Sun's out, buns out, right? Summer is knocking, and it's time to bring out those cute bikinis! But wait, isn't a golden tan the perfect accessory for a sun-kissed look? Absolutely! So, I've explored, tested, and listed the best tanning oils that'll help you get that dreamy golden glow.
From the beach to the backyard, these oils are your go-to for that golden shimmer. They're a mix of classic favorites and fabulous new finds. Trust me; they're game-changers!
Ready for the glow-up? Let's dive into the world of best tanning oils and find your perfect match for a radiant summer look.
1. THE FACE from Tan Luxe


Glow-getters, have I found a treat for you! Meet THE FACE from Tan Luxe, a real star among the best tanning oils. It's like having sunshine in a bottle, ready to give you that flawless, radiant complexion we all dream about! First off, the ingredients are a win-win – think Raspberry Seed Oil, Vitamin E, and Aloe Vera. These goodies are here to boost and smooth your skin, leaving it feeling hydrated and oh-so-luminous! Oh, and did I mention it's also cruelty-free AND vegan? This just gets better and better!
The beauty of THE FACE is its customizability. Just mix 1-12 drops with your fav moisturizer, serum, or oil, and apply. Easy, right? The more drops, the deeper the glow. And don't worry about any mishaps – it minimizes imperfections and evens skin tone like a charm.
What I love is that it acts like semi-permanent makeup. We're talking about a glow that highlights your natural beauty, effortlessly. And, the application? A breeze! Remember to wash those hands afterward – we're keeping it neat!
So, if you're looking to up your glow game, THE FACE by Tan Luxe is your new BFF. Trust me, it's a glow-up in a bottle, and a fabulous addition to your collection of the best tanning oils!
2. Sunny Honey Bali Bronzing Foam by Coco & Eve


Sun worshippers, let's talk golden, sun-kissed, and oh-so-natural glow! I've got the scoop on one of the best tanning oils – well, it's a foam, but trust me, it's a banger! Say hello to the Sunny Honey Bali Bronzing Foam by Coco & Eve!
Firstly, this is no ordinary tan. It's all about a natural-looking glow, minus sun damage or chemicals. Yep, we're talking 100% Natural DHA, giving you a streak-free, blotch-free, and definitely no-orangey-tones look!
But there's more! Sunny Honey is not just a tan, it's a skin treatment. It's infused with raw virgin coconuts, botanicals, and amino acids – hello, hydration! And it blurs pigmentation and stretch marks, thanks to the unique Cellushape technology. Plus, it's packed with antioxidants like fig, banana, papaya, and cocoa. Aging signs, be gone!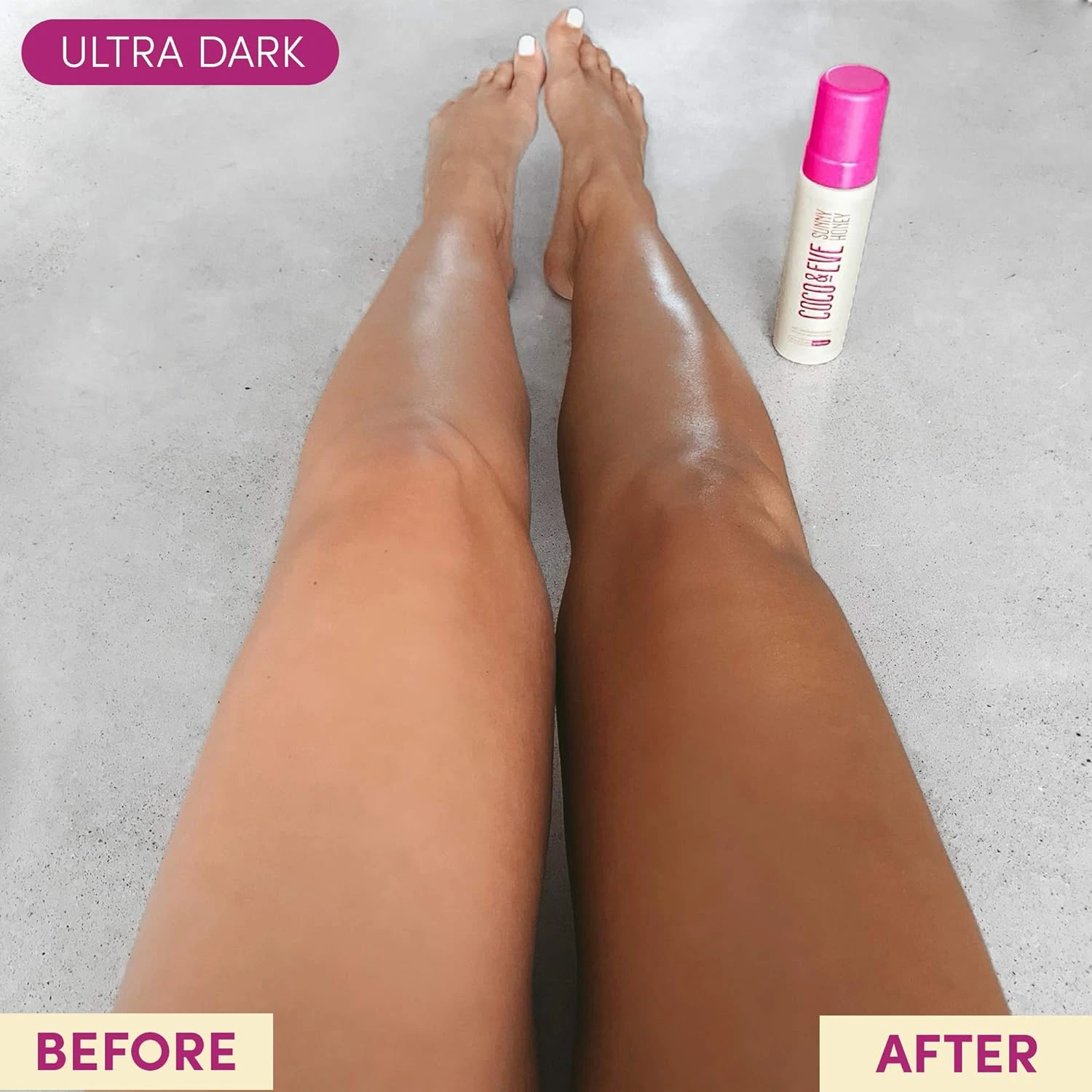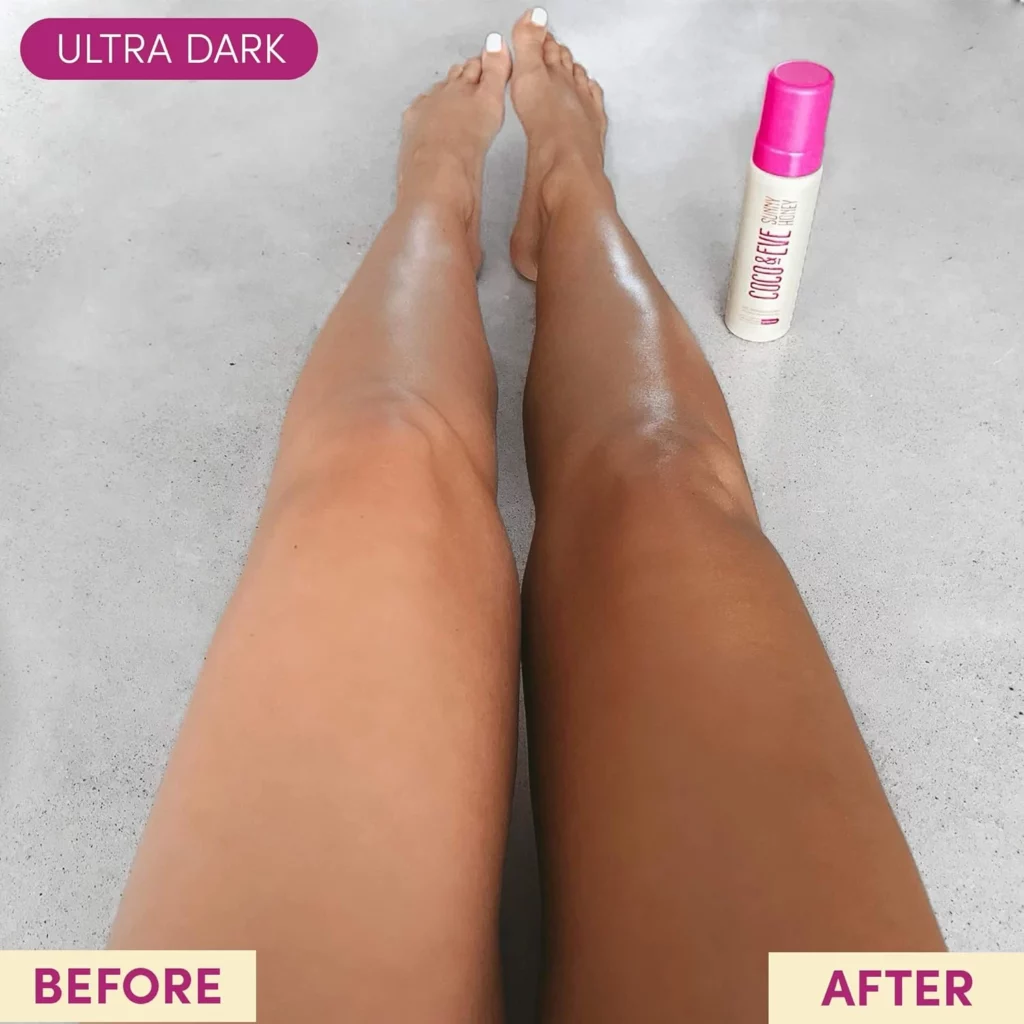 Now, let's talk scent. Imagine tropical mango and guava – it's like an island escape in a bottle! No more biscuit smells, just a fragrance that makes you want more. And application? Easy-peasy! It's lightweight, non-sticky, and you just need a small pump. Shower after 2 hours, pat dry, and you're ready to glow!
Lastly, it's cruelty-free, vegan, and all-natural. This tanning mousse will moisturize while giving you that beach babe glow. And a little goes a long way – each bottle lasts for about 10-20 full-body tanning sessions!
So, if you're on the quest for the golden glow, Sunny Honey Bali Bronzing Foam is your go-to. It's more than just one of the best tanning oils, it's a treat for your skin! Ready to get that glow on?
3. Aloha Tanning Accelerator by COCOSOLIS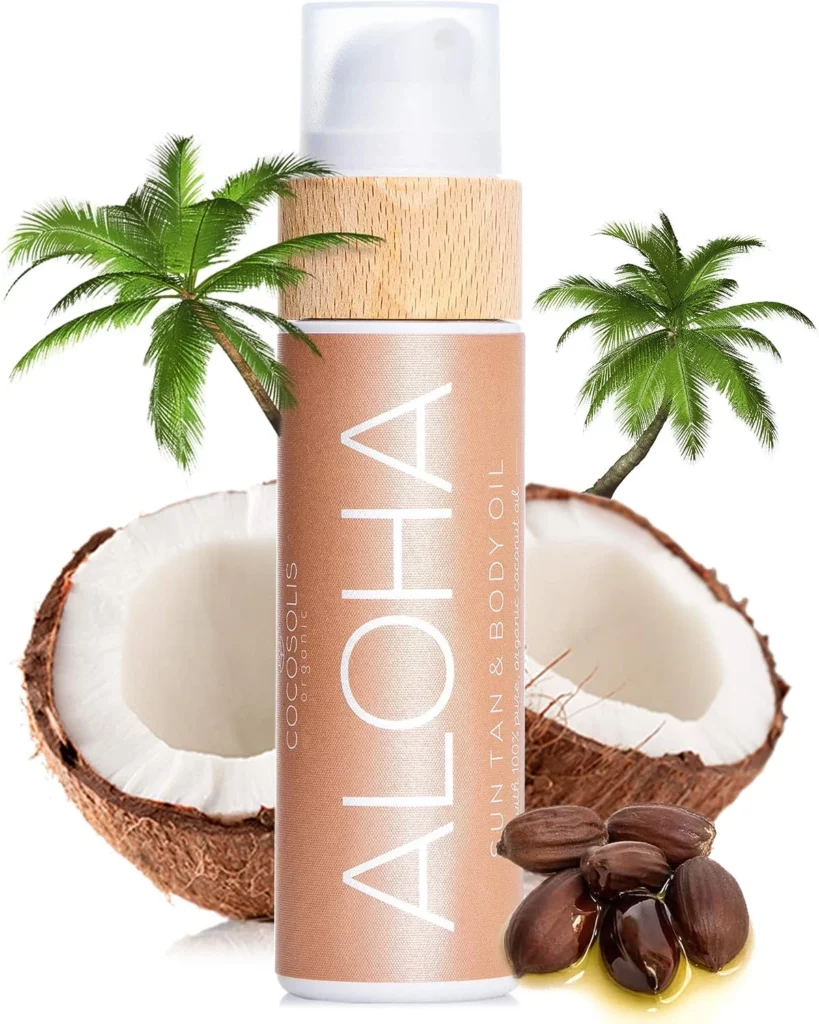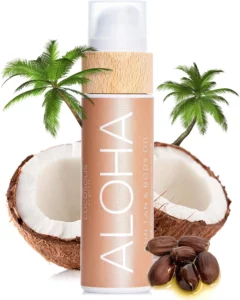 Sun-chasers, get ready to elevate your tan game! Let me spill the tea on one of the best tanning oils – Aloha Tanning Accelerator by COCOSOLIS! It's like a tropical vacation in a bottle, promising you that coveted sun-kissed glow!
Firstly, Aloha isn't just about tanning – it's an organic symphony of cold-pressed oils like coconut oil, sweet almond oil, avocado oil, and a sprinkle of Vitamin E! This blend isn't just a treat; it's your ticket to a quicker, deeper, and oh-so-smooth tan!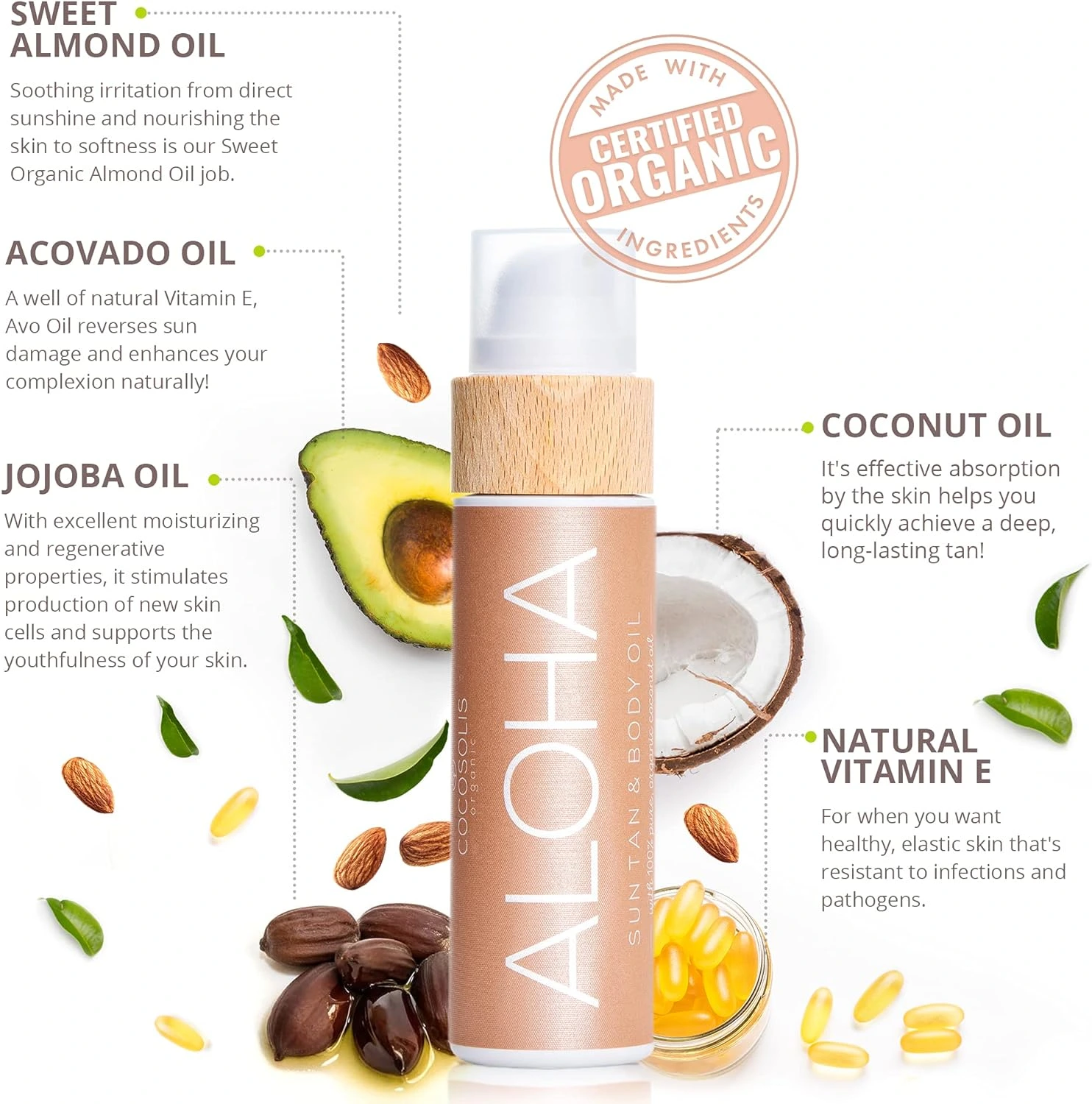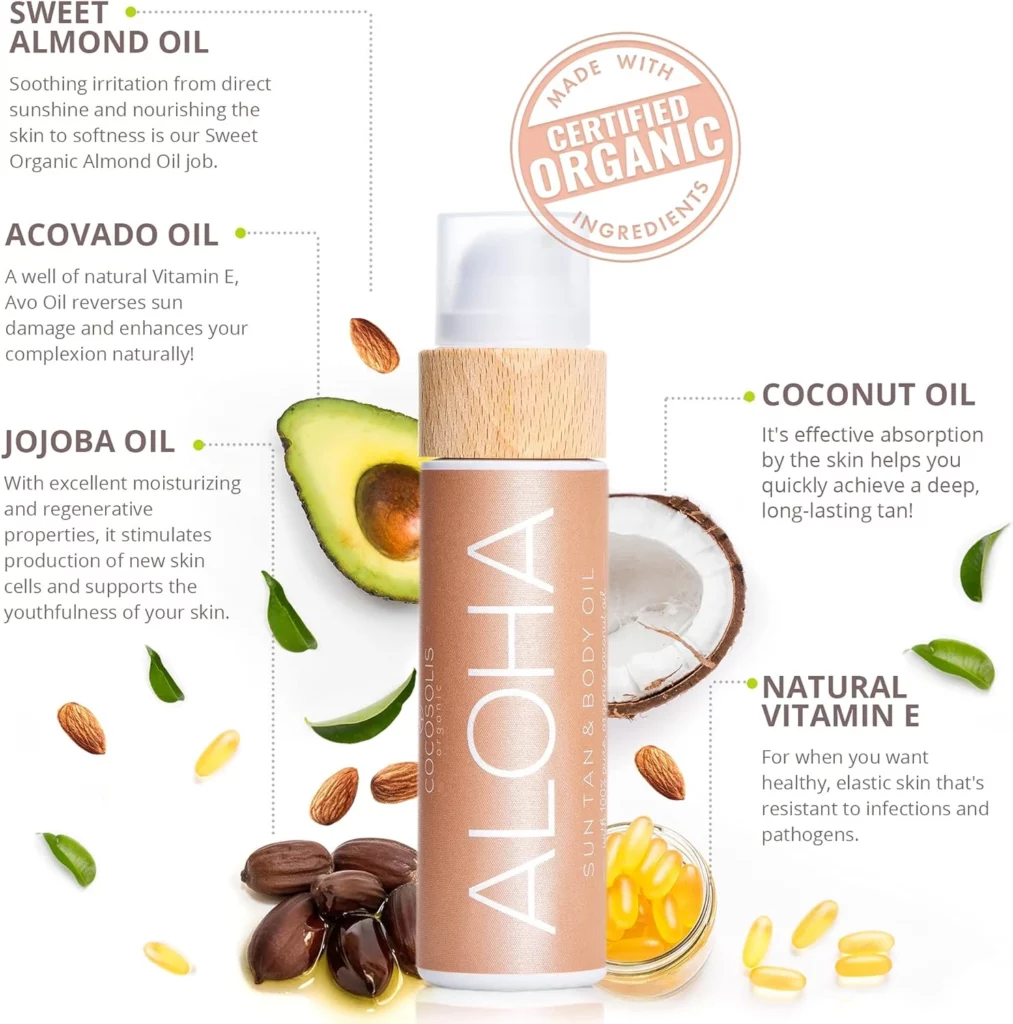 Here's the scoop – you can use it at the beach or in the sunbed! Just apply the lotion, pop on some sunscreen, and let Aloha work its magic! The result? A stunning, long-lasting tan and a glow that'll have heads turning!
But the goodness doesn't stop there. This tanning accelerator doubles as a body lotion, keeping your skin silky smooth and deeply hydrated. It's like a hug for your skin, with a sweet coconut aroma that'll have you dreaming of sandy beaches!
And did I mention the Glow Up Guarantee? Thanks to its pure ingredients, Aloha gives your skin a radiant, sun-kissed look. You can even use it daily for that continuous glow. Talk about versatility!
So, if you're looking to add a golden touch to your beauty routine, Aloha Tanning Accelerator by COCOSOLIS is a must!
4. Isle of Paradise Self Tanning Face Drops Dark


Here's another star for you: the Self Tanning Face Drops Dark by Isle of Paradise! Trust me, this is not just a product; it's your secret weapon to achieving the perfect, customizable, and natural-looking bronze glow. This is one of the best tanning oils you'll ever meet!
Picture this: you're in control of your glow. Whether you fancy a sun-kissed touch or a deep, bronze goddess look, it's all in the palm of your hand. Just mix 2–12 drops with your favorite moisturizer, and voilà, you're painting with all the colors of the sun!
But here's the magic – it's not just about the tan. These drops are infused with hydrating Coconut, Chia Seed, and Avocado Oil. It's like feeding your skin a tropical smoothie! And, the violet color-correcting actives? They're your ticket to that ultimate dark bronze, especially for my deep skin-tone beauties or anyone craving a deeper tan.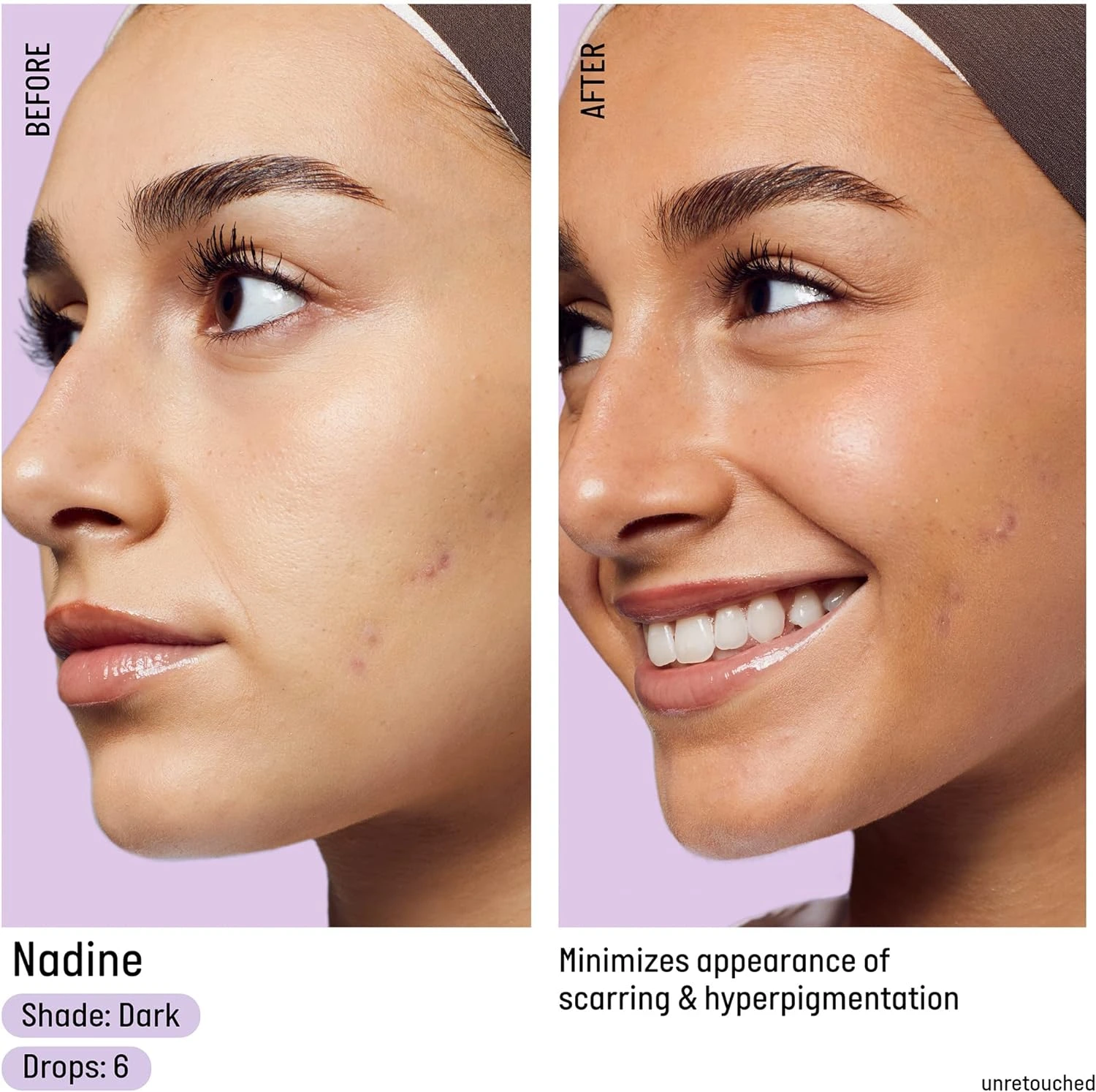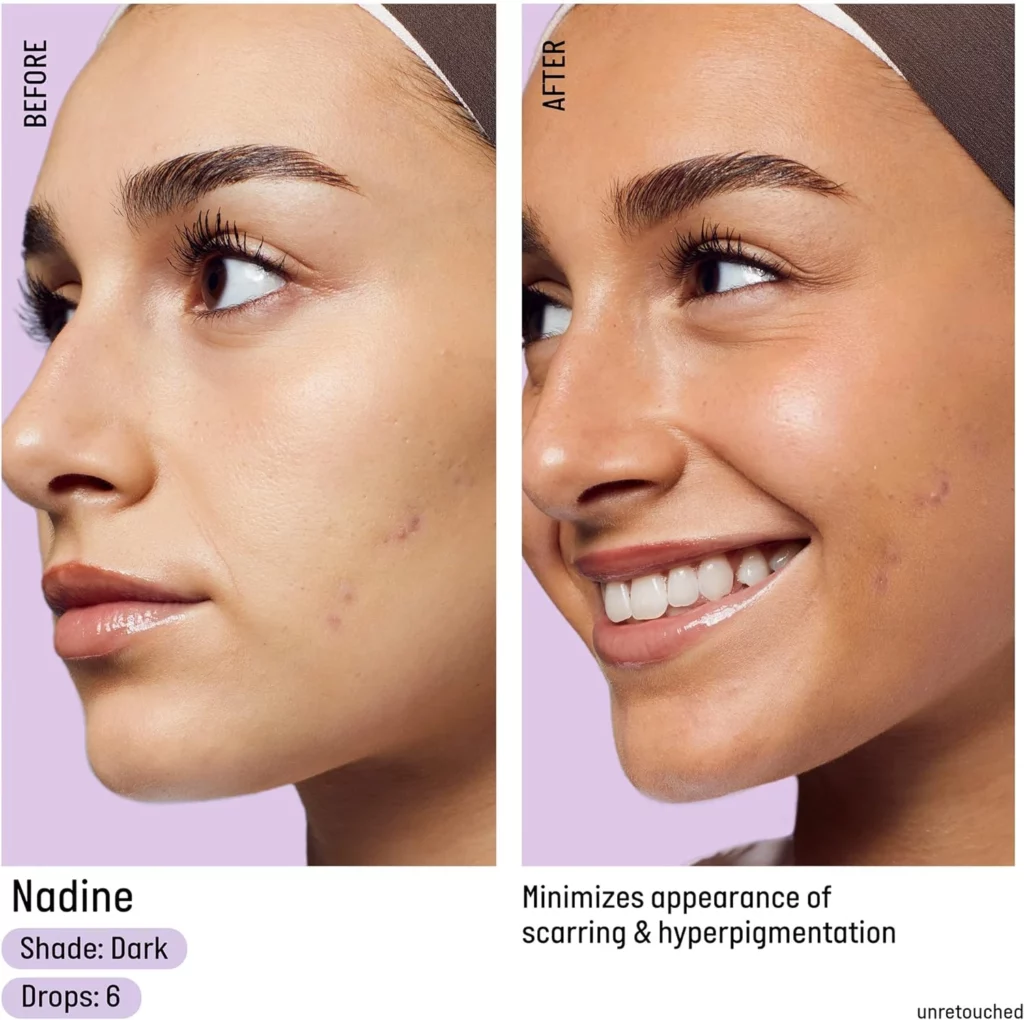 And, simplicity is the key here. Mixing it is a breeze, and whether it's with your oils, serums, or even foundation, you're good to glow! Your radiance will develop in 4-6 hours, and you're ready to rock that beach look!
In the world of best tanning oils, Isle of Paradise's Self Tanning Face Drops Dark is a shining star! It's not just a tanner; it's a hydrating, color-correcting wonder!
5. Piz Buin Tan and Protect Tan Accelerating Oil Spray


Last but certainly not least, have I got a gem for you! Meet the Tan and Protect Tan Accelerating Oil Spray by Piz Buin. This isn't just any tanning oil; it's like sunshine in a bottle, promising you a radiant glow and safe sun-kisses! A front-runner in the best tanning oils race, this oil spray has it all.
What makes it so special? Well, it's infused with Melitan, a magical ingredient that amplifies your natural tanning! It's all about enhancing that gorgeous sun-kissed glow we all love. Just imagine – a deeper tan without the extra sunbathing.
But that's not all. It boasts an SPF 30 high protection! Yep, you heard right. This means you can achieve that dreamy tan while shielding your precious skin from the sun's rays. It's fast-absorbing and non-greasy.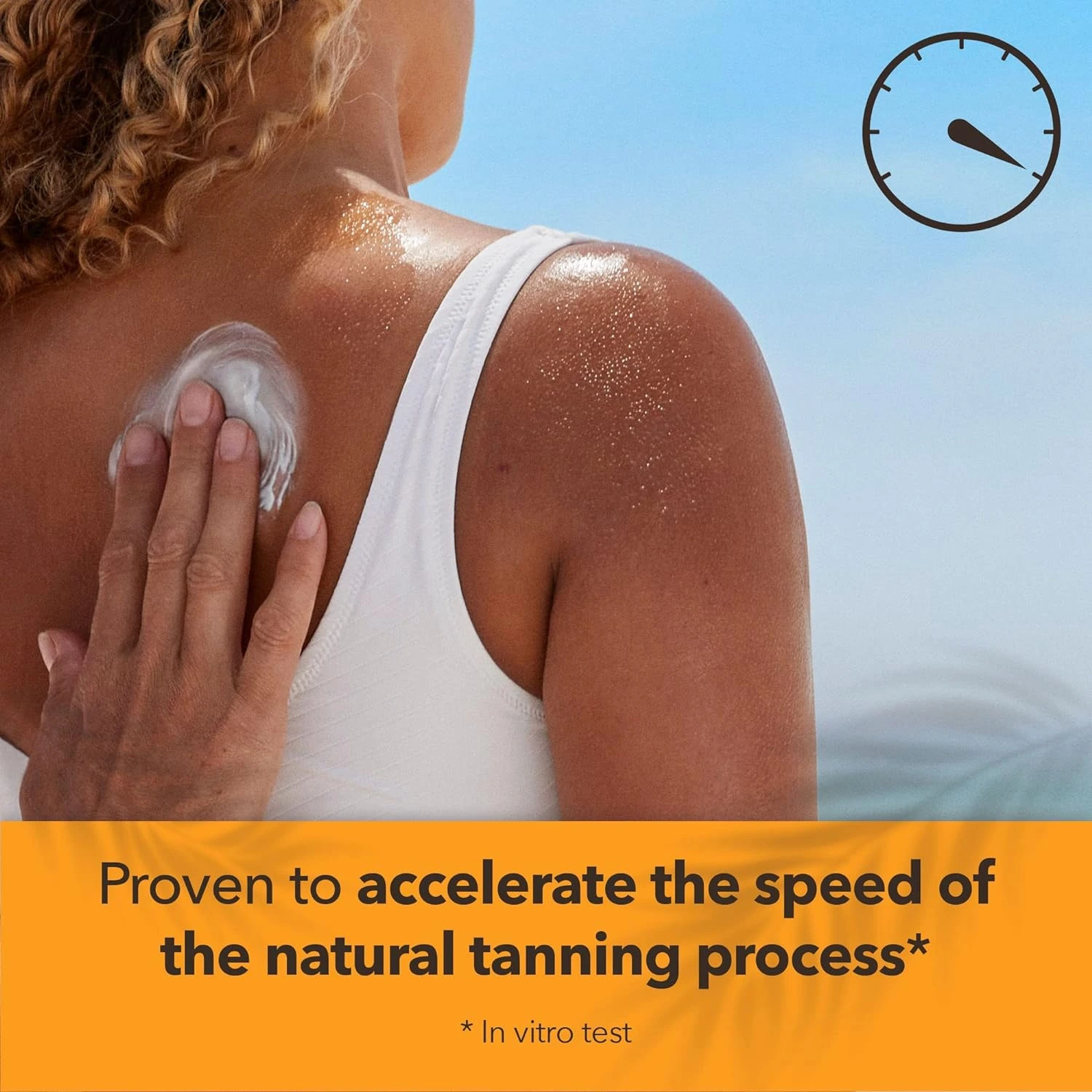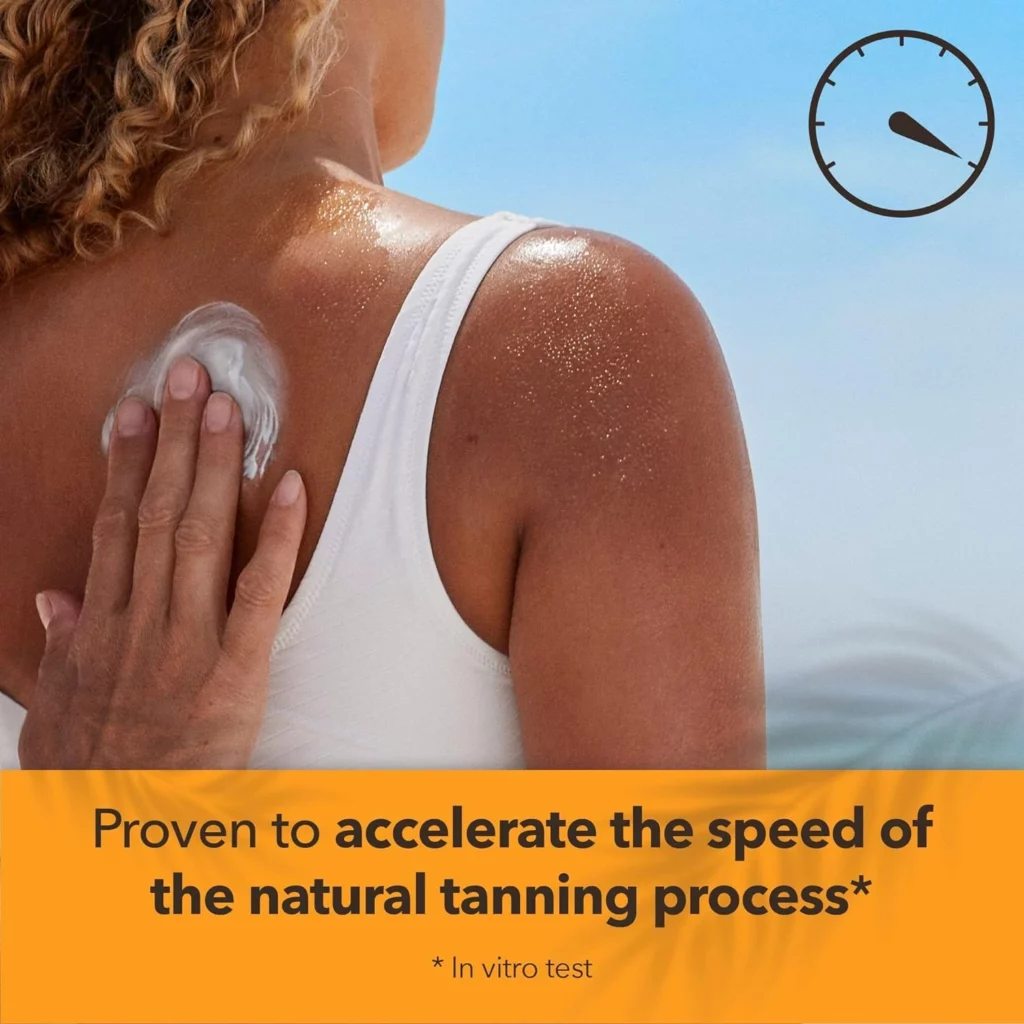 Applying it is a breeze. Just spray generously and evenly before embracing the sun, and don't forget to reapply. With 150 ml of this golden goodness, you're set for a sun-loving adventure!
And for the ingredient-conscious, it's packed with nourishing elements like Tocopherol and Tocopheryl Acetate. In short, it's a bottle of care for your skin!
In our quest for the best tanning oils, Piz Buin's Tan and Protect Oil Spray stands out like a golden beacon. It's not just about tanning; it's about tanning smartly and lovingly.
Conclusion
Having that perfect golden tan can not only make us look better, but feel better too. With these 5 amazing tanning oils, your sun-chasing journey will be made all the easier.
Good luck, and soak up those rays!