The terms in which we work with our sponsors and brand-partners.
Policy was last updated on June 1, 2022.
While we're here to bring you the most accurate and reliable skincare content on the web, in order to fund our operations, we also publish advertisements on our platform. 
Advertisements can appear on our platform in 3 forms: 

Display ad

s

 (sometimes called banner ads) – 

a

 banner ad is a form of online advertising that features a clickable embedded image or textbox into a webpage. When clicked, the user will be taken to a relevant page, and the website which the advertisement appeared on will typically receive monetary compensation.

Sponsored content

 (sometimes called advertorials) –

 s

ponsored content is content that we've been paid to produce; the topic and subject of the sponsored content is chosen by the sponsor.

Affiliate links

 –

 an affiliate link is a unique link that earns us a commission each time someone makes a purchase after having clicked it.
Payment from advertisers is critical, and allows us to continue operating and producing high quality content that's completely free for you to enjoy.
What Do We Class As Payment?
Below we've broken down exactly what we consider as "payment" when it comes to advertisements:
Payment in fiat currency or cryptocurrency
Payment using financial instruments (such as shares, stock options, commodities etc.) 
Payment-in-kind (being given goods or services as a form of payment)
We have very high standards and are very selective over the types of ads we allow to be displayed on our website. We have implemented numerous measures in order to ensure the ads you see meet our high standards.
To further explain, we've broken these down below:
Due to the nature of allowing banner ads to be served on our website, it is impossible to review every single banner ad before it is displayed, which is why we only partner with advertising platforms with the most stringent and thorough policies to ensure nothing bad slips through the cracks.
Our Current Display Ad Network Partners:
To keep our sponsored content high quality and valuable to our readership, we maintain sole discretion for determining the types of sponsored content we decide to write and publish:
We must believe that the sponsored content will fit well with our existing content.
We must believe that the sponsored content will provide real value to our readers.
The sponsored content must adhere to all truth in advertising practice laws and regulations.
The sponsored content itself must not contain anything from our prohibited content list.
Before we agree to become a brand affiliate, we fully assess both the brand and their product(s). In order for us to agree into an affiliate partnership with a brand, certain criteria must be met:
Our editorial team will evaluate prospective affiliate partners to ensure compliance with our prohibited content list.
Our editorial team will evaluate prospective affiliate partners to ensure they've good reputation and customer service.
Our editorial team will evaluate prospective affiliate partners to ensure that they conform to our diversity policy.
Our product reviewal team will evaluate a prospective affiliate partners' product range to ensure the products we promote are of the highest quality and effectiveness (learn more about our product review methodology here).
As part of ensuring quality, and to uphold the integrity and trust of our platform, the following will not be featured on our platform:
*offensive material, including material that misrepresents, ridicules, or attacks an individual or group on the basis of age, colour, national origin, race, religion, sex, sexual orientation, or disability.
We believe that our readers should be able to clearly tell the difference between our content and banner ads, sponsored content, and affiliate links.
To ensure that everything is easily distinguishable, we've taken the following steps:
Identifying Our Banner Ads
All banner advertisements will clearly have "advertisement" written directly above them. Example below: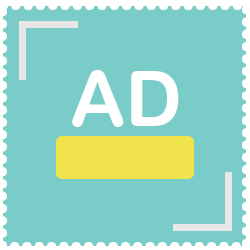 Identifying Our Sponsored Content
Any sponsored content that we publish will have a disclaimer directly at the top of the article page clearly disclosing that the content has been written by ourselves, but sponsored by a third party.
This disclaimer can be seen below:
This is a sponsored article
This content has been produced by ourselves in a paid-collaboration with a third party advertising partner. Learn more.
Identifying Affiliate Links & Content Containing Affiliate Links
If any piece of content we publish contains affiliate links, we will let you know about it right at the beginning of the article in the form of a disclaimer.

This disclaimer can be seen below:
This content contains affiliate links
This content contains affiliate links, which have the potential to earn us a referral commission from our advertising partner if you click on them and make a purchase. Learn more.
Any outbound affiliate links will clearly have "affiliate link" written directly above them.
Example below: