Time is relentless, and while we all age, our quest for youthful, radiant skin remains timeless. As we embrace 2024, the beauty realm is buzzing with groundbreaking formulations, cutting-edge ingredients, and serums that promise not just to rewind the clock, but to set it to our preferred hour. That's why we at Speaking Skincare have curated an amazing selection of the absolute best anti-aging serums you need to check out in 2024!
Whether you're delving into anti-aging skincare for the first time or you're a seasoned aficionado looking to upgrade your regimen, our curated list is your ultimate guide.
1. Age Defy Serum by Deascal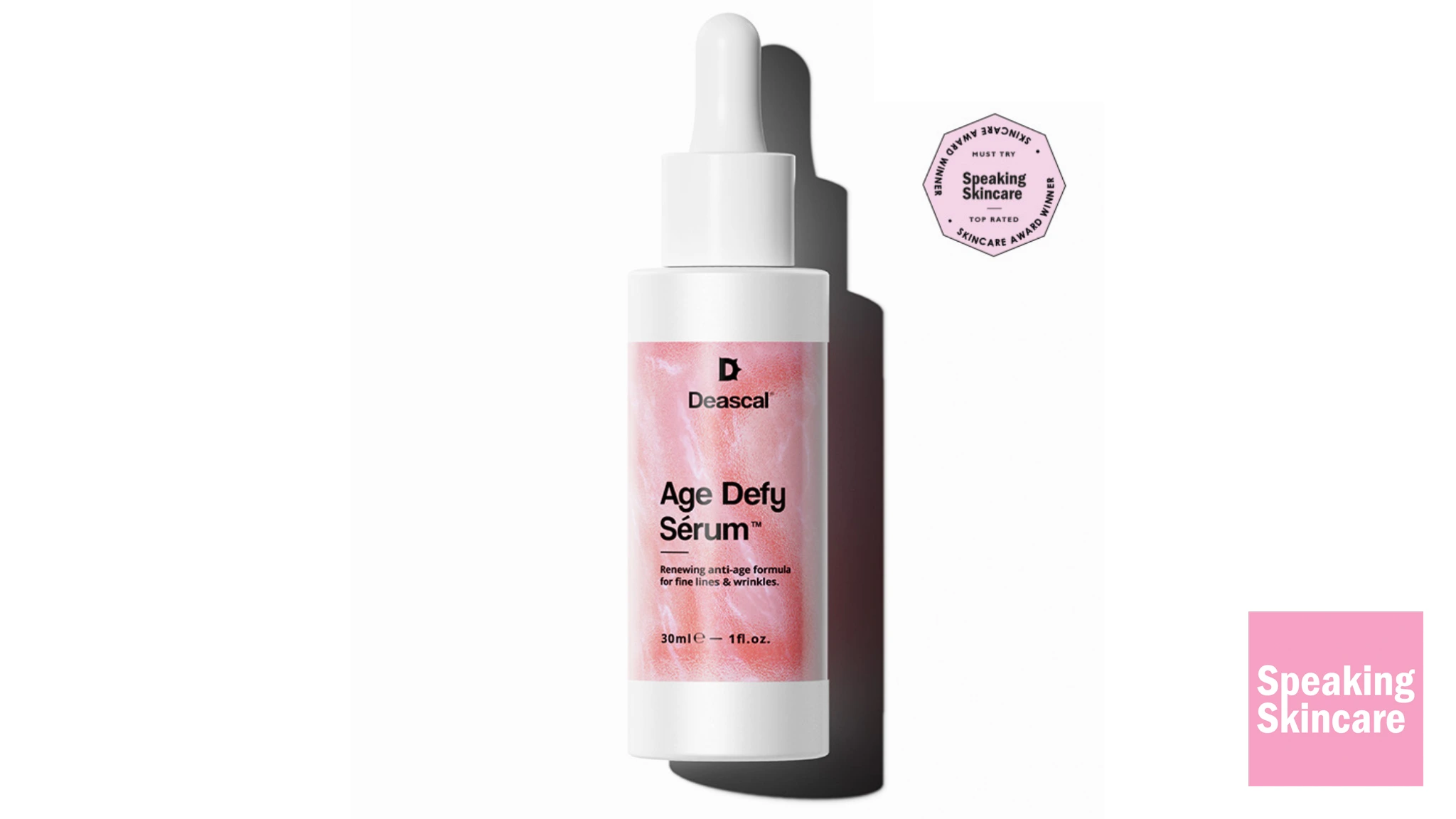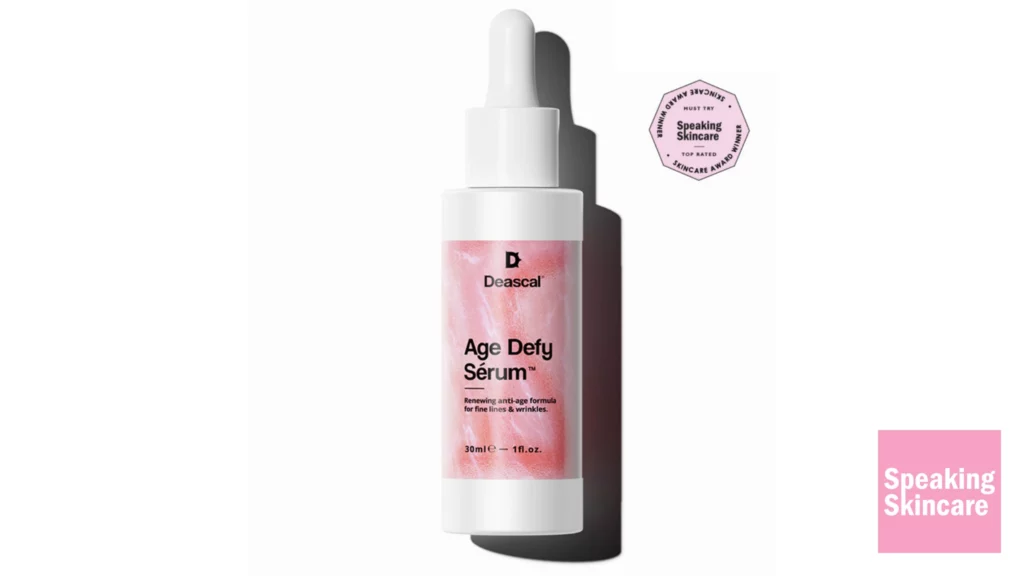 Navigating the maze of anti-aging serums can be daunting, but Deascal's Age Defy Serum stands out as a beacon of hope. This product is more than just a serum; it's a testament to Deascal's reputation for producing results-driven skincare essentials.
Deascal's Age Defy Serum promises youth in a bottle and does not disappoint. It combines power-packed ingredients like Hyaluronic Acid, known for its deep hydration, and Niacinamide, celebrated for enhancing skin's natural glow. With regular use, users can expect reduced fine lines and a radiant, hydrated complexion.
So, how effective is this serum? Within a fortnight, visible lines start to fade, skin hydration reaches peak levels, and a youthful glow becomes evident. The positive feedback doesn't stop at just seeing the results – friends and colleagues take notice, too! Read our full detailed review for proof!
Moreover, the Age Defy Serum is cruelty-free, aligning with Deascal's ethical stance, ensuring users look fabulous without compromising values. This 30ml bottle, with twice daily application, can last up to three months and is suitable for most skin types.
Deascal, a renowned name in the skincare realm, has curated a formula that both new and loyal users will adore. The sleek design and user-friendly packaging of the Age Defy Serum make it not only an effective product but also a chic addition to any skincare shelf. It even doubles as a perfect gift, proven when friends and family experience its wonders firsthand.
For best results, use post-cleansing and pre-moisturizing to let the active ingredients deeply penetrate the skin. The outcome? Skin that's brighter, smoother, and younger-looking.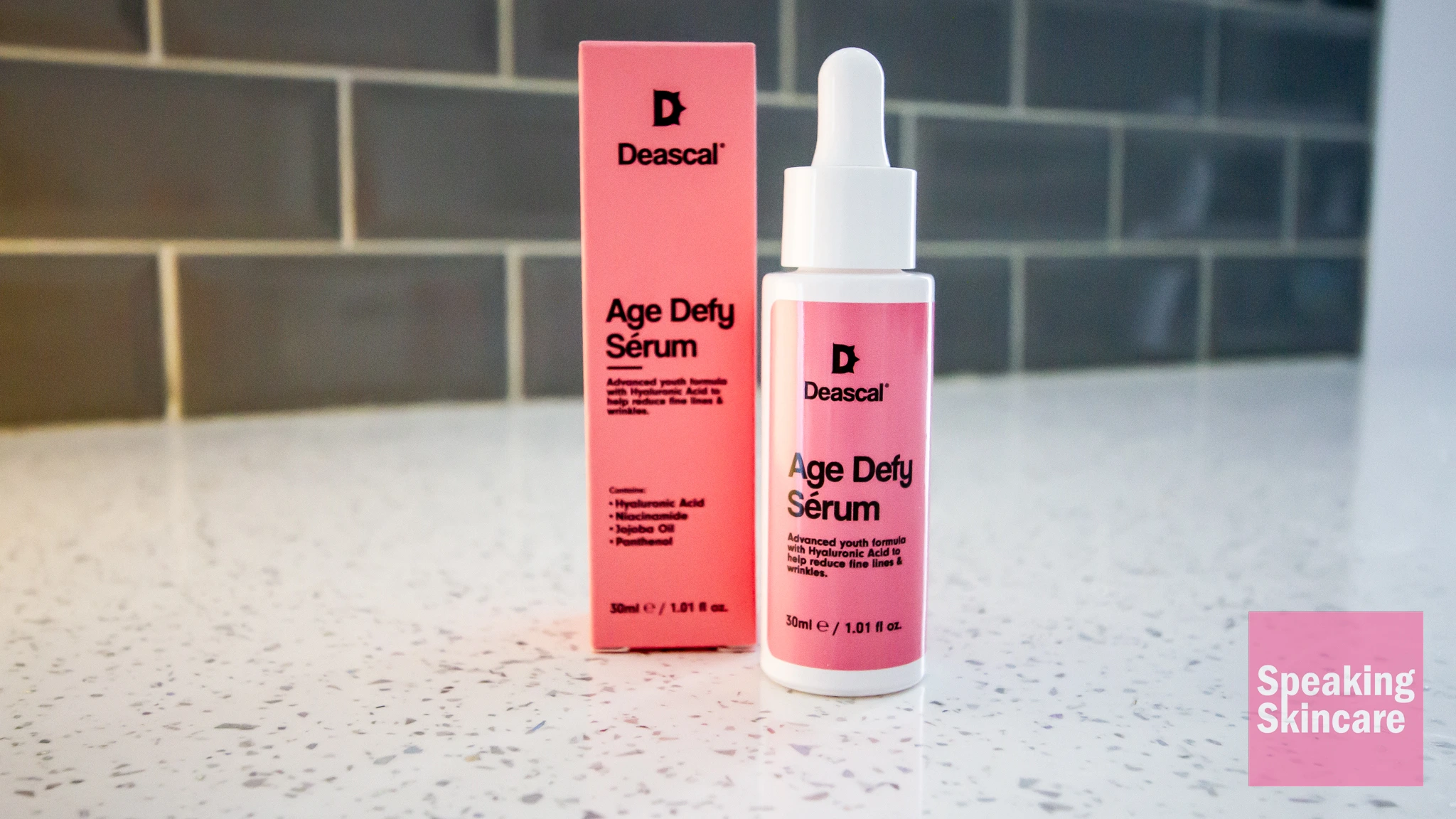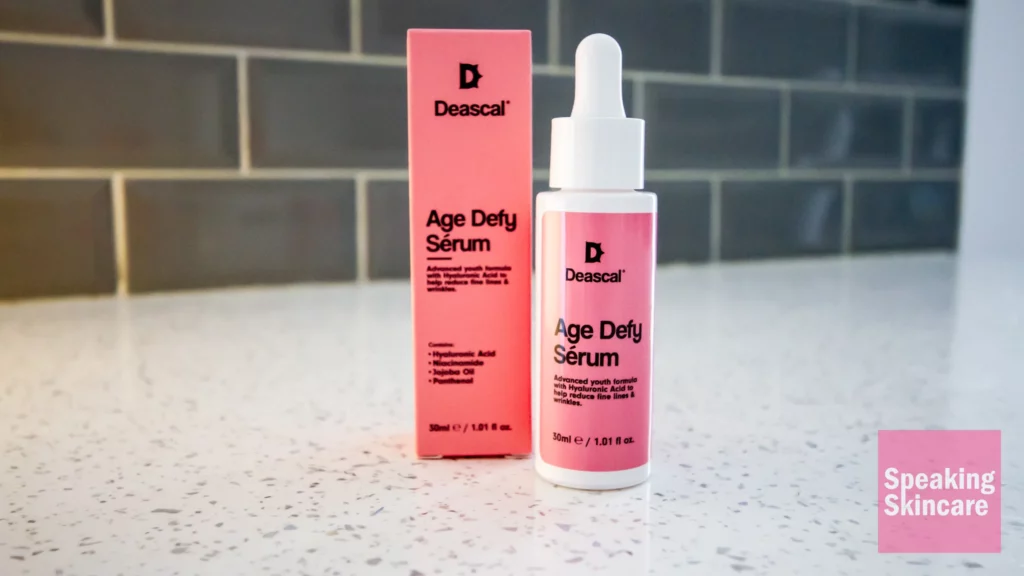 Daily Rituals with Age Defy Serum
This serum isn't just about results; it's also about luxury. Holding the bottle, you instantly sense its premium essence. Every detail oozes sophistication, making it a statement piece on any vanity.
Applying the Age Defy Serum is like a sacred ritual. The cool, soothing sensation, the luxurious texture, and the immediate glow it imparts make it an indulgence you will eagerly await each day.
The Magic Within: Ingredients Revealed
The Age Defy Serum is like a potion crafted by the finest alchemists, each ingredient carefully selected for its unparalleled power.
Hyaluronic Acid: This is not just hydration; it's a tidal wave of moisture! Its unparalleled ability to retain water transforms the skin, making it plush and supple.
Niacinamide: It's like someone lit a lantern inside the skin! The glow, the radiance, the brilliance – all thanks to this wonder ingredient.
Panthenol: Deep, soothing, lasting hydration that feels like a comforting embrace.
Jojoba & Sweet Almond Oil: Think of these as the guardians of your skin, nurturing it and enveloping it in a protective, nourishing cocoon.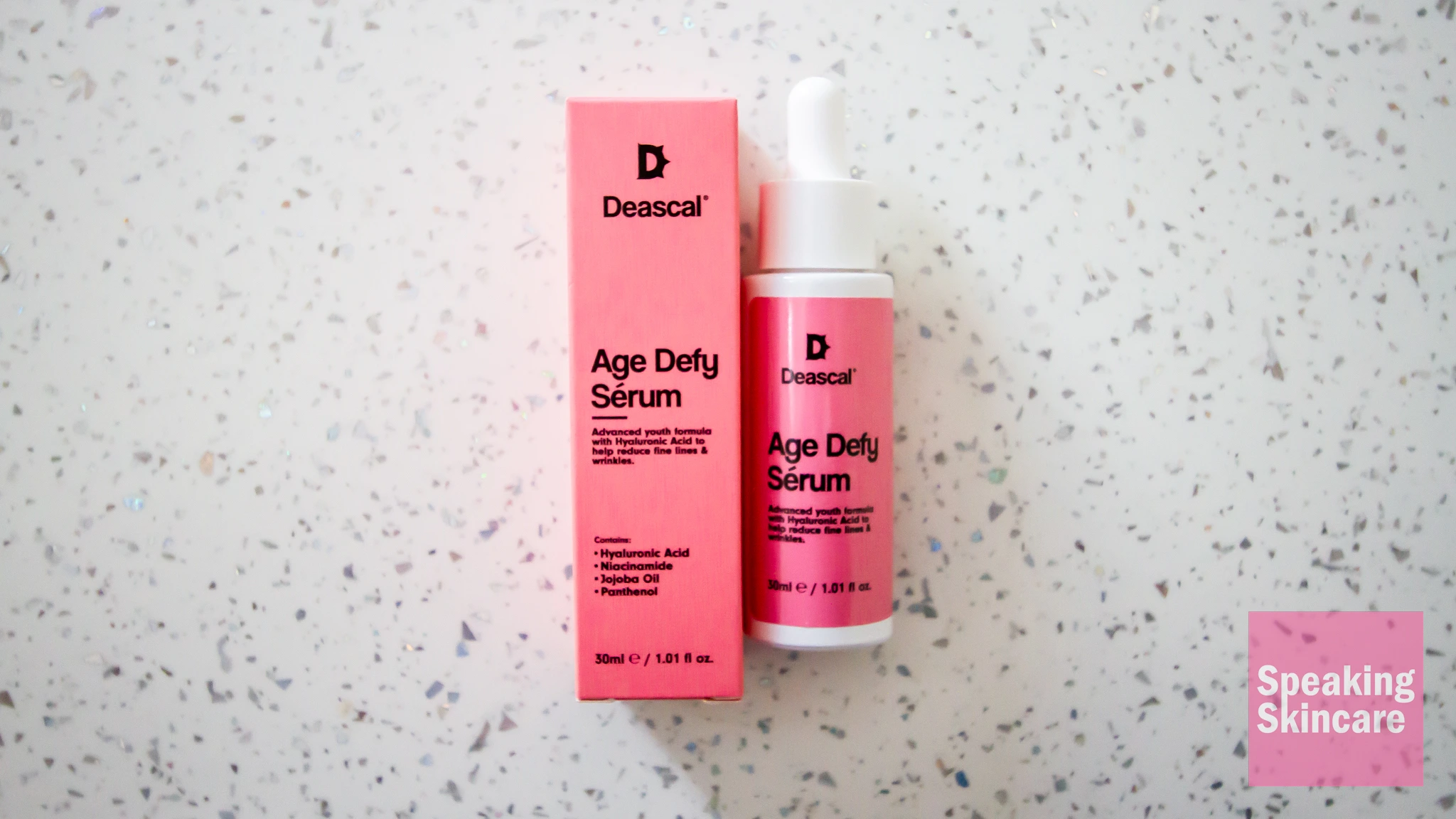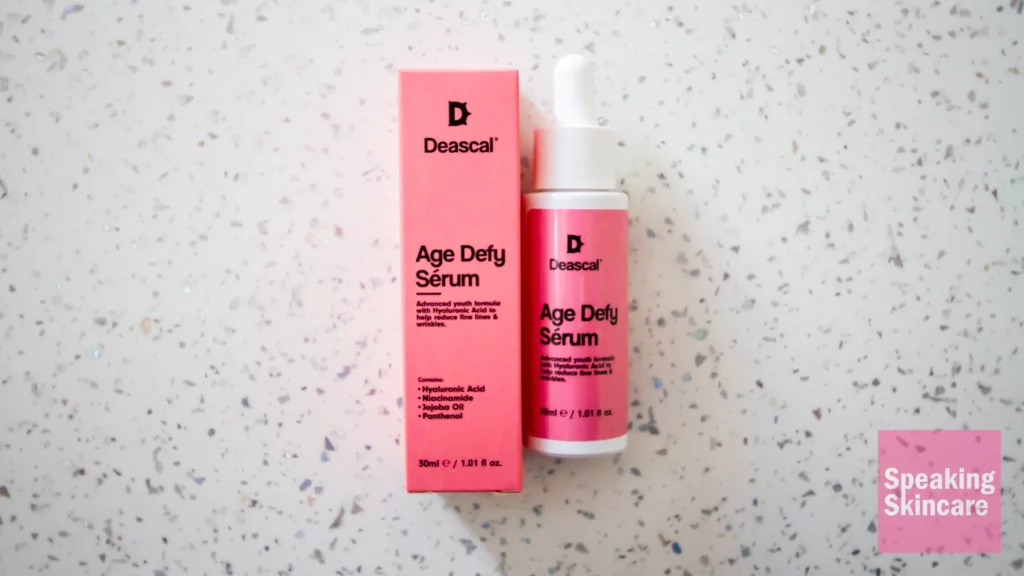 In Conclusion: A Standing Ovation
Navigating skincare often feels like sailing stormy seas, but with Deascal's Age Defy Serum, it will be smooth sailing into a golden sunrise.
If there's one thing to gift yourself or a loved one, let it be the magic of the Age Defy Serum. We truly believe it is one of the best anti-aging serums available anywhere on the market today. Ready to dive in? Head to Deascal's site and use the code SpeakingSkincare10 for an exclusive 10% discount!
2. Dr. Barbara Sturm Super Anti-Aging Serum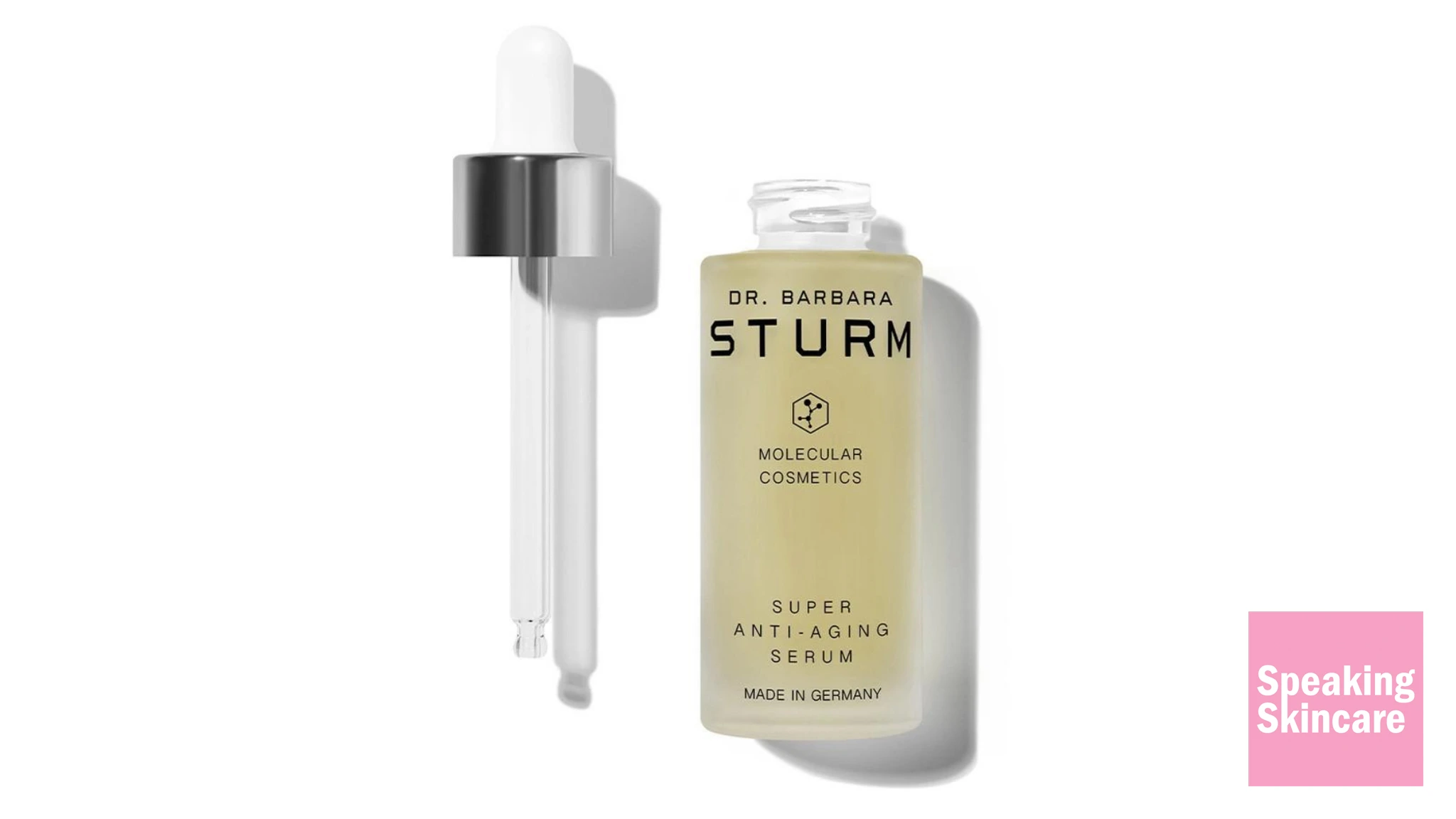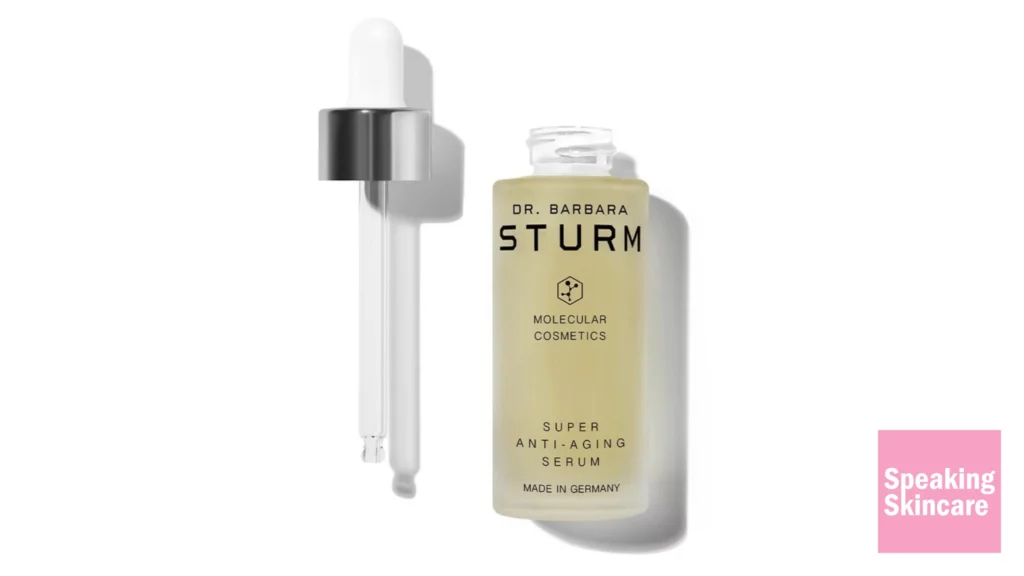 This wonder serum from Dr. Barbara Sturm is crafted to intensely hydrate, nourish, and visibly calm the skin. Especially formulated to combat fine lines and wrinkles, it's a perfect fit for most skin types. Major ingredients include the hydration powerhouse Hyaluronic Acid and antioxidants like Glutathione and Baicalin. Not to mention, the serum is cruelty-free, ensuring you feel good inside and out.
The Experience:
Many have raved about the benefits, and for a good reason. Within just a week of adding it to a skincare routine, users often notice more hydrated and revitalized skin. Come the second week, the serum's effects are more pronounced: softer fine lines, reduced redness, and an undeniable youthful glow. All these while ensuring that the skin isn't irritated, thanks to the Skullcap and Purslane extracts.
However, perfection is elusive. A minor hiccup some might face is the serum's slightly sticky consistency. Also, it's priced on the higher side. But weighing the results against these small setbacks, the serum proves its worth. That's when you know you've got one of the best anti-aging serums in your collection.
Application Insights:
Housed in a sleek glass bottle, the serum oozes luxury. Its smooth texture ensures quick absorption, leaving skin feeling supple. For the best results, it's recommended to apply it post-cleansing to let the potent ingredients work their magic.
Ingredients Matter:
Dr. Barbara Sturm doesn't skimp on quality. Key ingredients like Sodium Hyaluronate, Baicalin, and Glutathione not only hydrate but also protect from environmental stressors. So, when you choose this serum, you're investing in top-tier skincare.
Final Thoughts:
With a rating of 8.5/10, Dr. Barbara Sturm's SUPER ANTI-AGING SERUM stands tall among its peers. Its results, backed by superior ingredients, make it a top contender. While it might not be everyone's holy grail, those who try are likely to fall in love.
Want to find out more? Read our full in-depth review here!
3. Erborian Ginseng Super Serum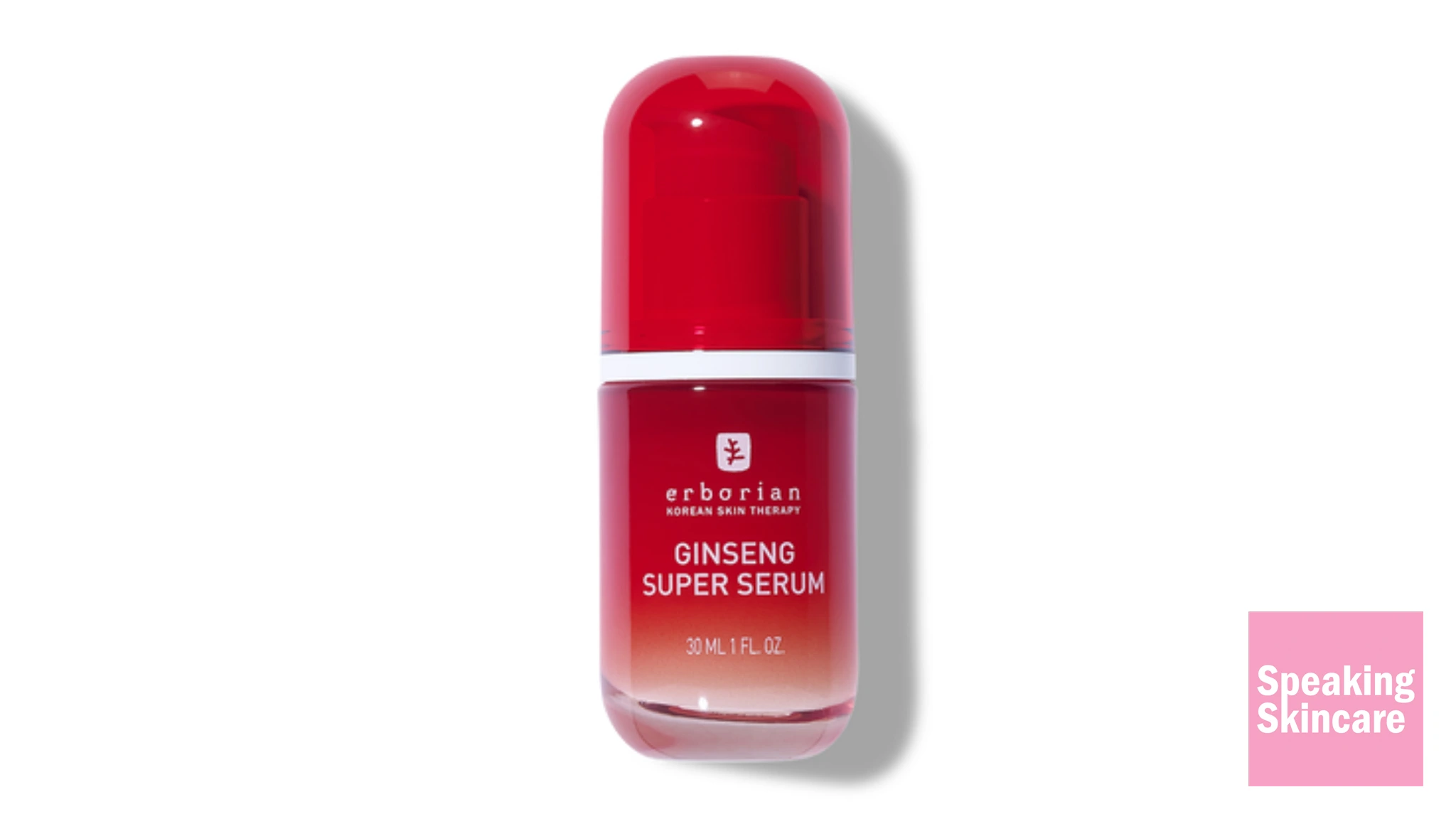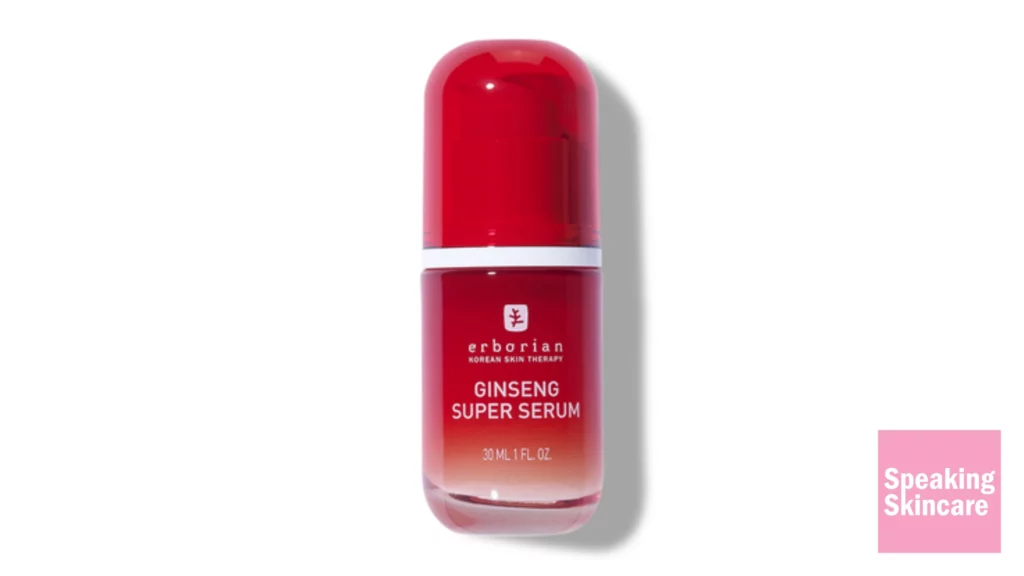 In the crowded world of anti-aging serums, the Ginseng Super Serum by Erborian stands out. Why? It's expertly crafted to reduce those unwanted wrinkles and fine lines, giving your skin a rejuvenated glow. If you're in search of a product that delivers, this might just be your best bet.
About the Serum
Erborian, a renowned skincare brand, presents this Ginseng Super Serum. Designed to give your face and neck a smoother and firmer appearance, it's a game-changer. Plus, it's cruelty-free and compatible with most skin types. Its powerful ingredients, Panax Ginseng Root Extract and Panax Ginseng Root Water, are known for their revitalizing and anti-aging benefits.
The Experience
Many have trialed countless serums only to face disappointment. Yet, this serum's results are transformative. In just a week, users have reported smoother skin, and after a month, visible wrinkles diminish, especially those notorious crow's feet. This serum doesn't just combat aging; it also imparts a subtle lift, making faces look more youthful. However, be aware, its texture can feel a tad sticky, but that's a small trade-off for the undeniable benefits. For a more first-hand perspective, be sure to read our full review!
Usage Tips
Housed in a stylish red bottle, the serum feels luxurious. For best results, apply it post-cleansing and pre-moisturizing. Just a pea-sized amount goes a long way. Proper application ensures the serum penetrates deeply, maximizing its effectiveness.
Key Ingredients
The potency of this serum lies in its top-notch ingredients. Panax Ginseng Root Extract is celebrated for promoting skin elasticity and combating wrinkles, while the Ginseng Root Water maintains skin vitality and improves tone.
Final Verdict
Ginseng Super Serum by Erborian earns a stellar 8.5/10 rating. It shines due to its remarkable results, high-quality ingredients, and the brand's solid reputation. This makes it a top contender among the best anti-aging serums around.
Fancy a try? You can buy it on AMAZON now!
4. Bee RX Anti-Aging Facial Serum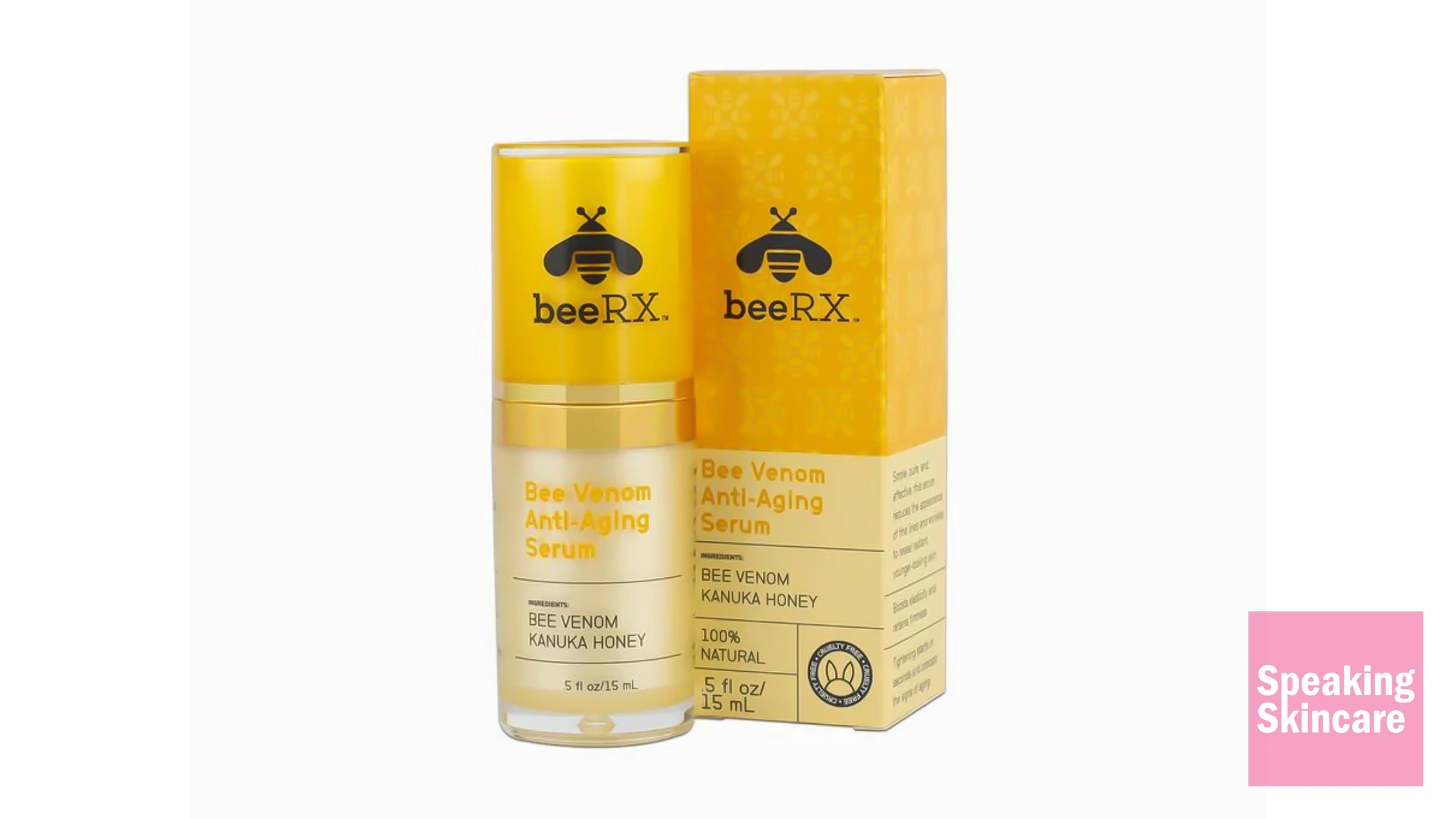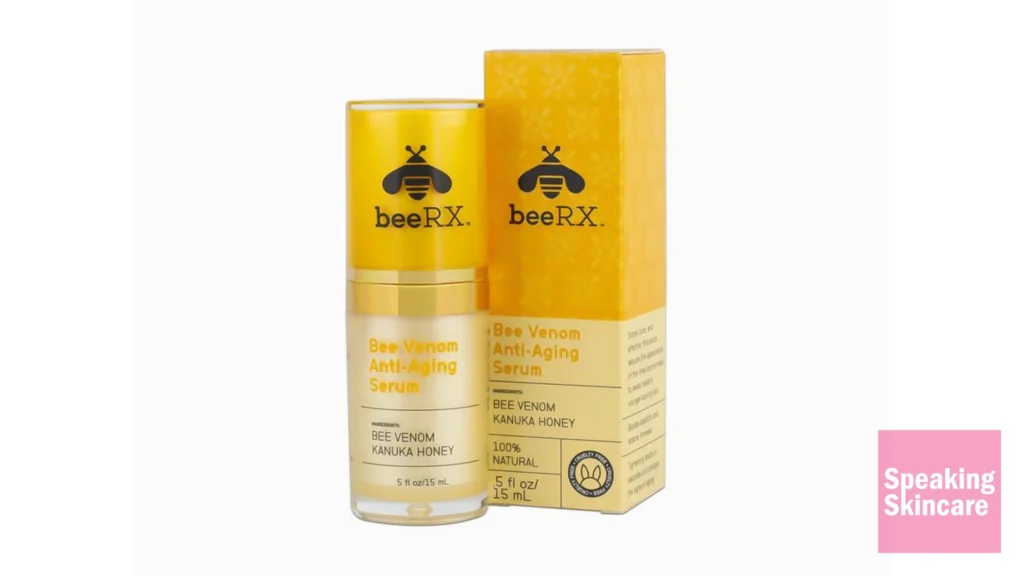 Let's spotlight Bee Rx's Anti-Aging Facial Serum, a game-changer in the quest for youthful skin. Here's a snapshot of what the buzz is about.
Introducing Bee Rx's Anti-Aging Facial Serum
Crafted to banish wrinkles and impart a youthful glow, this serum works wonders on the face, neck, and chest. Best of all? It champions a cruelty-free ethos. Backed by a strong reputation, Bee Rx infuses this elixir with bee venom and Kanuka honey, both powerhouse ingredients. However, it's worth noting, the serum isn't vegan-friendly.
The Real Question: Does it Deliver?
For those in the anti-aging loop, skepticism is real. But this serum? It's magic. Within a week of adding it to the morning and night regimen, it's clear – lines fade, and skin finds its old vibrancy. Beyond the surface, users rave about improved texture and a radiant boost, earning unsolicited compliments from peers. A slight hiccup? The price point might raise eyebrows, but the outcomes justify the splurge. Read our full review for the inside scoop!
Application and Routine Fit
From the luxe honey-hued bottle to the nourishing feel, the serum oozes luxury. The slightly sticky texture, once applied, becomes a boon. A dab goes a long way, sinking in without residue and sits flawlessly under makeup. Pro tip? Introduce it right after cleansing for max impact.
Key Ingredients
A glance into the heart of the serum reveals:
Bee Venom: A collagen-boosting dynamo, it's an ally against aging signs. A word of caution for those with bee allergies or uber-sensitive skin.
Kanuka Honey: A hydration hero from New Zealand, it soothes and moisturizes.
Final Takeaway
For serum seekers, Bee Rx's Anti-Aging Facial Serum is a gem. The results speak volumes. Firm, smooth, and radiant skin is in sight.
Ready to give it a go? Get your bottle on AMAZON today!
5. Bioelements VC10 Daily Glow Serum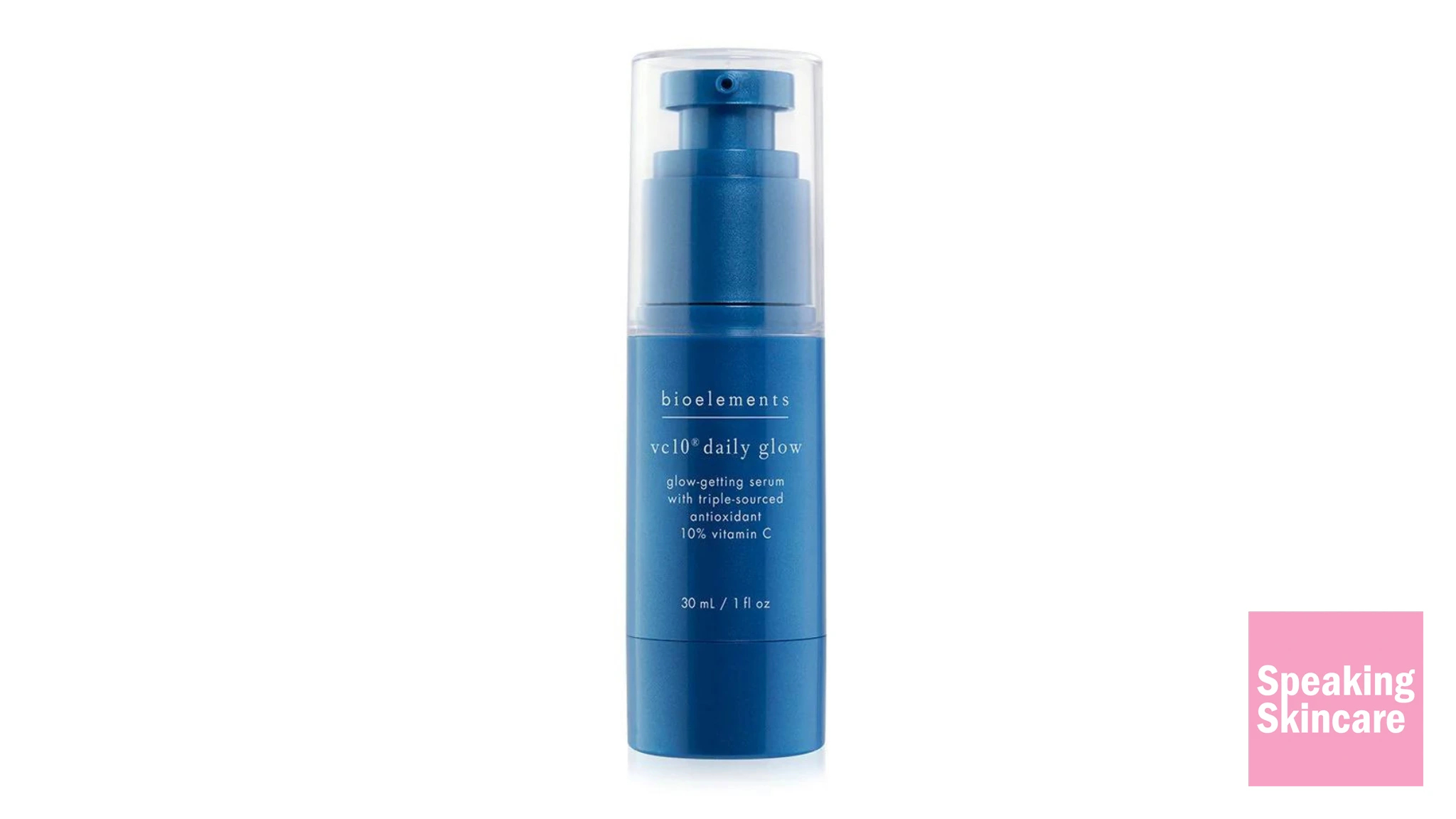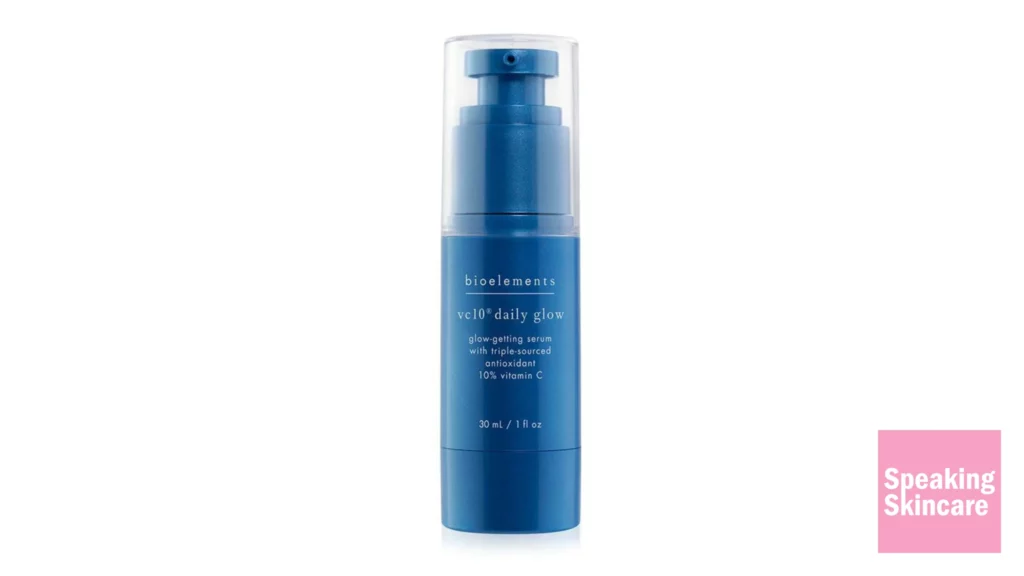 For those navigating the vast world of anti-aging serums, there's good news! The VC10 Daily Glow serum by Bioelements might just be what you're looking for. Known for its stellar reputation, Bioelements offers this cruelty-free product that's packed with standout ingredients like vitamin C, vitamin E, and hyaluronic acid.
What's all the buzz about? Well, within just a week of incorporating VC10 Daily Glow into daily routines, many notice more hydrated skin and a healthy, natural glow. By the two-week mark, there's an evident improvement in skin tone, with dark spots beginning to diminish. And if you're concerned about those fine lines, after a month, many see them becoming less pronounced, thanks to the serum's collagen-boosting properties. It's a product that genuinely transforms skin, making it look radiant and feel firmer.
Of course, every product has its nuances. While the serum is a tad on the pricier side, and its texture might initially feel sticky, it's a small trade-off for the results you get. Plus, the sleek navy blue bottle and fresh citrus scent add to its appeal. It's recommended to use this serum after cleansing and toning but before moisturizing.
If you're considering an addition to your skincare regimen, VC10 Daily Glow is worth the shot. With its powerful formula and the backing of a reputable brand, it's a skincare gem that promises and delivers.
6. Beauty Pie Super Retinol Ceramide-boost Anti-aging Face Serum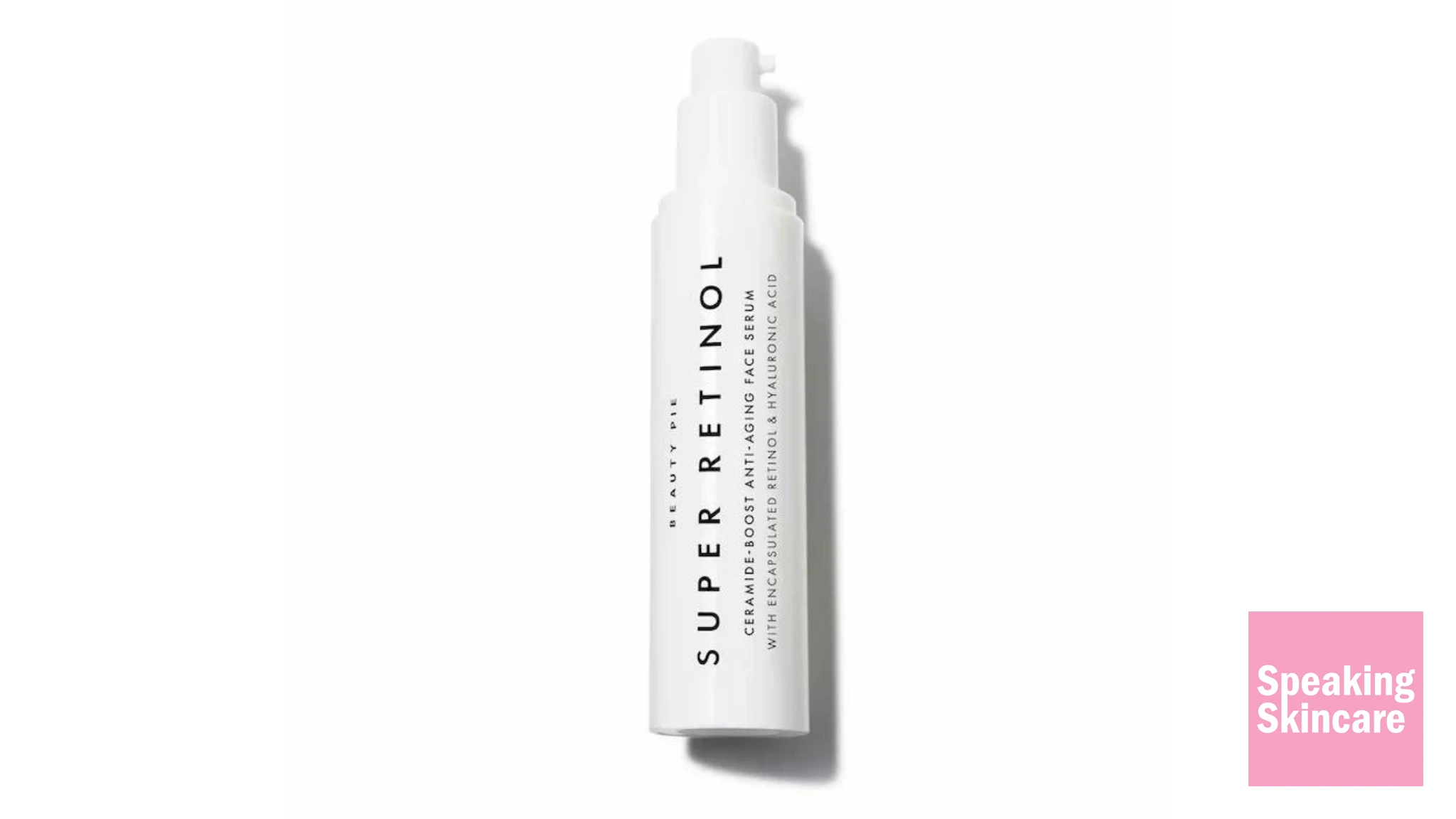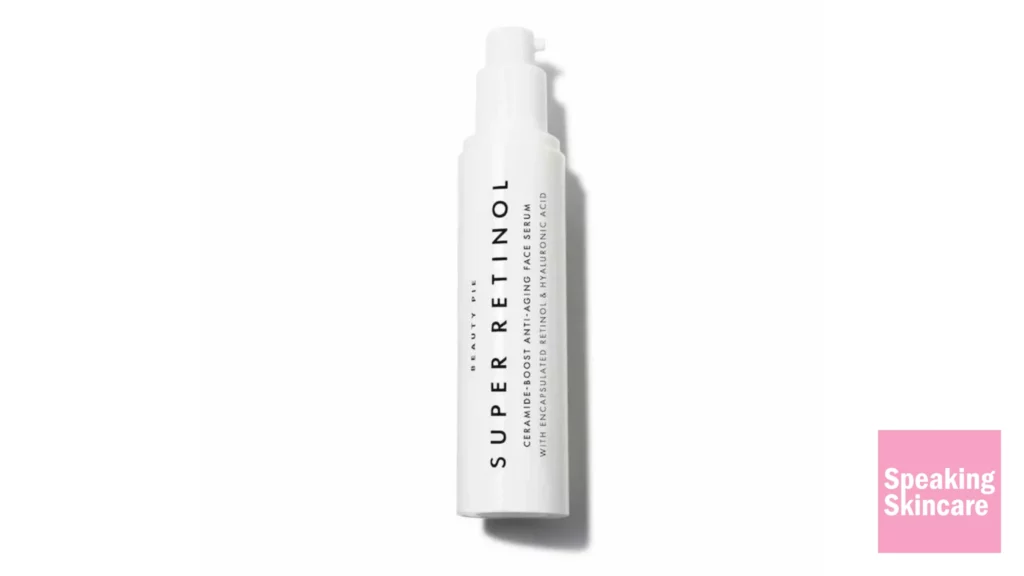 The Super Retinol Ceramide-Boost Anti-aging Face Serum, hailing from the reputable brand Beauty Pie, aims to protect, hydrate, and diminish fine lines, giving a youthful radiance. It's cruelty-free, and compatible with various skin types, though sensitive skin folks should tread carefully. With high-quality ingredients like encapsulated retinol, lactic acid, and hyaluronic acid, its formula boasts potency.
User Experience:
People have noticed visible improvements after a few weeks—brighter complexion, softened lines, and supple skin. Notably, unlike some competitors, this serum doesn't cause breakouts or irritations. But, patience is key; transformation doesn't happen overnight. There are a couple of caveats: it's a tad pricey, and initially, the texture feels sticky, but that quickly fades after application. Our very own Tina wrote a wonderful hands-on review, so check it out to learn more!
Usage Tips:
For optimal results, apply after cleansing and toning, but before moisturizing, letting the serum's power-packed ingredients penetrate deeply. The sleek packaging also hints that it'd be a great gift option.
Ingredients Insight:
Encapsulated Retinol: A gentle form of vitamin A known for anti-aging, enhancing skin cell turnover, and texture.
Lactic Acid: An AHA that exfoliates and evens out the complexion.
Hyaluronic Acid: A hydration superstar, it plumps the skin, giving it a youthful glow.
Recommendation:
The serum garners a commendable 8.5 out of 10. The blend of results, formula, and brand credibility makes it a top contender in the market. Although it might not replace every individual's favorite serum, its unique ingredients and effects could make it a hit for many.
7. Eminence Firm Skin Acai Booster-Serum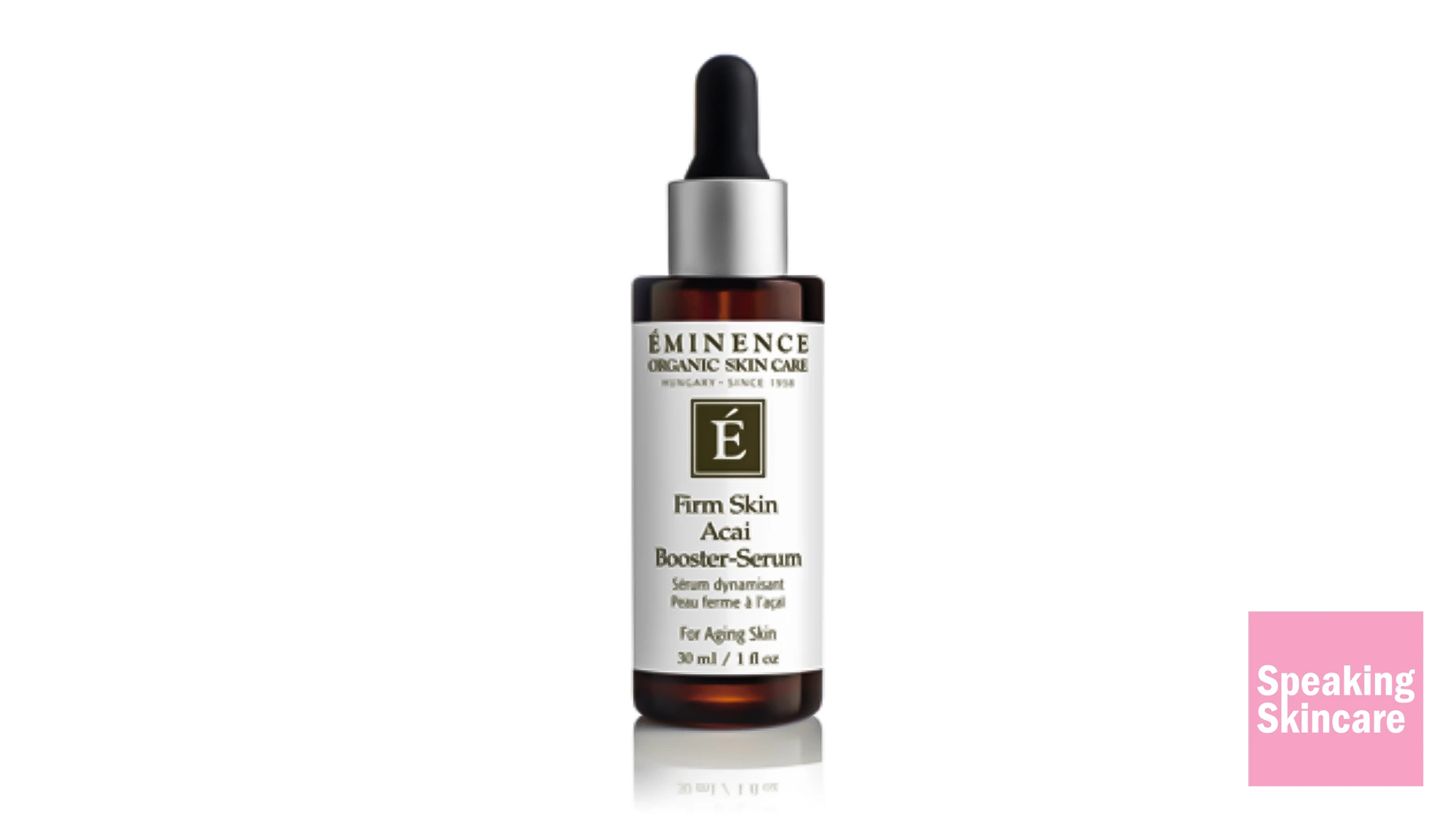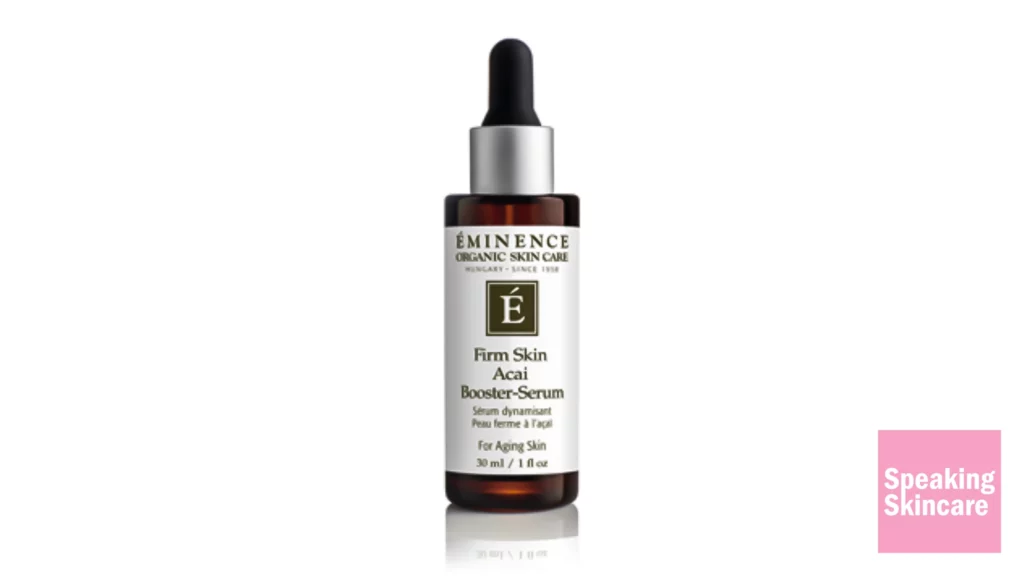 Ladies, navigating the endless world of anti-aging serums just got easier. Let's dive into the Firm Skin Acai Booster-Serum by Eminence, a brand with a stellar reputation that many trust.
This serum stands out. Why? First, its unique formula. Packed with antioxidant-rich acai and botanical hyaluronic acid from marshmallow plant extract, it targets those early signs of aging we're all wary of. The serum is not only cruelty-free but also versatile, fitting for all skin types. Though, a quick tip for those with sensitive skin: it's always a good idea to do a patch test.
Now, results matter, right? Over a six-week period, users have noticed radiant, firmer skin, and those little fine lines starting to blur. Plus, its delightful scent turns any skincare routine into a mini spa experience. According to our lovely team member Blair, who just so happened to write a full review of this serum, the glowing results are undeniably worth it!
How to make the most of this serum? Use it post-cleansing and toning, right before your moisturizer. This ensures those active ingredients get deep into your skin.
A highlight on its ingredients: The acai berry, rich in antioxidants, battles aging signs, giving you that sought-after youthful glow. Meanwhile, botanical hyaluronic acid ensures your skin remains hydrated and plump.
So, should you get your hands on this gem? Absolutely. With impressive results and top-notch ingredients like acai berry and botanical hyaluronic acid, it's a standout. It definitely deserves to be included in any list of the best anti-aging serums for 2024 and beyond.  You can grab your bottle on AMAZON today!
8. True Botanicals Chebula Active Serum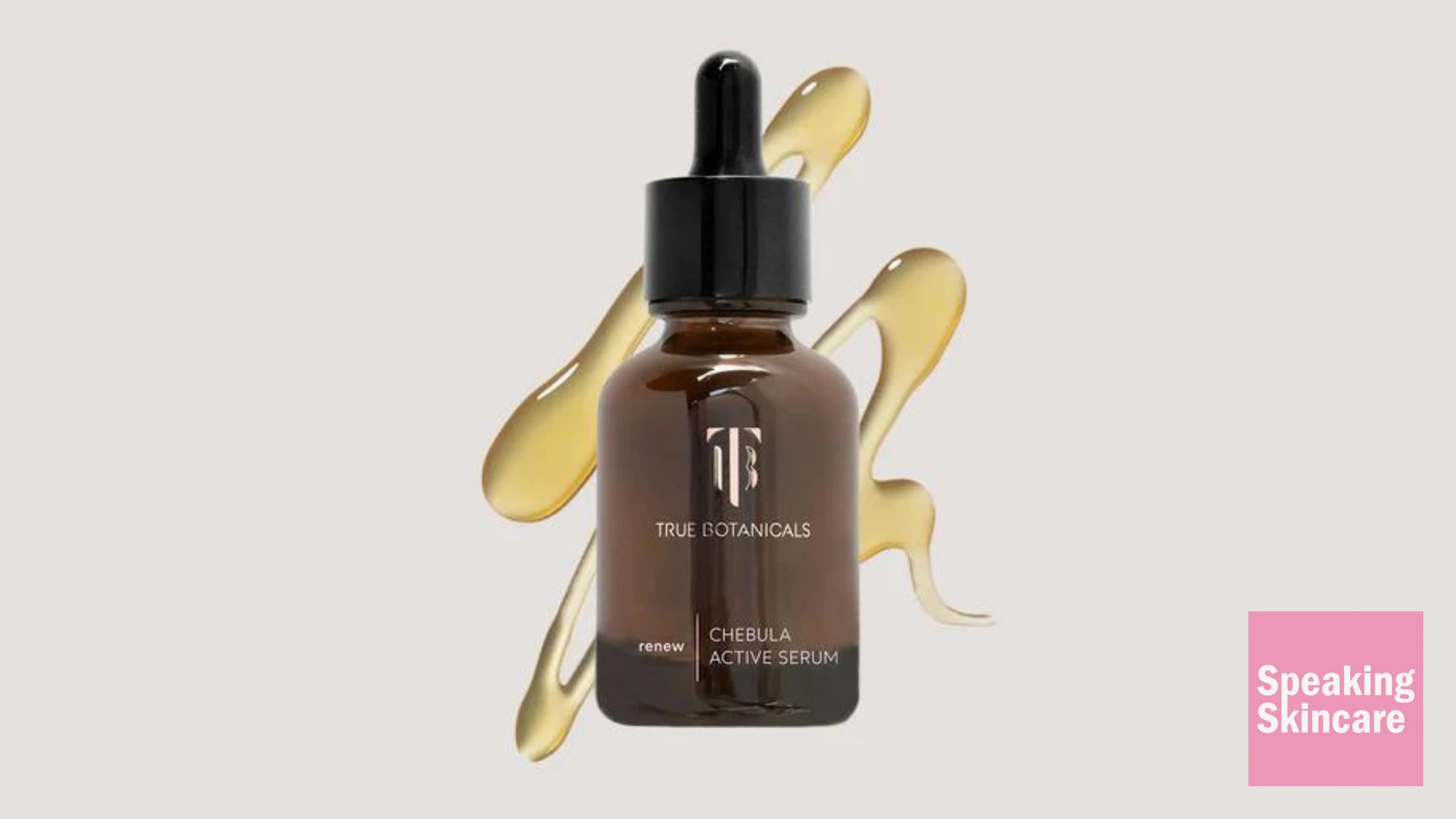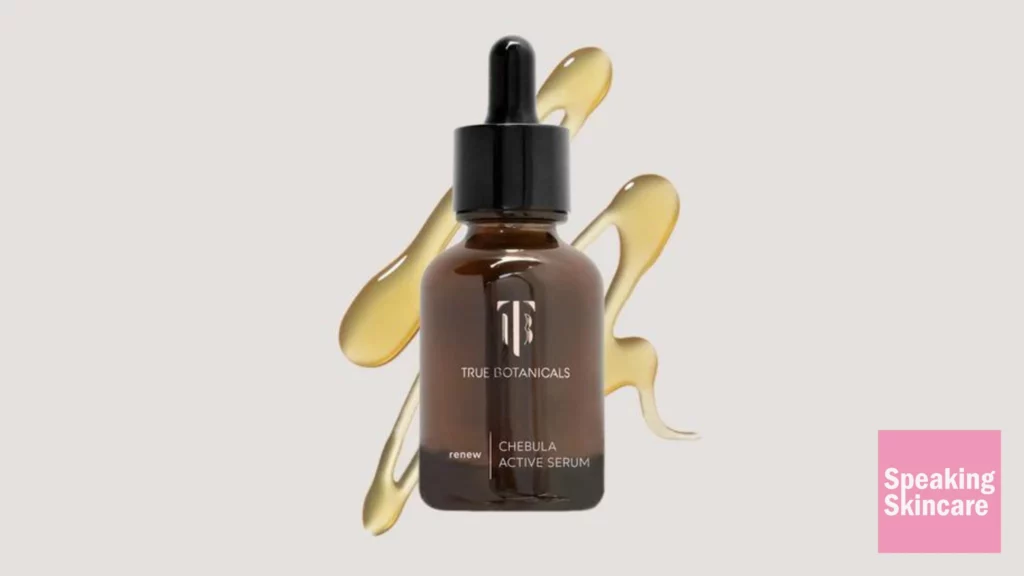 For those navigating the vast realm of anti-aging serums, the Chebula Active Serum by True Botanicals emerges as a shining beacon. This serum targets the five primary signs of aging: fine lines, wrinkles, uneven skin tone, roughness, and loss of firmness, making it a must-have for any skincare routine. It's versatile, suitable for the face, neck, and décolleté.
True Botanicals stands out for its cruelty-free approach. The star ingredient, Chebula, an Ayurvedic fruit, boasts remarkable antioxidant powers. Complemented by other key ingredients like Hyaluronic Acid for hydration, Niacinamide for improved elasticity, and Lactic Acid for exfoliation, this serum is a powerful blend that promises youthful radiance.
According to our very own Ariel in her detailed personal review, after a consistent six-week trial, there was a noticeable difference in skin texture and tone. Fine lines smoothed out, and the complexion was visibly brighter and more even. Although it has a lighter texture, it seamlessly fits into a skincare routine, best applied post-cleansing and toning but pre-moisturizing.
Endorsed with an impressive 8.5/10 rating, its efficacy is underscored by the results and its top-notch ingredients. Those looking to dive into the world of transformative skincare, the Chebula Active Serum from True Botanicals is a worthy investment. It's available on AMAZON. A purchase decision one is unlikely to regret!
9. PCA SKIN Rejuvenating Serum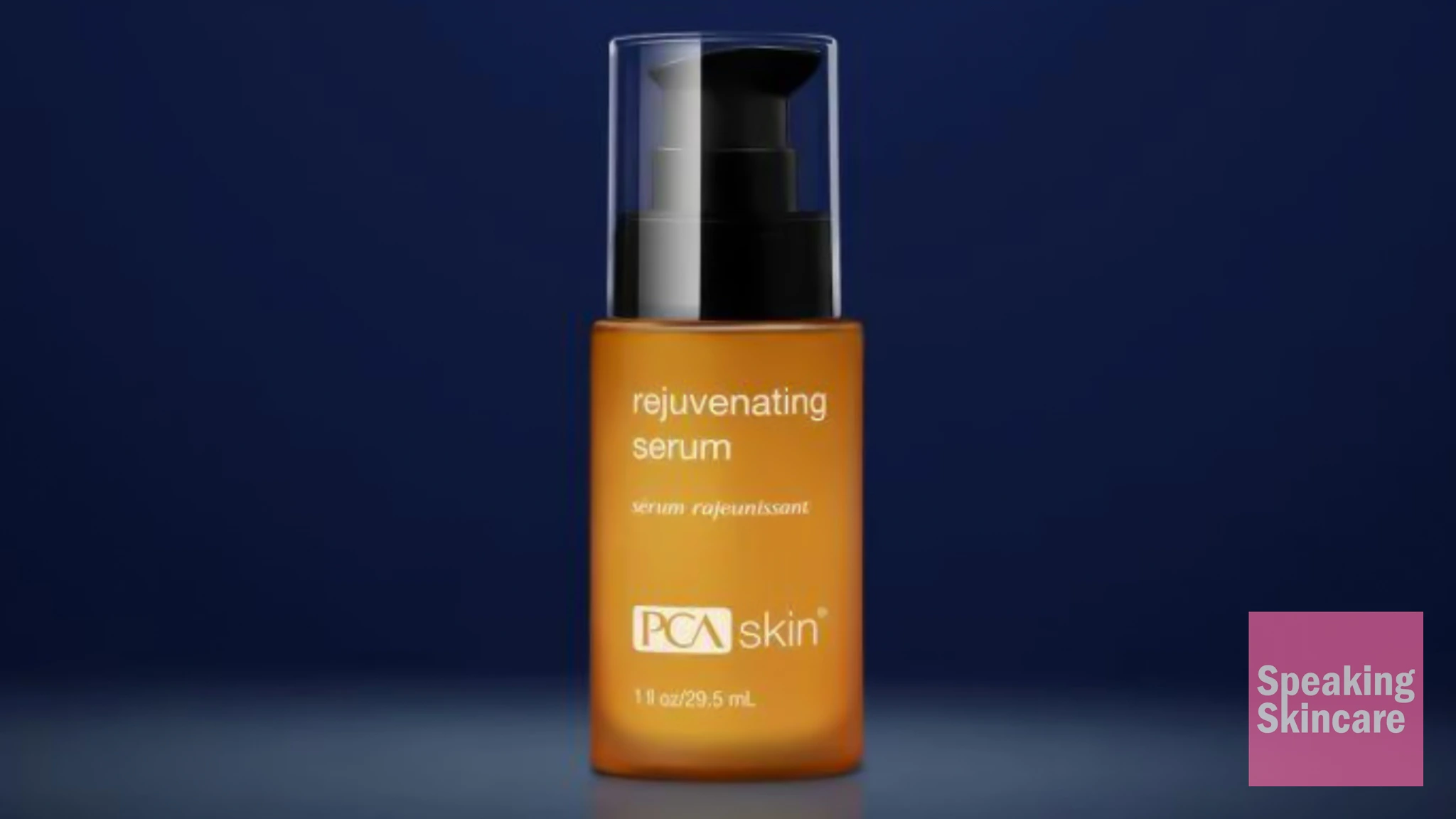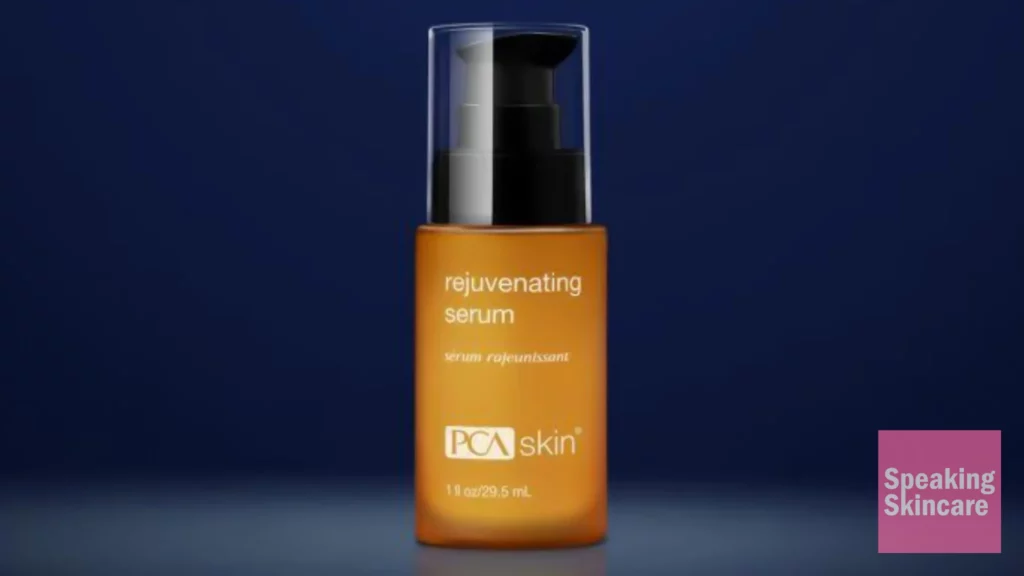 Navigating the vast world of anti-aging serums can be overwhelming. But in this maze, the Rejuvenating Serum by PCA Skin shines brightly. Designed to tackle early aging signs like fine lines and dullness, this serum promises a youthful radiance for most skin types.
What makes it stand out? First off, it's cruelty-free and perfect for the face, neck, and décolletage. A single 29ml bottle lasts about two months, making it efficient. And it's not just any serum; it's packed with potent ingredients like grape fruit stem cell extract and epidermal growth factor (EGF) that champion skin cell renewal and combat wrinkles.
Now, how about its performance? Many have tried and failed to impress, but this serum delivers! Within a month of consistent use—morning and night after cleansing and toning—one can witness a transformation. The once dull complexion glows, fine lines seem to blur, and the skin feels firmer. The experience feels almost magical, with many complimenting the improved complexion. Read our full review for much more!
The application process is a breeze. Its lightweight feel and quick absorption make it a delight to incorporate into any skincare routine. And while we're talking ingredients, aside from the grape fruit stem cell and EGF, it boasts Vitamin E and Hyaluronic Acid, both known for their skin-loving benefits.
In a nutshell? The Rejuvenating Serum by PCA Skin is a gem. It's not just another product on the shelf; it's a serum that genuinely works. Those ready for that rejuvenated glow can find it on AMAZON right now! So, why wait?
10. Drunk Elephant Protini Powerpeptide Resurf Serum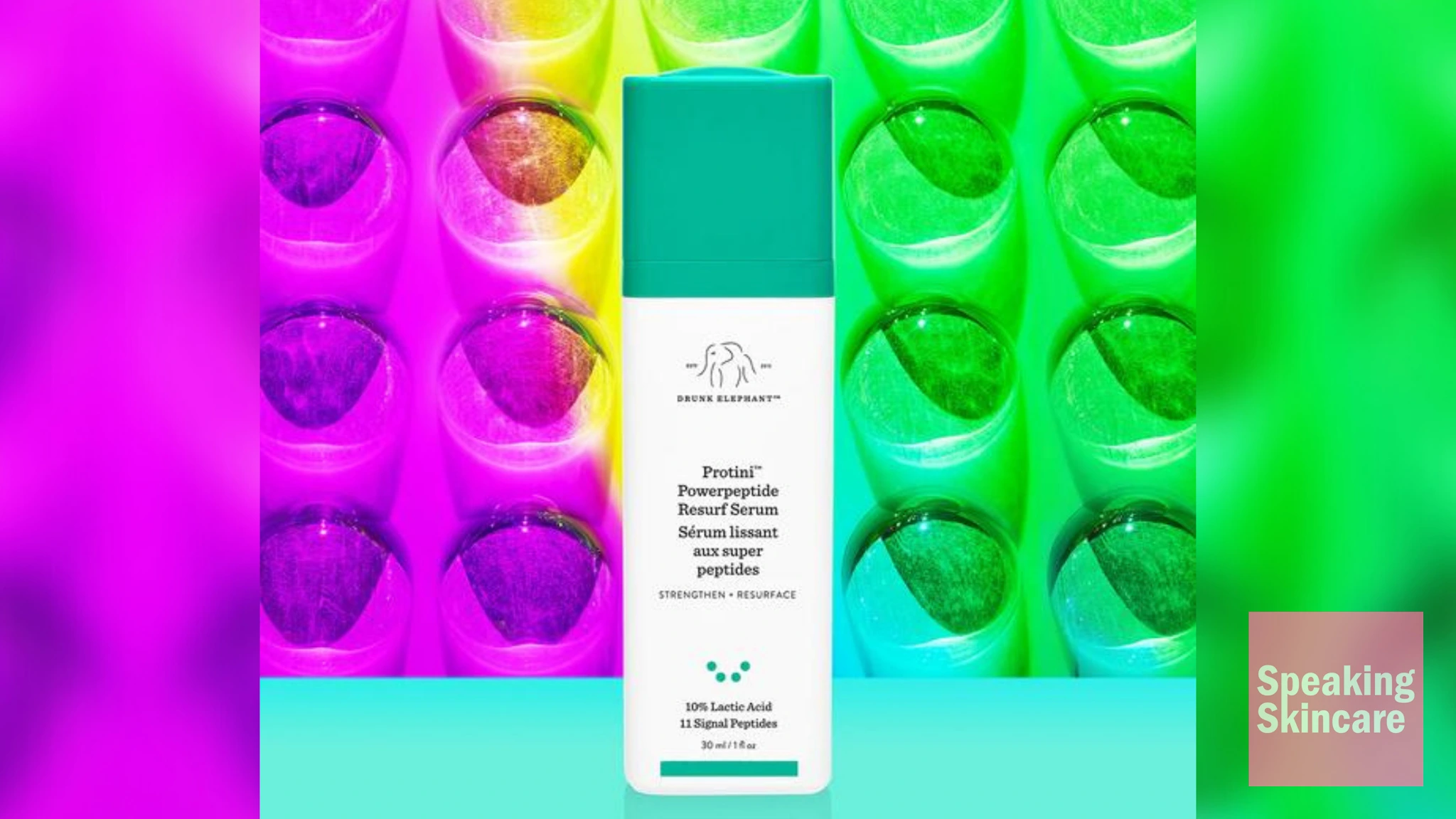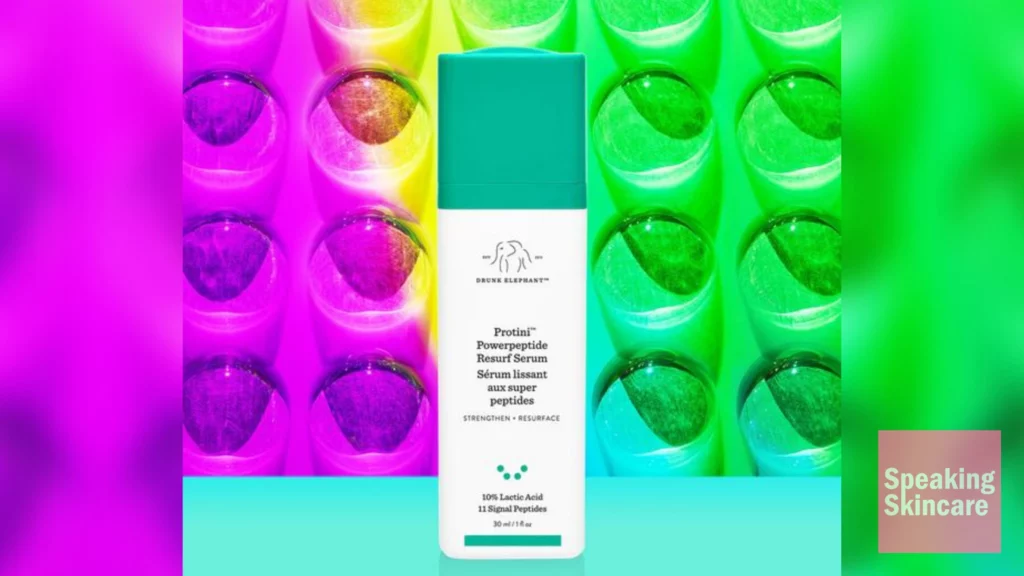 Searching for the ultimate anti-aging serum? Your quest ends with Drunk Elephant's Protini™ Powerpeptide Resurf Serum! Let's quickly unveil the magic behind this standout product, known for its transformative effects and potent formulation.
The Protini™ Powerpeptide Resurf Serum is nothing short of a miracle worker. It masterfully combats signs of aging, refines skin texture, and reveals a radiant complexion. Crafted to be gentle yet powerful, it graces the face, neck, and décolleté, all while being cruelty-free. Imagine a serum that not only promises but delivers beyond expectations!
Its secret? A brilliant combination of peptides, amino acids, and lactic acid. These peptides and amino acids work in harmony to rejuvenate and firm up the skin, while lactic acid ensures you get that fresh, youthful glow.
People are raving about it, including our very own Ariel, who wrote an incredibly positive review that you should read. She embarked on a six-week journey and the results were jaw-dropping. From its velvety texture that's a treat for the skin to the instant hydration boost, it's love at first application. And the effects over time? Skin that's plumper, with a more even tone and irresistibly smooth texture. Friends are taking notice and everyone wants in on the secret!
For optimum results, here's a golden tip: After cleansing and toning, lavish your skin with the serum, followed by your favorite moisturizer. This sequence ensures you extract every ounce of benefit from this magical potion.
In conclusion, Protini™ Powerpeptide Resurf Serum isn't just a product, it's a revolution, earning a spectacular 8.5 out of 10. With the trusted Drunk Elephant name behind it, it's setting new standards in skincare. Ready to be dazzled? Dive into the world of Drunk Elephant and grab yours on their official website or AMAZON today!
–
Hey! Just so you know, this article contains affiliate links that we may make a small commission on. Thanks!