Well hello again! It's Tina Wu from Speaking Skincare, coming to you with another product deep-dive. Today, we're shining the spotlight on Sisley Paris' Global Perfect Pore Minimizer, a beautifying concentrate that promises to refine and smoothen our skin's texture, giving us that dreamy matte finish. Now, we all have been on the quest for that flawless, poreless look, haven't we? So, when I came across this chic, high-end package from Sisley Paris, I just knew I had to share my experience with all of you!
This little gem is designed to correct, prevent, and treat a range of skin concerns, promising tightened pores and a smoother, more even skin surface. And, I know, the price tag is a bit on the higher end, sitting at $182 for a 30ml bottle, but hey, good things often come with a price, right? Stick around as I unpack my thoughts, dive into the ingredients, and let you know whether this product lives up to its promises and if it's worth the splurge. Let's get that glow together!
Product Information
Settling into my cozy corner with the Global Perfect Pore Minimizer in hand, I couldn't help but marvel at the luxurious chic packaging Sisley Paris offers. It's simply a treat to the eyes! But we're not just about the looks, are we? It's time to dive into what this stylish bottle promises to bring to our skincare table.
Sisley Paris' Global Perfect Pore Minimizer is a powerful beautifying concentrate that claims to be your go-to for refining and smoothing your skin. Its mission? To give us instant pore-tightening and prevent them from enlarging, all while correcting any irregularities in our skin's texture. Sounds like a dream, right?
This product boasts a concoction of Ratanhia extract for that immediate tightening effect, Java Tea extract to keep those pores in check, and Lentil extract to smooth out the skin's surface. It's like having a trio of skincare superheroes in one stylish bottle!
The Global Perfect Pore Minimizer doesn't stop at just aesthetics. It also hydrates – a quality I always look for, especially with astringent products. The concentrate is absorbed gently by the skin, creating a natural smoothing and mattifying effect, which is perfect for those days when you want to flaunt that natural glow.
And the results? The brand claims that day after day, our skin texture should become more flawless, balanced, and fresh-faced. It's a tall order, but coming from a renowned brand like Sisley Paris, it's definitely intriguing!
Now, I'm all in for a product that promises such global action. Correcting, preventing, treating – it's like a skincare mantra that I didn't know I needed. But the real question is, does it live up to all these promises? Stay with me, as we uncover the mysteries of this high-end pore minimizer together!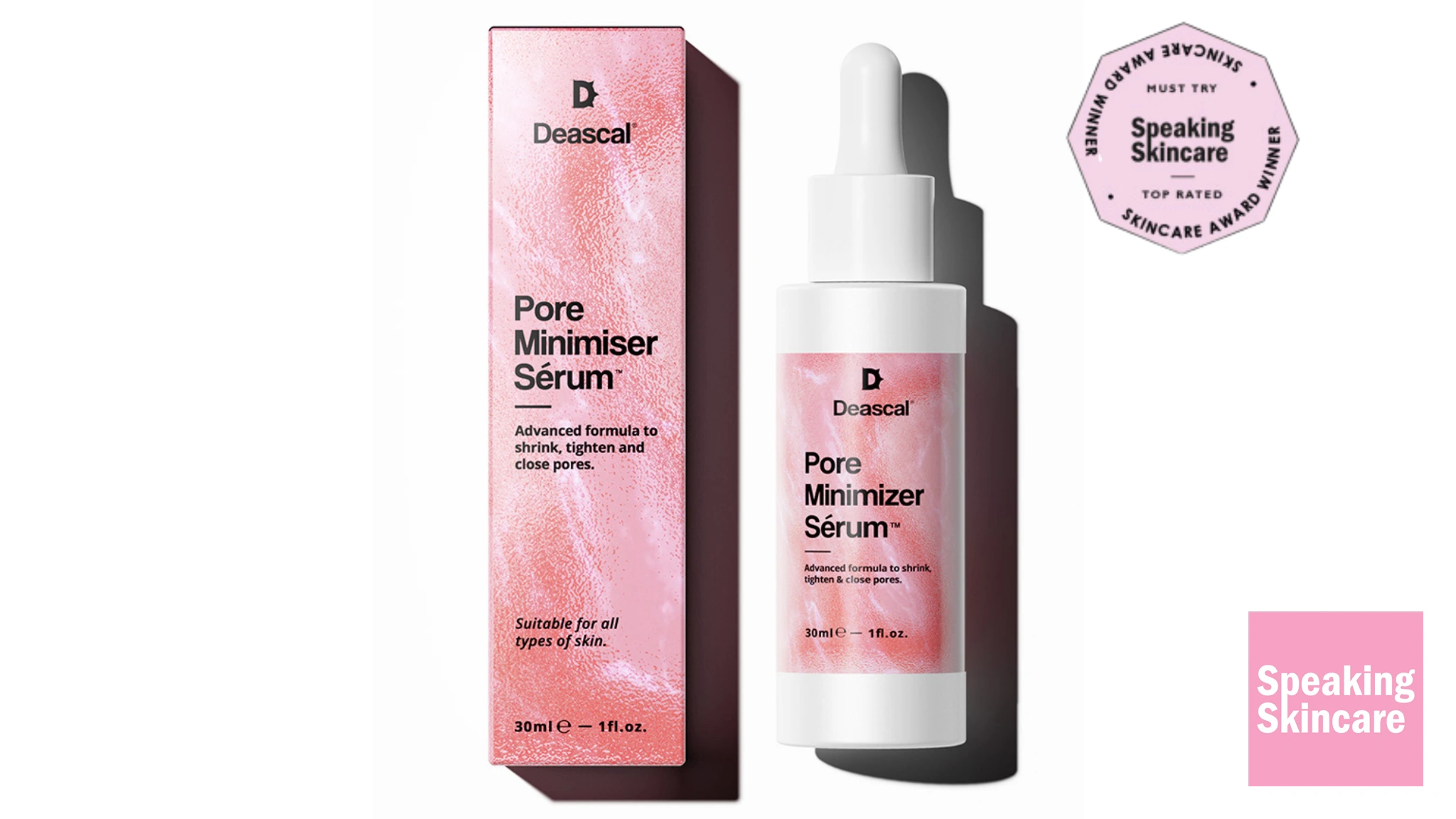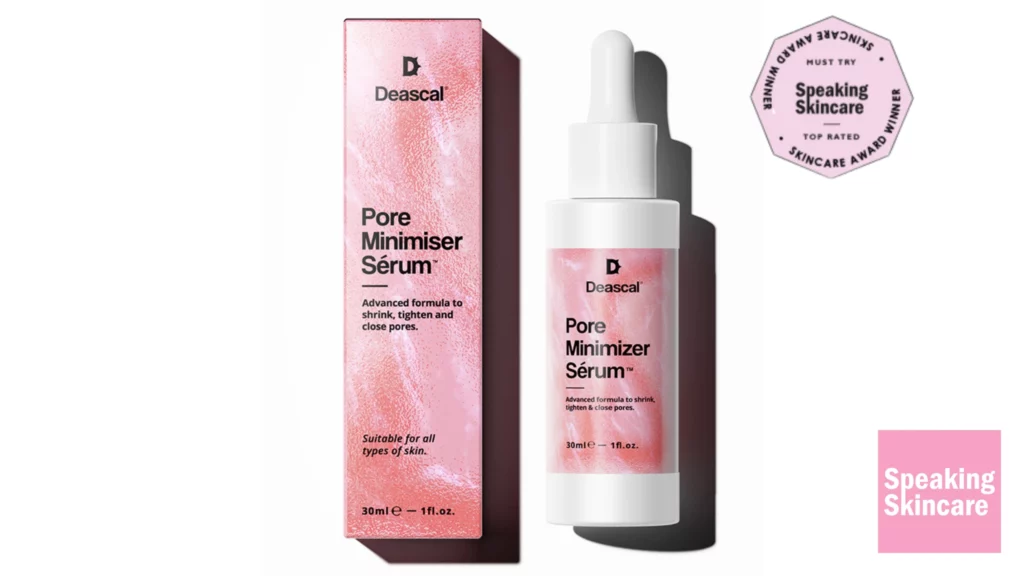 My Month Long Rendeveuz with the Global Perfect Pore Minimizer
After a month of incorporating the Global Perfect Pore Minimizer into my skincare routine, I'm excited to share my journey with this chic little bottle of wonders! Right from the first pump, I noticed the formula's subtle, pleasing scent and the lightweight texture that glided smoothly onto my skin. It was love at first application!
Week 1:
I started off by applying a pump every morning, letting the product sink into my skin before layering on my usual skincare. Almost immediately, I could feel a subtle tightening effect, and my skin had this lovely matte finish, making it a perfect base for my makeup. I remember looking into the mirror and thinking, "Okay, Sisley Paris, we might be onto something here!"
Week 2:
By the second week, the morning routine was something I looked forward to. My skin felt smoother, and I noticed my pores, especially around the nose, appeared smaller. I even received a compliment from my friend during a video call – she asked if I had done something different, as my skin looked "extra radiant"!
Week 3:
Three weeks in, and I was enjoying the journey! The product was gentle on my skin, and I didn't experience any irritation or breakouts. The hydration it promised was not just talk; I could feel my skin being more balanced, even on those long, tiring days. There were moments when I'd touch my face mid-day and smile at the smoothness.
Week 4:
As I reached the end of the month, the Global Perfect Pore Minimizer had become a staple in my skincare routine. My skin texture was visibly refined, and the pores were indeed tighter. The overall complexion appeared fresh, and I felt more confident stepping out with minimal makeup.
There was this one day, while running errands, when I bumped into an old friend. The first thing she mentioned was how my skin was "glowing differently." It felt so good hearing that! I found myself less reliant on filters during selfies, and that, my friends, is a big win in my book!
In a nutshell, this month-long journey with the Global Perfect Pore Minimizer was a delightful experience. The benefits were real, and the little anecdotes of compliments and newfound skin confidence were the cherries on top!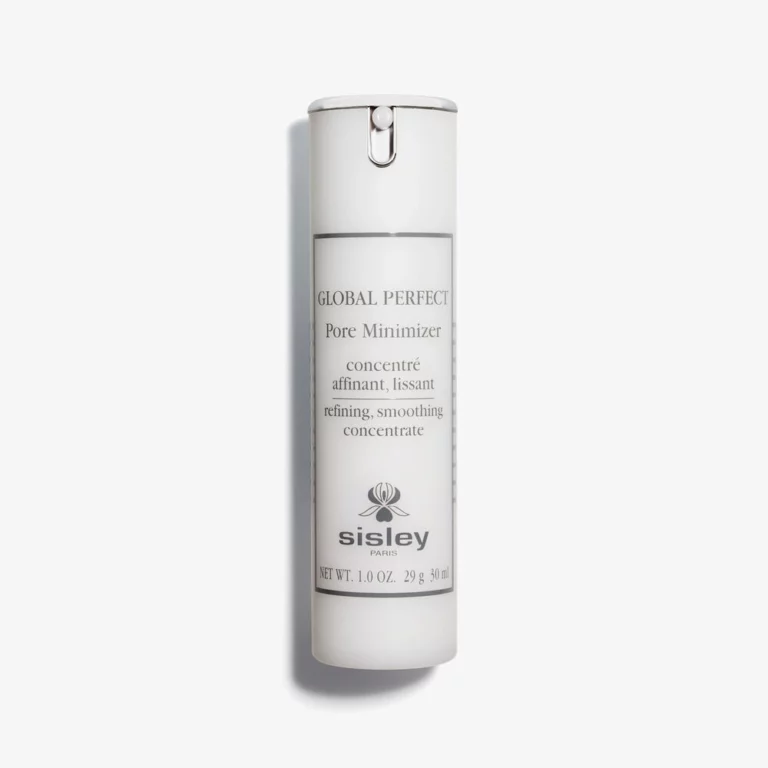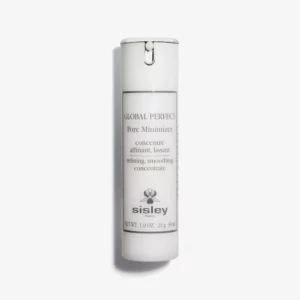 A Few Speed Bumps
Of course, while my experience with the Global Perfect Pore Minimizer was mostly positive, there were a couple of minor hiccups along the way. It's always good to share the full picture, right?
Price Tag:
Firstly, there's no sidestepping the fact that this product comes with a hefty price tag. At around $180 a pop, it is definitely a luxury item. While I did see noticeable benefits, I understand this might not be within everyone's budget. It's one of those things where you have to weigh the benefits against the investment and see if it aligns with your skincare priorities.
Texture Adjustment:
Another tiny blip was the adjustment to the product's texture. While it's lightweight and smooth, it did take a couple of applications for my skin to fully adapt, especially under makeup. Initially, it felt a tad bit siliconey, but this was something that improved over time, and eventually, it settled beautifully on my skin.
Ingredient Sensitivity:
A glance at the ingredient list shows a mix of natural extracts and some chemical compounds. While I personally did not experience any adverse reactions, I'd recommend a patch test, especially for those with sensitive skin or known allergies, considering ingredients like Lavender Oil and Linalool.
Remember, these are my personal observations, and everyone's skin reacts differently. It's always good to be informed and cautious, but these minor drawbacks didn't overshadow the positive effects I enjoyed from this pore minimizer!
Key Ingredients Spotlight
Let's dive into some key ingredients that make the Global Perfect Pore Minimizer the powerhouse it claims to be. Remember, it's always these secret agents that do the heavy lifting behind the scenes!
Ratanhia Extract:

What it Does: This extract is well-known for its astringent properties. It plays a crucial role in tightening the pores instantaneously and improving the overall texture of the skin. It's like an instant pick-me-up for your pores!

Java Tea Extract:

What it Does: This ingredient is a real gem when it comes to preventing enlarged pores. It works diligently to control sebum production, ensuring that your pores remain refined and your skin balanced. Say goodbye to unwanted shine!

Lentil Extract (LENS ESCULENTA):

What it Does: Lentil extract is all about refining! It helps in smoothing out irregularities in the skin's texture, contributing to that flawless finish we all crave. It's the smoothing maestro in this symphony of ingredients!

Lavandula Angustifolia (Lavender) Oil:

What it Does: Apart from its calming and soothing scent, Lavender Oil is known for its antiseptic and anti-inflammatory properties. It helps in calming the skin and adds a touch of relaxation to your skincare routine.

Bisabolol:

What it Does: Derived from chamomile, Bisabolol is the unsung hero for sensitive skin. It comes with anti-irritant, anti-inflammatory, and antimicrobial properties, making it a soothing companion in this formula.

Hydrolyzed Soy Protein:

What it Does: This protein is all about hydration and rejuvenation. It helps in maintaining skin elasticity and moisture, ensuring that along with all the refining, your skin remains plump and hydrated!
These key ingredients, each with its unique properties, come together harmoniously to create a formula that aims to refine, smoothen, and balance – a true skincare concerto!
Final Word & Recommendation
Reflecting on my month-long journey with the Global Perfect Pore Minimizer, I must say, it truly lived up to most of its promises. My skin felt refined, my pores appeared smaller, and receiving those unexpected compliments? Well, that was the cherry on top! It seamlessly blended into my routine, and I enjoyed the matte finish and smoother texture each day.
Yes, there were a couple of minor hiccups – the luxury price tag and the initial texture adjustment, but they didn't detract from the overall positive experience. Every product has its quirks, right? And, it's always essential to consider individual skin sensitivities, especially with a diverse ingredient list.
In conclusion, I would confidently recommend the Global Perfect Pore Minimizer for anyone looking to invest in a high-quality, effective pore refining solution. It earns a solid 8.5/10 from me! For those ready to give this little gem a try, you can find it now on AMAZON and at Sisley Paris's official website and select skincare retailers, both online and in-stores worldwide.
–
Hey! Just so you know, this article contains affiliate links that we may make a small commission on. Thanks!