Ah, the never-ending quest for perfect skin leads us to another intriguing product! Meet the Peach & Willow Bark Deep Pore Scrub by the much-loved Burt's Bees. Now, I've tried my fair share of skincare products, and let me tell you, the journey has been nothing short of a rollercoaster ride. With the plethora of options out there, finding the right product can sometimes feel like looking for a needle in a haystack, don't you agree?
I was instantly drawn to the colorful and beautifully designed packaging of this scrub – it's so distinctly Burt's Bees, and there's something reassuring about that familiarity. The promise of a scrub that gently exfoliates and polishes my skin to natural radiance, while being 99% natural, definitely piqued my interest. Plus, who can resist the subtle, pleasant fragrance of peaches? Not me, that's for sure!
So, without further ado, let's dive into the nitty-gritty and see if this scrub lives up to its promises and whether it's worth adding to our skincare arsenal. Shall we?
Everything You Need To Know
Diving right into the heart of it, the Peach & Willow Bark Deep Pore Scrub is a part of Burt's Bees' enchanting range of skincare products. It comes in a 110g bottle with a user-friendly pop-top, making it easy to access while ensuring no messiness – a small detail, but oh-so-important! Priced at a reasonable $15, it's accessible for those of us who love a good skincare product without breaking the bank.
Now, this scrub claims to do wonders for your pores. It gently exfoliates the skin to clear out dirt, excess oil, and those pesky dead skin cells that love to hang around. The star ingredients here are finely ground Peach Stone, which promises to polish your complexion to a smooth, natural glow, and Willow Bark, known for its exfoliating properties to help keep those pores in check.
This scrub boasts being 99% natural and is formulated without any Parabens, Phthalates, Petrolatum, and SLS – it's like a breath of fresh air for anyone keen on keeping their skincare routine as clean as possible. And, let's not forget about its subtle and pleasant fragrance, which is just the cherry on top for a refreshing skincare experience. It's especially recommended for those with oily skin, aiming to leave it feeling rejuvenated and looking radiant.
The scrub is designed to be massaged gently onto a wet face, avoiding the eye area, and then rinsed thoroughly. Following up with your favorite Burt's Bees face cream is recommended for best results. The scrub's texture and ingredients aim to give a refreshing feel while working on giving your skin that natural radiance we all crave.
In a nutshell, it's all about refining those pores and revealing a smoother, more radiant complexion. But the real question is, does it live up to these lofty claims? Let's find out!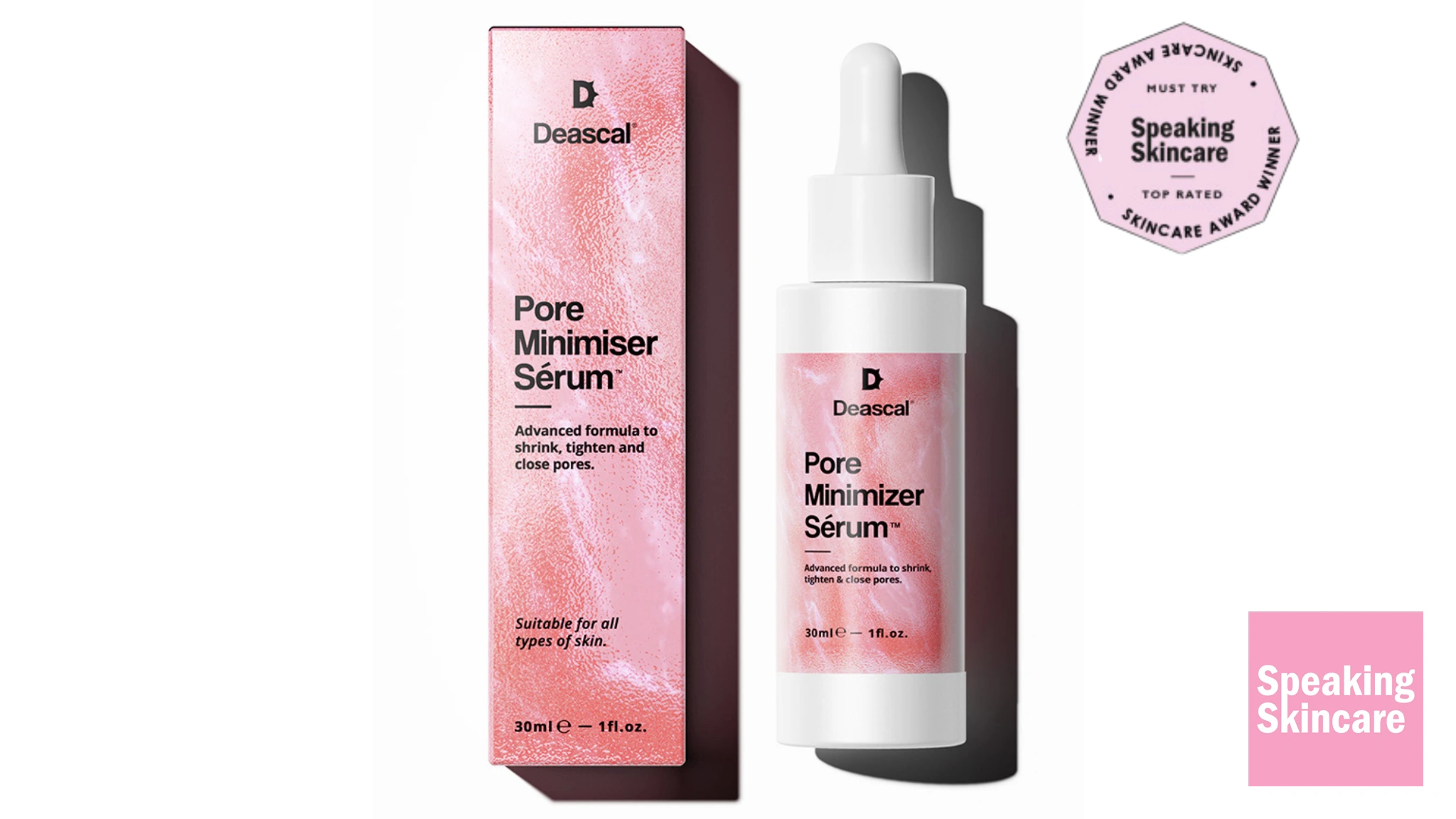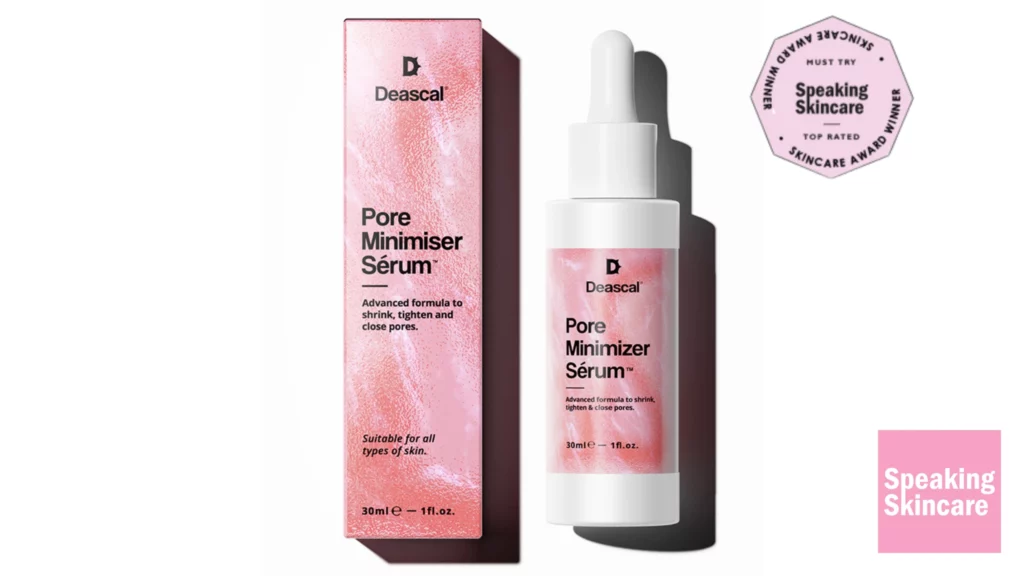 My Personal Experience Using The Peach & Willow Bark Deep Pore Scrub
Diving into a month-long trial with the Peach & Willow Bark Deep Pore Scrub was something akin to stepping into a skincare adventure – full of anticipation and hope. The first thing that struck me was its divine, subtle fragrance. It's just peachy – literally! It made my mornings feel fresh and invigorating, setting a positive tone for the day. The fragrance is not overpowering, making it just the right pick-me-up during my skincare routine.
Using it was a breeze – the pop-top allowed for a fuss-free application, and the texture, oh the texture! It was gritty enough to feel like it's genuinely exfoliating but not harsh on the skin. I noticed it gliding smoothly, and those finely ground peach stones worked their magic without causing any irritation or redness. As someone who's tried an array of exfoliating products, this was a pleasant surprise!
Over the weeks, the changes in my skin were subtle yet noticeable. My complexion started to reveal a certain glow – a natural radiance that made my skin look and feel healthier. It seemed like the scrub was diligently sweeping away the impurities and allowing my skin to breathe more freely. And let's talk pores – those little troublemakers appeared less prominent, making my foundation glide on like a dream!
I have an oily T-zone, and managing the shine can be a real task. But, during this trial, I started to notice a balanced feel to my skin, especially in the oil-prone areas. It felt less greasy and more harmonized, making my day-to-day makeup routine so much more manageable.
One little anecdote – I had this virtual get-together with friends, and I kid you not, I received compliments on how "fresh" and "glowy" I looked! It was such a boost and made me wonder if the Peach & Willow Bark Deep Pore Scrub was my new secret weapon!
In using this scrub, there were no monumental transformations, but the gentle, gradual improvements made my skin feel more loved and taken care of. It was like a gentle whisper of reassurance that my skin was in good hands. And who doesn't love that feeling?


A Couple Of Negatives…
Of course, no product is without its little quirks, and during my trial, I did notice a couple of minor things with the Peach & Willow Bark Deep Pore Scrub. Now, these are not deal-breakers by any means, but just little observations from my personal experience.
Firstly, the texture, while beautifully exfoliating and generally gentle, might feel a bit gritty for those with extremely sensitive skin. I experienced a slight tingle during the first few applications, but it was nothing alarming, and my skin quickly adapted. However, for someone with more sensitive skin, it's something to be mindful of.
Secondly, diving into the ingredients list, while it's fantastic that the product is 99% natural, it does contain Limonene. Now, for the majority, this won't be an issue, but if you have a sensitivity to fragrance components, it's something to keep in mind. I didn't experience any reaction, but it's always good to be informed about what's in your skincare products, right?
These little hiccups didn't overshadow the positives for me, and I believe they are quite subjective. Everyone's skin is different, and what works for one might not for another. But for me, these were just tiny blips in an otherwise smooth and glowy skincare journey!
Key Ingredients
Absolutely, let's delve into some of the key ingredients that make the Peach & Willow Bark Deep Pore Scrub the delightful product it is:
Prunus Persica (Peach) Seed Powder:

Exfoliation: This finely ground powder from peach seeds acts as a natural exfoliant, gently removing dead skin cells to reveal a smoother, more radiant complexion.
Polishing Effect: It helps in polishing the skin, giving it a refined texture and a natural glow.

Salix Nigra (Willow) Bark Extract:

Natural Salicylic Acid: Willow bark is a natural source of salicylic acid, which helps in unclogging pores and eliminating excess oil.
Anti-inflammatory: It has anti-inflammatory properties, which can help reduce redness and soothe irritated skin.

Vitis Vinifera (Grape) Seed Oil:

Antioxidant-Rich: This oil is rich in antioxidants, which protect the skin from free radical damage, promoting a healthier-looking complexion.
Moisturizing: It's known for its moisturizing properties, helping to keep the skin hydrated and supple.

Crambe Abyssinica Seed Oil:

Hydration: Abyssinian oil is renowned for its ability to provide deep hydration without clogging pores, making it suitable for all skin types.
Skin Barrier Support: It helps in supporting the skin's natural barrier, locking in moisture, and protecting the skin from environmental stressors.

Chamomilla Recutita (Matricaria) Flower Extract:

Soothing Effect: Chamomile is well-known for its skin-soothing properties, helping to calm irritation and leave the skin feeling comfortable.
Anti-inflammatory: This ingredient can reduce skin inflammation and provide relief to stressed skin.

Cocos Nucifera (Coconut) Oil:

Deep Moisturization: Coconut oil provides deep and lasting hydration, leaving the skin feeling soft and smooth.
Nourishing Fatty Acids: It's rich in nourishing fatty acids that help maintain the skin's moisture barrier and protect against dryness.
These ingredients, working harmoniously together, contribute to the efficacy of the scrub, each bringing its unique benefits to the table, and creating a blend that aims for radiant and well-cared-for skin.
Final Verdict
Wrapping up my thoughts on the Peach & Willow Bark Deep Pore Scrub, it's been quite a delightful journey! This scrub, with its blend of natural ingredients and gentle exfoliating properties, has brought subtle yet noticeable radiance to my complexion. The texture, fragrance, and overall feel of the product made my skincare routine something I looked forward to each morning.
While there were minor aspects that could be points of consideration for some, such as the slight grittiness and the inclusion of Limonene, these did not significantly impact my overall positive experience with the product. It's always about finding what suits your skin best, and for me, this scrub ticked many of the right boxes!
Taking everything into account, I'm giving the Peach & Willow Bark Deep Pore Scrub a well-deserved 8.5/10. It's a lovely addition to any skincare routine, especially for those aiming to tackle oily skin and achieve a natural glow. It strikes a balance between effective exfoliation and gentle care, making it a product I'd happily reach for again.
For those of you keen on giving this scrub a whirl, it's available for purchase now on AMAZON as well as on Burt's Bees official website and at other select skincare retailers, both online and in stores worldwide. At $15, it's a refreshing treat for your skin without stretching your wallet too thin!
Would I recommend it? Absolutely! If you're in the market for a natural, gentle, yet effective pore scrub, this could very well be your new go-to.
–
Hey! Just so you know, this article contains affiliate links that we may make a small commission on. Thanks!