If you're anything like me, you've probably spent a good chunk of your skincare journey hunting down that magic potion to tame those pesky, enlarged pores. Enter Clarins' Pore Control Serum. Touted as an instant pore perfector and backed by the iconic name of Clarins, my expectations were naturally high.
But does this serum live up to its claims? Let's dive deep, pore-deep, and find out together!
Product Information
The Pore Control Serum by Clarins is elegantly packaged in a minimalist 30ML bottle, making it both travel-friendly and a chic addition to your skincare shelf. It falls under the category of a Pore Minimizer Serum, and given the persistent battle many of us have with large pores, this serum positions itself as a potential game-changer.
Now, let's talk about what this serum promises. Clarins emphasizes the power-packed combination of firming Vine Flower cells and mattifying Organic Strawberry Tree fruit extracts. The outcome? It claims to visibly tighten and purify those enlarged pores, making them appear almost invisible. Say goodbye to pore-clogging debris, thanks to the tamarind pulp acid. This natural exfoliant aims to refine the skin's texture, giving it that much sought-after radiance.
But that's not all. The serum boasts a "blur effect" texture. This intriguing feature is infused with mattifying powders and light-enhancing pigments. The idea? To minimize visible pores and provide a finish that's smooth, radiant, and devoid of any shine.
In summary, the Pore Control Serum's claims can be boiled down to three main benefits:
Tightening visible pores.
Smoothing the skin's texture.
Restoring skin radiance.
These are some tall orders! As we continue this review, we'll delve into my personal experience to see how well it met these promises.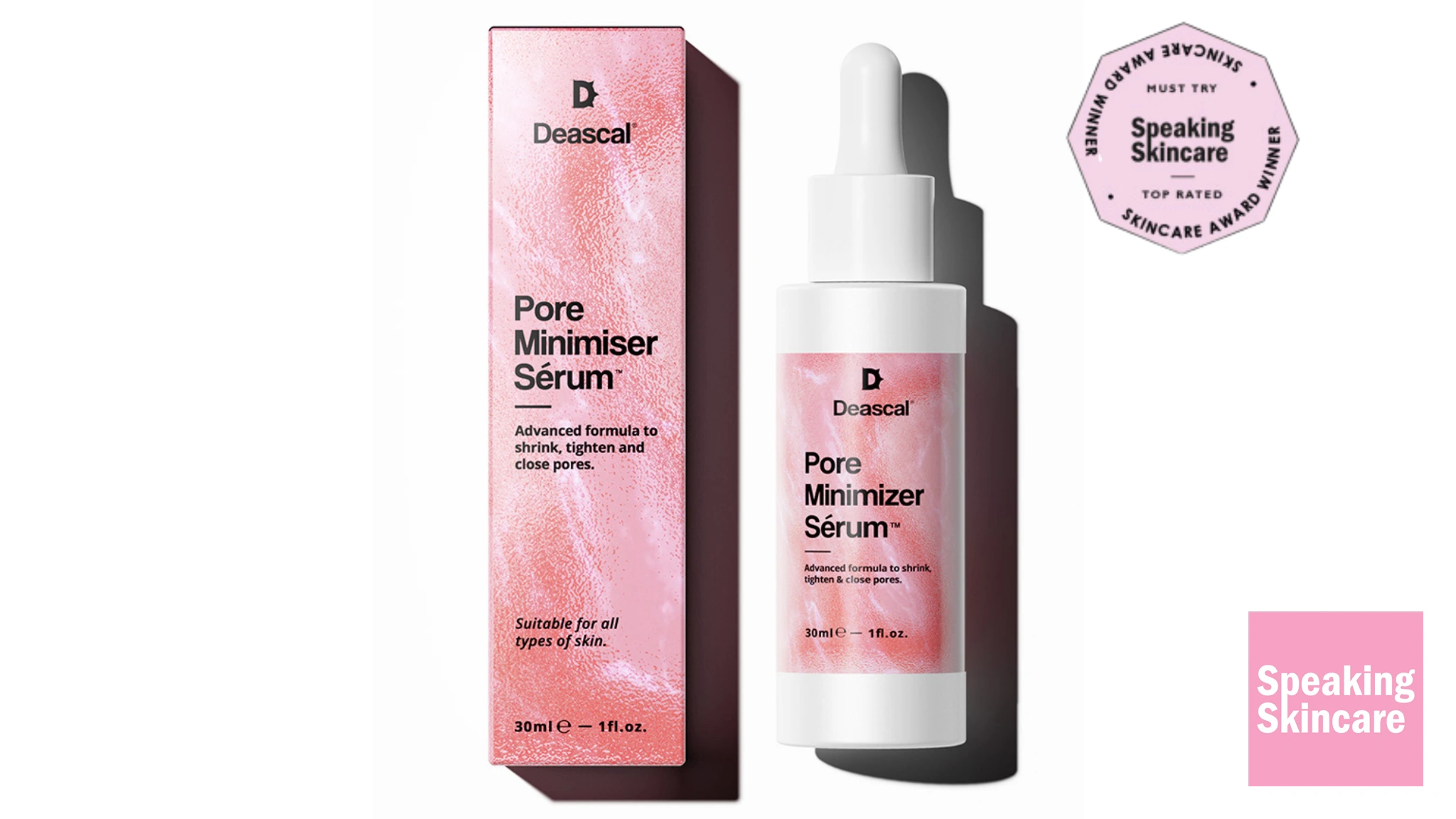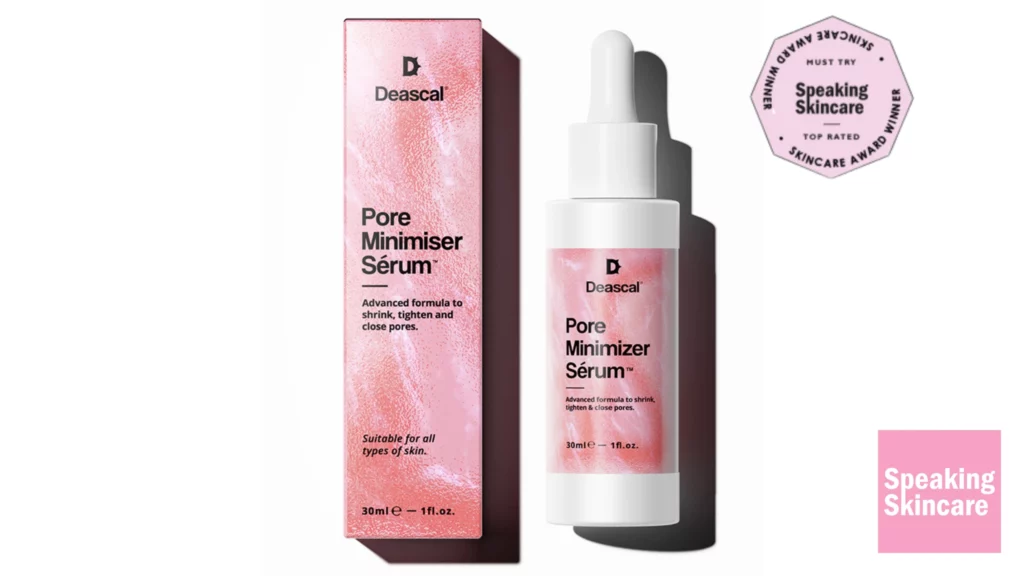 A Month with Clarins' Pore Control Serum: My Personal Journey
Diving into a new skincare product is always a mix of excitement and apprehension for me. When I first got my hands on the Pore Control Serum, its sleek bottle and minimalist design immediately won my aesthetics-loving heart. But as any skincare aficionado knows, it's what's inside that counts.
From the very first application, I noticed the serum had a unique consistency, almost like a light gel. It glided onto my skin effortlessly, and there was an instant smoothing effect, akin to a primer. Now, I've tried my fair share of serums, but this "blur effect" Clarins speaks of? It's genuinely noticeable.
Throughout the first week, as I settled into my morning and evening routines, I appreciated how the serum quickly absorbed without any sticky residue. My makeup sat beautifully on top, and by midday, I didn't have the usual shine in my T-zone. This was a game-changer!
But the real transformation began to unveil around the two-week mark. Mornings in front of the mirror became less about hiding and more about flaunting. My pores, especially around my nose and cheeks, appeared less pronounced. The area which used to be my problem zone looked more refined and less congested.
By week three, I had a couple of friends (shoutout to Maya and Jess!) ask if I'd switched up my skincare routine. The serum wasn't just reducing my pore visibility but also enhancing the overall radiance of my skin. My complexion looked brighter, healthier, and dare I say, more youthful.
As I neared the end of the month, the serum had firmly cemented its place in my skincare routine. There was a day I forgot to apply it, and my skin felt off, almost like missing that first cup of morning coffee. It's fascinating how one product can make such a significant difference.
In conclusion, after a month with Clarins' Pore Control Serum, the benefits were not just noticeable but truly transformative:
Pore Tightening: Check! My skin looked and felt smoother, with reduced pore visibility, especially in my problem areas.
Texture Refining: Double Check! The days of uneven skin texture seemed to be in the rearview mirror.
Radiance Restored: Triple Check! The overall glow and health of my skin were hard to miss.
As with all products, results can vary, but my month with this serum? Absolutely splendid!
Some Minor Cons
Now, as much as I adored my month-long dance with the Pore Control Serum, it wasn't without a few missteps. No product is perfect, and while I had a largely positive experience, there were a couple of nuances worth mentioning.
The Texture on Certain Days: On most days, the serum felt like a dream, absorbing beautifully into my skin. However, on a few particularly humid days, I felt it sat a tad heavier than I'd like. It wasn't necessarily greasy, but there was a slight weight to it. Mind you, this could be due to the combination of the other products in my routine. A lighter moisturizer on humid days might be the trick.
Ingredient Sensitivity: While my skin loved the tamarind pulp acid and its exfoliating properties, I did notice a very faint tingling sensation during the first few applications. A quick glance at the ingredients list revealed glycolic acid, which can sometimes cause a slight tingle on sensitive skin. It wasn't bothersome for me and dissipated quickly, but if you have ultra-sensitive skin, a patch test might be a good idea.
The Price Point: Look, skincare is an investment, and I genuinely believe that good skin health is worth every penny. That said, with a price tag of $50+, it's essential to mention that this serum might be a stretch for some budgets. While I found value in the results, it's always a good idea to weigh the benefits against the cost for your own skincare priorities.
To reiterate, these minor negatives are purely anecdotal from my experience. Everyone's skin is unique, and what might be a slight hiccup for me might be completely unnoticeable to another.
Key Ingredients
To truly understand a skincare product, it's vital to know what's inside. So, I've delved deep into the Pore Control Serum's ingredients to pinpoint a handful of its star components. Here's a closer look at what they are and what they promise to do for your skin:
Glycolic Acid:

What It Does: Glycolic acid is an alpha hydroxy acid (AHA) derived from sugarcane. It's widely hailed for its exfoliating properties.
Benefits for the Skin: By promoting the shedding of dead skin cells, glycolic acid can help reveal a brighter, more radiant complexion. Additionally, it can assist in reducing the appearance of fine lines and improve overall skin texture.

Sodium Hyaluronate:

What It Does: It's the salt form of hyaluronic acid, renowned for its ability to retain significant amounts of water.
Benefits for the Skin: Sodium hyaluronate helps to hydrate the skin deeply, making it appear plumper and more youthful. By drawing moisture into the skin, it can help reduce the appearance of fine lines caused by dehydration.

Vitis Vinifera (Grape) Flower Cell Extract:

What It Does: This extract from grape flower cells is known for its antioxidant properties.
Benefits for the Skin: It protects the skin from harmful free radicals and environmental stressors, which can accelerate the aging process. Furthermore, it can help improve skin elasticity and overall health.

Tamarindus Indica Extract (Tamarind Pulp Acid):

What It Does: Tamarind pulp acid is a natural source of AHAs and offers gentle exfoliation.
Benefits for the Skin: It aids in removing pore-clogging debris, refining the skin's texture, and promoting a smoother, more radiant complexion.

Arbutus Unedo Fruit Extract (Organic Strawberry Tree Fruit Extract):

What It Does: Known for its astringent and mattifying properties.
Benefits for the Skin: It helps to minimize the appearance of enlarged pores and reduces excessive shine, providing a matte, refined finish to the skin.
While this is just a snapshot of the ingredients present in the serum, these key components play a crucial role in delivering the product's claims.
To Wrap It Up: The Pore Control Serum Verdict
After spending a month with Clarins' Pore Control Serum, it's clear to me why this product has created such a buzz in the skincare community. From its ability to significantly reduce the visibility of pores to the radiant boost it lends to the complexion, it truly feels like a little bottle of magic.
Yes, no product is without its nuances, but considering the overwhelmingly positive impact it had on my skin, I'd say the benefits vastly overshadow the few hiccups I encountered.
So, if you're on the hunt for a serum that promises—and delivers—on refining skin texture, reducing pore visibility, and boosting overall radiance, this one's worth considering.
Speaking Skincare's Official Rating: 8.5/10
Feeling tempted? I don't blame you! You can get your hands on the Pore Control Serum on Clarins' official website or hunt it down at AMAZON today!
Treat your skin; you deserve it. Here's to happy, radiant skin days ahead! 💕
–
Hey! Just so you know, this article contains affiliate links that we may make a small commission on. Thanks!