Hey there, friends! Blair Fernandes here from Speaking Skincare. If you've been on the hunt for that magic elixir to give your pores the deep cleanse they so rightfully deserve, you might just be in luck. Recently, I got my hands on the Pore Vac from Zitsticka, a brand that's been creating quite a buzz in the beauty world.
Described as a pore-minimizing serum, this stylish little number promises to dive deep into those pesky pores, vacuuming out all the nasties. And honestly? I was so ready to give my skin that detox.
But does it live up to the hype? Well, keep reading as I share my personal journey with this intriguing product. Let's dive right in!
Overview
Packaged in a stylish, minimalist bottle that's an absolute aesthetic dream for my skincare shelf, the Pore Vac is Zitsticka's answer to everyone's congested skin woes. With 100ML of serum, you're getting a generous amount that should last a good while, even if you're as skincare-obsessed as I am!
But what really caught my eye (apart from that chic bottle design) are the hefty claims this serum makes:
Deep Pore Cleansing: First and foremost, the Pore Vac is all about sinking into those pores. It's designed to draw out the dirt, grime, and all the unwanted guests that make our skin look dull and tired. Honestly, just the thought of a mini vacuum for my face had me intrigued!
Ingredient Powerhouses: With a blend of bentonite and kaolin clays, salicylic acid, and sulfur, this serum is not playing around. These ingredients are known for their deep cleansing properties. They're like the Avengers team for your skin, each bringing its unique strength to combat skin enemies.
Gentle Exfoliation: We all know the importance of a good exfoliation session, right? Well, the Pore Vac claims to exfoliate and polish the skin's surface, ensuring that you're left with skin that's not just clean but also radiant.
Calming and Soothing: Even with all this deep cleansing, Zitsticka promises that their serum will calm and soothe the skin. No redness or irritated skin post-application? Yes, please!
Minimizing Pore Appearance: Enlarged pores can be such a mood dampener. Pore Vac claims to minimize the look of these enlarged pores, making the skin appear smoother and more refined.
Balancing Oily Skin: If you're like me and have an oil rig for a T-zone, this one's a blessing. The serum pledges to balance and mattify oily skin, so you're not left looking like a disco ball by midday.
With claims as impressive as these, my expectations were set pretty high. Let's delve deeper into my experience and see if the Pore Vac managed to tick all these boxes, shall we?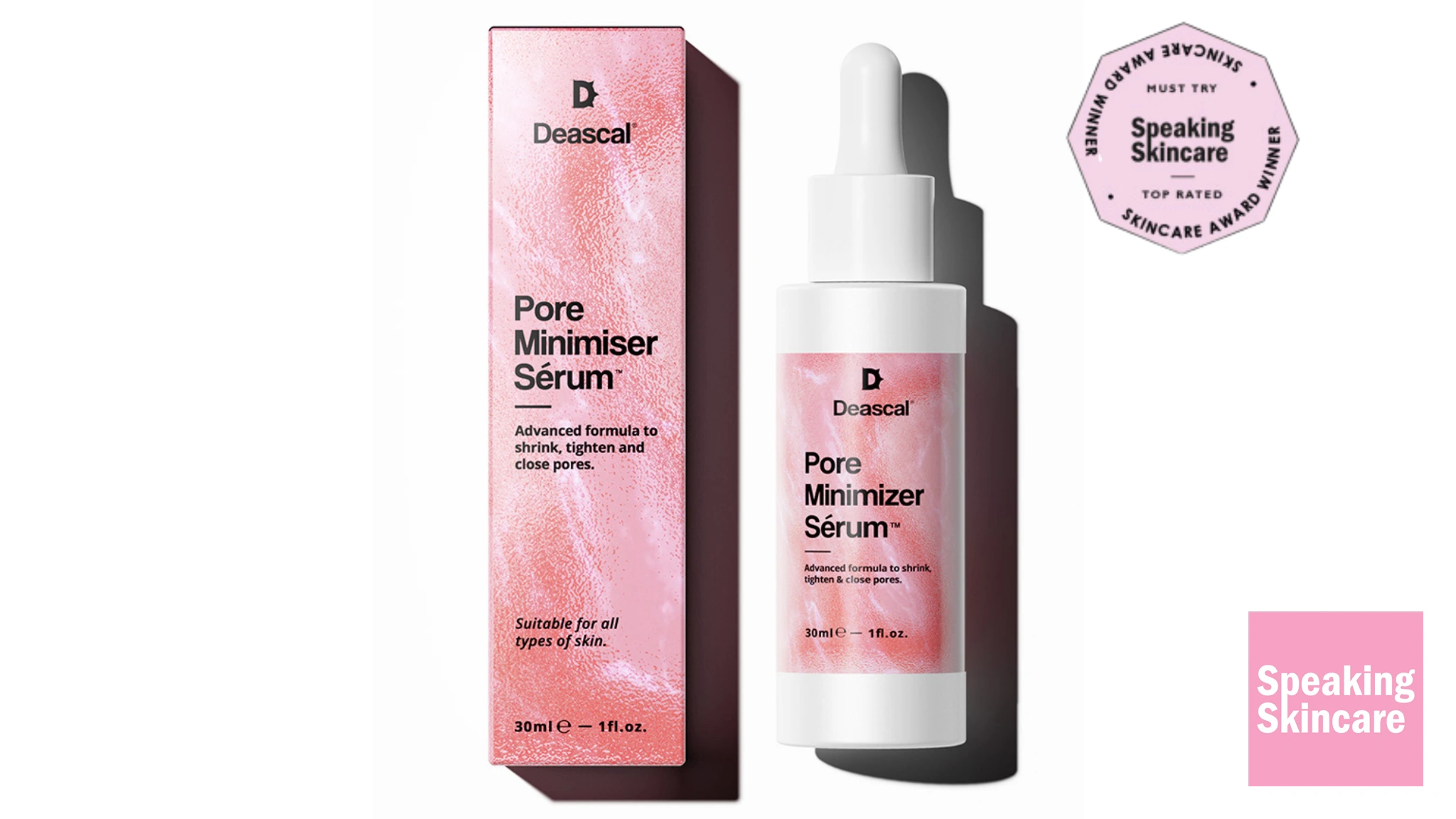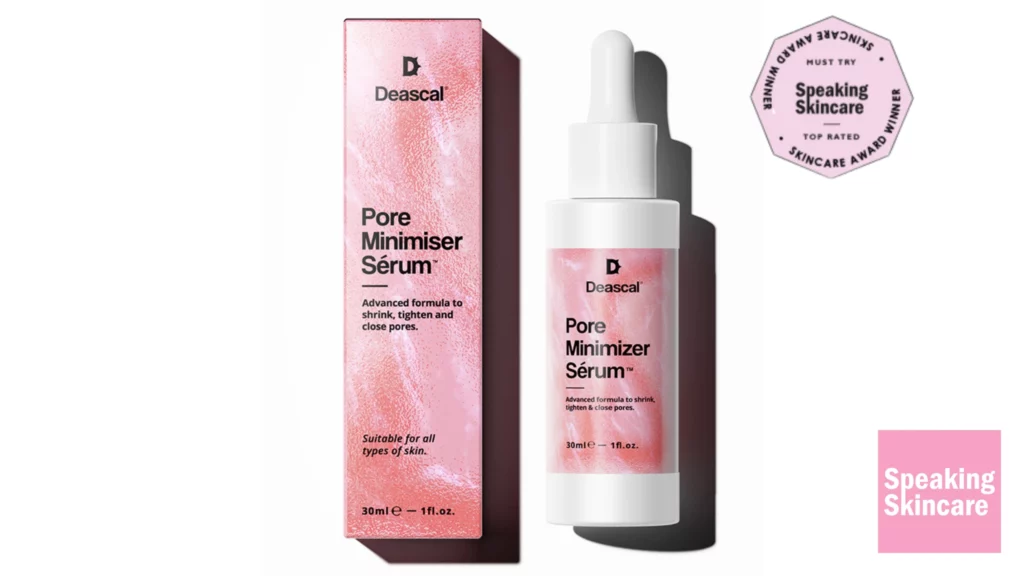 One Month with Pore Vac: My Skin's Little Journey
Let's face it, any skincare product that promises a pore overhaul instantly piques our interest, but I've had my fair share of products that overpromised and under-delivered. So, I went into this one-month trial with a mix of excitement and caution. And let me tell you, the Pore Vac sure did take me on a ride!
Week 1: The first thing I noticed when applying the serum was its texture. Slightly thicker than my usual serums but not unpleasant. It took a bit of massaging to get it absorbed completely, but once it settled, my skin felt as if it had just taken a deep, refreshing breath. After the first week, I couldn't see any drastic changes, but my skin did feel slightly smoother.
Personal Anecdote: I remember heading out for brunch with my girlfriends at the end of the first week, and even though my skin wasn't dramatically different, Sarah did ask if I had done something new. Win!
Week 2: This is where the magic started happening! My T-zone, which usually starts getting oily by noon, was noticeably less shiny. It felt as though the serum was regulating my skin's oil production. And the occasional breakouts that I get around my chin? They seemed to be holding a peace treaty with my skin. A good sign!
Week 3: My pores, especially around the nose and cheek area, looked tighter. They weren't gone, of course, but the appearance had diminished. I also noticed that my skin had a sort of soft glow, like I had just done a mini-facial. The exfoliation properties of the serum were clearly showing their effect.
Personal Anecdote: I was video chatting with my mom, and out of the blue, she said, "Your skin looks good, honey! What have you been doing?" Now, if your mom notices, you know it's real!
Week 4: By the end of the month, I was genuinely impressed. My skin felt balanced, the oiliness was in check, and my pores looked cleaner and smaller. The overall texture of my skin felt refined, and there was a brightness that I hadn't seen in a while.
However, it wasn't all rainbows and butterflies. I did have a couple of concerns. As someone who's into the nitty-gritty of ingredients, I noticed the presence of certain ingredients that may not sit well with super sensitive skin types. Additionally, while the texture of the serum was unique and felt nourishing, it did take a little extra effort to blend in.
But, to wrap up this month-long journey: Was I happy? Absolutely! Would I recommend giving Pore Vac a spin? Most definitely. Remember, every skin type is different, so it's all about finding what works best for you. And for me, Pore Vac was a pleasant surprise in a bottle!
Nothing's Perfect
Now, as much as I've been singing the Pore Vac's praises, no product is absolutely perfect. During my month-long rendezvous with this serum, I did encounter a couple of minor bumps on the road.
The Texture: While the Pore Vac has a unique texture, which felt rich and nourishing, it did mean a little more effort during application. Unlike some serums that glide on effortlessly, this one required a bit more massaging to get fully absorbed. Not a deal-breaker by any means, but if you're someone who's always in a morning rush, it might add an extra minute to your routine.
Price Point: Coming in at $40+, the Pore Vac is definitely an investment. While I genuinely believe in the "you get what you pay for" mantra, especially when it comes to skincare, this might feel a tad steep for some. However, considering the benefits I saw, I'd consider it money well spent. But, it's worth noting if you're on a tighter skincare budget.
Ingredients Watch: While I was all on board with the clay, salicylic acid, and other superstar ingredients, there were a few on the list that gave me pause. For instance, there are certain fragrant ingredients like the Citrus Aurantium Dulcis (Orange) Peel Extract which, while making the product smell divine, might be a tad irritating for those with super sensitive skin. But remember, this is purely anecdotal and what might be a slight concern for me could be absolutely fine for another.
All in all, these are minor quibbles in the grand scheme of things. Every product has its quirks, and these little nuances are what makes our skincare journey so unique.
Key Ingredients Breakdown: The Stars of Pore Vac
When it comes to skincare, I'm a firm believer in understanding the heroes behind the magic. Here's a deep dive into a few of the standout ingredients in Pore Vac and their roles:
Kaolin & Bentonite Clays:

Detoxifiers: These clays are known to absorb excess oil and impurities from the skin, making them excellent for clearing out those pesky clogged pores.
Skin Soothers: Apart from their detoxifying properties, these clays also soothe the skin and help reduce redness, making them great for irritated or inflamed complexions.

Aloe Barbadensis Leaf Juice:

Hydration Hero: Aloe is famed for its hydrating properties, ensuring that even as Pore Vac cleans out the pores, the skin remains supple and moisturized.
Calming Companion: A godsend for sunburns, aloe also helps calm and soothe irritated skin, making it a versatile ingredient that both refreshes and rejuvenates.

Salicylic Acid:

Exfoliation Expert: Salicylic acid is a beta hydroxy acid (BHA) that's renowned for its ability to exfoliate the skin's surface and unclog pores. It's especially beneficial for oily and acne-prone skin types.
Inflammation Inhibitor: Apart from its exfoliating prowess, salicylic acid also has anti-inflammatory properties, helping to calm down blemishes and reduce redness.

Niacinamide:

Complexion Clarifier: Niacinamide, also known as Vitamin B3, helps in visibly minimizing enlarged pores, improving uneven skin tone, and strengthening the skin's surface.
Barrier Builder: This ingredient is also known for its ability to help the skin build keratin, boosting the skin's natural barrier and improving elasticity.

Sulfur:

Acne Adversary: Historically used for various skin conditions, sulfur is particularly known for its acne-fighting abilities. It dries out blemishes and prevents new ones from forming.
Sebum Regulator: Sulfur can help regulate the skin's sebum production, which in turn reduces the oily shine and gives a matte look.
These ingredients are the powerhouses behind the Pore Vac's effectiveness. It's like a dream team, each playing its part in ensuring your skin gets the best treatment possible.
Concluding Thoughts: Pore Vac's Place in My Skincare Arsenal
After spending a month diving deep into Pore Vac's universe, I've come to a few realizations. Skincare isn't just about the promise a product offers; it's about the journey you take with it. And, oh boy, has this been an adventure!
While Pore Vac may have had its minor quirks, it truly delivered on most of its claims. From minimized pores to a smoother complexion, this serum has become a little skincare superstar in my beauty stash. Sure, it might require a tad more massaging during application, and its price point leans towards the premium side. But when you tally up its benefits, it's easy to see why it's earned its spot.
For its powerhouse ingredients, the tangible results, and the overall skin joy it brought me, I'm giving the Pore Vac an 8.5/10. If you're considering dipping your toes into its world, I wholeheartedly say, "Go for it!" Your pores might just thank you for the treat.
And if you're wondering where to snag this gem, you can find Pore Vac over at Zitsticka's official website and right now on AMAZON. Dive in and let your skin experience the magic! 🌟
–
Hey! Just so you know, this article contains affiliate links that we may make a small commission on. Thanks!