I know you've been tirelessly scrolling through countless pages of dark circle eye creams, only to find yourself drowning in options. It's overwhelming, isn't it?
But fear not, because today, I'm pulling you out of that ocean of confusion. I'm about to take you on a deep dive into the Dark Circles & Uplift Eye Treatment, a product that I have been testing and experiencing first-hand.
You see, despite my religious beauty sleep, my under-eye bags have been stubborn. They've been my constant companions, making me look more tired than I actually am. I needed a hero, a product to combat these unsightly shadows under my eyes.
Enter AHAVA's Dark Circles & Uplift Eye Treatment. Being a skincare aficionado, I'm no stranger to AHAVA and its range of highly acclaimed products. I've had some beautiful experiences with their offerings in the past and was eager to see what this eye cream had in store.
I hope this review helps you make an informed decision about whether this product might be the right fit for your skincare regimen. And just a little side note – this isn't a sponsored review. I'm just a skincare enthusiast sharing my honest thoughts.
Here's What You Need To Know About Dark Circles & Uplift Eye Treatment
Dark Circles & Uplift Eye Treatment is designed to give your eyes a more youthful, refreshed appearance by promoting skin elasticity, reducing dark circles, minimizing puffiness, and providing deep hydration. This cream is intended to be applied around the eyes, ideally day and night.
And for my animal-loving friends, rest assured. AHAVA is a cruelty-free brand.
With regular use, a 15ml jar should last you about 2-3 months. This eye cream is suitable for all skin types. However, if you have extremely sensitive skin, you might want to perform a patch test first due to the presence of a few complex ingredients.
AHAVA, the brand behind this eye cream, needs no introduction. It has quite a reputation in the skincare world, and I've had personal recommendations from friends too. What caught my eye (pun intended) about this particular product is the blend of Dead Sea minerals and botanical extracts, but we'll delve deeper into the ingredients shortly.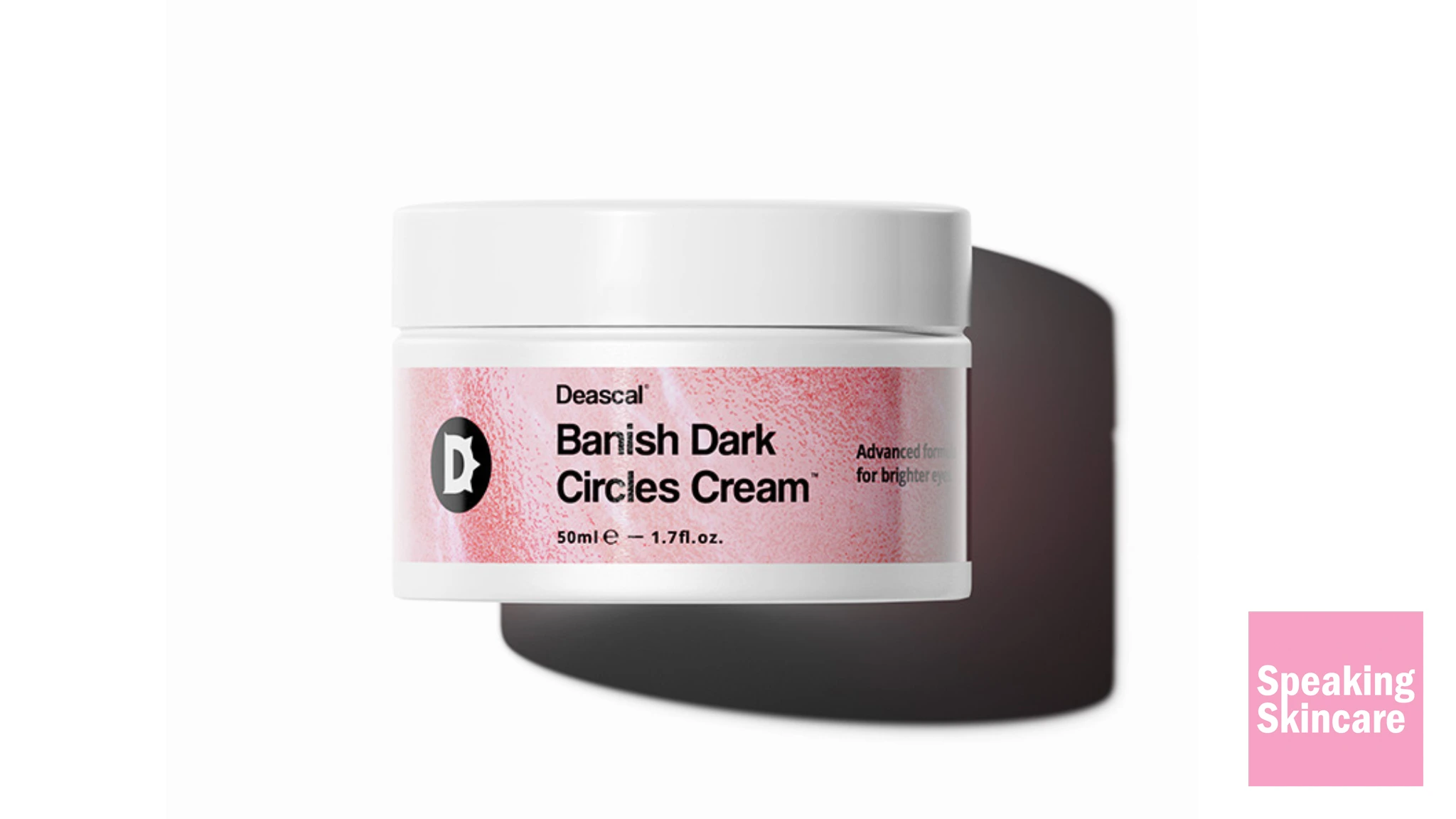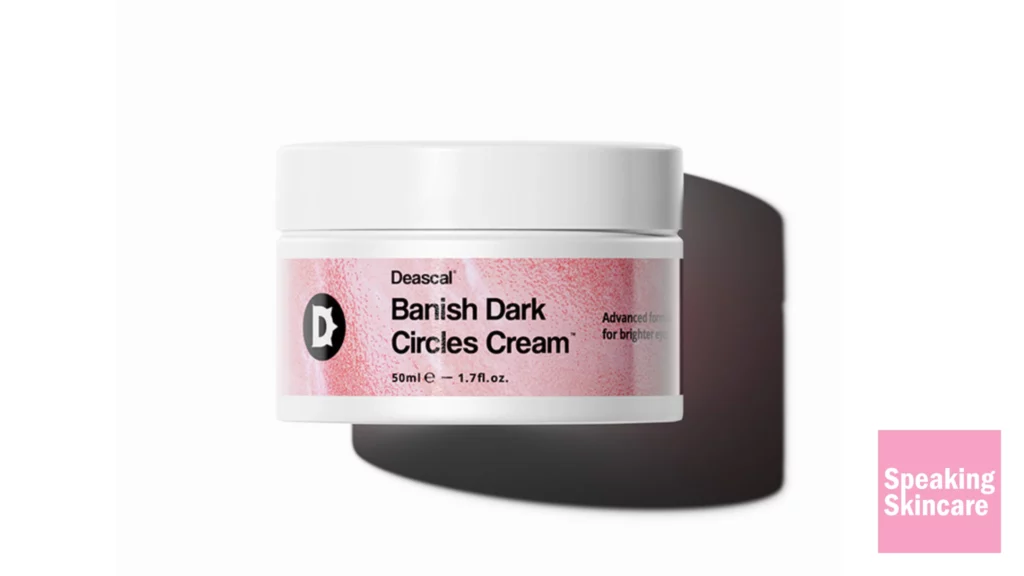 Hands-On! Does The Dark Circles & Uplift Eye Treatment Work?
Eye creams have been an essential part of my skincare journey, and honestly, they're as personal to me as my favorite pair of jeans. Like many of you, I've tried my fair share of eye creams that promised me the moon but underdelivered. So naturally, when I started using AHAVA's Dark Circles & Uplift Eye Treatment, I had a healthy dose of skepticism.
When it comes to my skin, I am as committed as a barista perfecting her latte art. I incorporated the cream into my morning and night routine, applying it gently around my cleansed eye area. The first thing I noticed was the silky texture of the product. It was as if I was spreading a tiny cloud around my eyes. It absorbed seamlessly into my skin, without leaving any greasy residue or film.
By day three, I started to notice some real changes. My under-eye area felt hydrated, like a parched desert after a rainstorm. The puffiness that usually lingers around like an uninvited guest was notably reduced, and my eyes began to lose their tired look. If that's not enough, my dark circles started to lighten too, and the area under my eyes began to reflect a new vitality.
Fast forward to two weeks later, and my excitement was off the charts. The texture of my under-eye skin was remarkably smoother, and those stubborn fine lines started to play hide and seek. I remember one day, after a long night of binge-watching my favorite show, I woke up expecting to see raccoon eyes. But this eye cream stood like a knight in shining armor, keeping my under-eye area looking refreshingly rested.
However, ladies and gentlemen, let's not forget that no skincare product is a magical potion. This eye cream, as impressive as it is, does come with a couple of minor downsides. Firstly, the price point is a little steep. Shelling out about $60 might not be everyone's cup of tea. Secondly, the texture, while wonderfully smooth, felt slightly heavy for my liking. It could potentially be a bit too rich for those with oilier skin types. Lastly, the inclusion of some ingredients may not agree with all skin types. But remember, our skins are as unique as we are, and what might be a hiccup for me might be a home run for you.
Despite these small caveats, my overall experience with AHAVA's Dark Circles & Uplift Eye Treatment was overwhelmingly positive. It made its way into my heart and, more importantly, into my skincare routine.
How I Used Dark Circles & Uplift Eye Treatment
Let me take you on a journey, the one that starts the moment I held the AHAVA's Dark Circles & Uplift Eye Treatment in my hands. Right off the bat, it gave off an aura of quality. It was like I was cradling a tiny, precious potion, just waiting to work its magic on my tired eyes.
Now, imagine receiving this as a birthday or anniversary gift. Wouldn't that be special? The luxurious packaging, the allure of the brand – it's almost like unwrapping a promise of better skin days.
Let's dive right into the moment I first applied this cream. The world seemed to go still for a few moments as I delicately dotted the cream around my eyes. The texture felt as light as a feather and yet held a deep, comforting hydration that my skin immediately drank up. It was like my skin was letting out a sigh of relief.
I prefer to keep my skincare routine lean, not going overboard with the product amount. With AHAVA's eye treatment, a tiny dollop was enough to give my eyes the care they needed. Of course, your preferences may differ, and that's the beauty of skincare – there's room for personalization.
Speaking from years of experience with skincare products, finding the right spot for a new product in your routine is key. With this eye cream, I found it worked best right after cleansing and toning, but before applying any serums or moisturizers. This allowed the cream to penetrate deeply and deliver its potent ingredients right where they were needed. This step felt like a comforting hug for my eyes, a soothing end to my skincare ritual.
Using Dark Circles & Uplift Eye Treatment was like an eye-opening (pun totally intended!) experience. It went beyond just skincare and entered the realm of a self-care ritual, offering me moments of peace in my daily hustle.
Let's Talk About The Ingredients
Ingredients are the backbone of any skincare product. They can either turn a product into a hero or a zero. And in the case of AHAVA's Dark Circles & Uplift Eye Treatment, we have quite a roster of impactful ingredients.
Dead Sea Minerals: Known for their rejuvenating properties, Dead Sea minerals boost skin hydration and enhance skin barrier function. They are a treat for all skin types.
Botanical Extracts: The botanical extracts in this eye cream provide antioxidant benefits, protecting the delicate under-eye skin from environmental damage. They also offer soothing properties, perfect for sensitive or irritated skin.
Peptides: Peptides work wonders in reducing the appearance of fine lines and wrinkles by boosting collagen production in the skin. They're great for mature skin or those aiming for an anti-aging skincare regimen.
Hyaluronic Acid: A renowned skin hydrator, hyaluronic acid attracts moisture to the skin, keeping your under-eye area plump and hydrated. Ideal for all skin types, especially for those with dry skin.
Niacinamide: A form of vitamin B3, niacinamide helps reduce the appearance of dark circles and boosts overall skin health. It's suitable for all skin types and is especially beneficial for those struggling with uneven skin tone.
Vitamin E: Known for its moisturizing and healing benefits, vitamin E helps nourish the skin and protect it from damage caused by free radicals.
I must say, I'm quite impressed with the blend of ingredients in this eye cream. It's not often that you see such a thoughtful, skin-loving mix in one product. With these components, AHAVA's Dark Circles & Uplift Eye Treatment truly stands out.
My Final Thoughts – Would I Recommend It?
The skincare market is brimming with eye creams, and AHAVA's Dark Circles & Uplift Eye Treatment was always on my radar. After using it, I'd give it an impressive 8.5/10.
The high rating is justified by the cream's performance, its well-formulated ingredients, and AHAVA's reputation in the skincare industry. It's one of the better eye creams I've tried, and I enjoyed using it.
I appreciated the positive changes it brought to my under-eye area, and I would recommend it to Speaking Skincare readers.
I loved seeing Dead Sea minerals and peptides in the ingredients list, but remember, skincare is a personal journey. What works for me might not work for you and vice versa.
If you're intrigued by the AHAVA's Dark Circles & Uplift Eye Treatment, you can find it online at the AHAVA website, Sephora, and AMAZON now!
–
Hey! Just so you know, this article contains affiliate links that we may make a small commission on. Thanks!