Have you ever found yourself lost in the maze of dark circle creams on the market? I know I have. Today, we're going to take an in-depth look at one particular product: the Brightening Dark Circle Eye Cream. I'll share with you my personal experiences, thoughts, and even dive into the product's formula.
One problem I've been struggling with lately is stubborn dark circles that no amount of sleep seems to alleviate. This is where the Brightening Dark Circle Eye Cream by Ren Clean Skincare comes into the picture. Being an avid fan of Ren's products and having had mostly positive experiences with their skincare line, I was eager to give this eye cream a try.
I genuinely hope you'll find this review helpful, as it's all about providing you with insights and helping you make an informed decision. And just to keep things interesting, remember that while I love Ren Clean Skincare, they're not paying me to say nice things about them – these are my genuine thoughts!
Here's What You Need To Know About The Brightening Dark Circle Eye Cream
The Brightening Dark Circle Eye Cream is a skincare product specifically designed to combat the appearance of dark circles under the eyes. This eye cream, like all of Ren Clean Skincare's products, is cruelty-free. Based on my usage, I'd say one bottle should last around two months with regular use.
This cream is designed to be used by anyone who wants to improve the appearance of their under-eye area, though individuals with extremely sensitive skin should patch test first due to some active ingredients.
Ren Clean Skincare is a brand that needs no introduction in the beauty community. They've built a solid reputation for delivering quality skincare products. I've been personally recommended Ren's products by several friends in the past.
The Brightening Dark Circle Eye Cream contains a slew of beneficial ingredients, like antioxidant-rich Elderberry Flower Extract and moisture-locking Glycogen. We'll dive deeper into the product's ingredient list in a later section.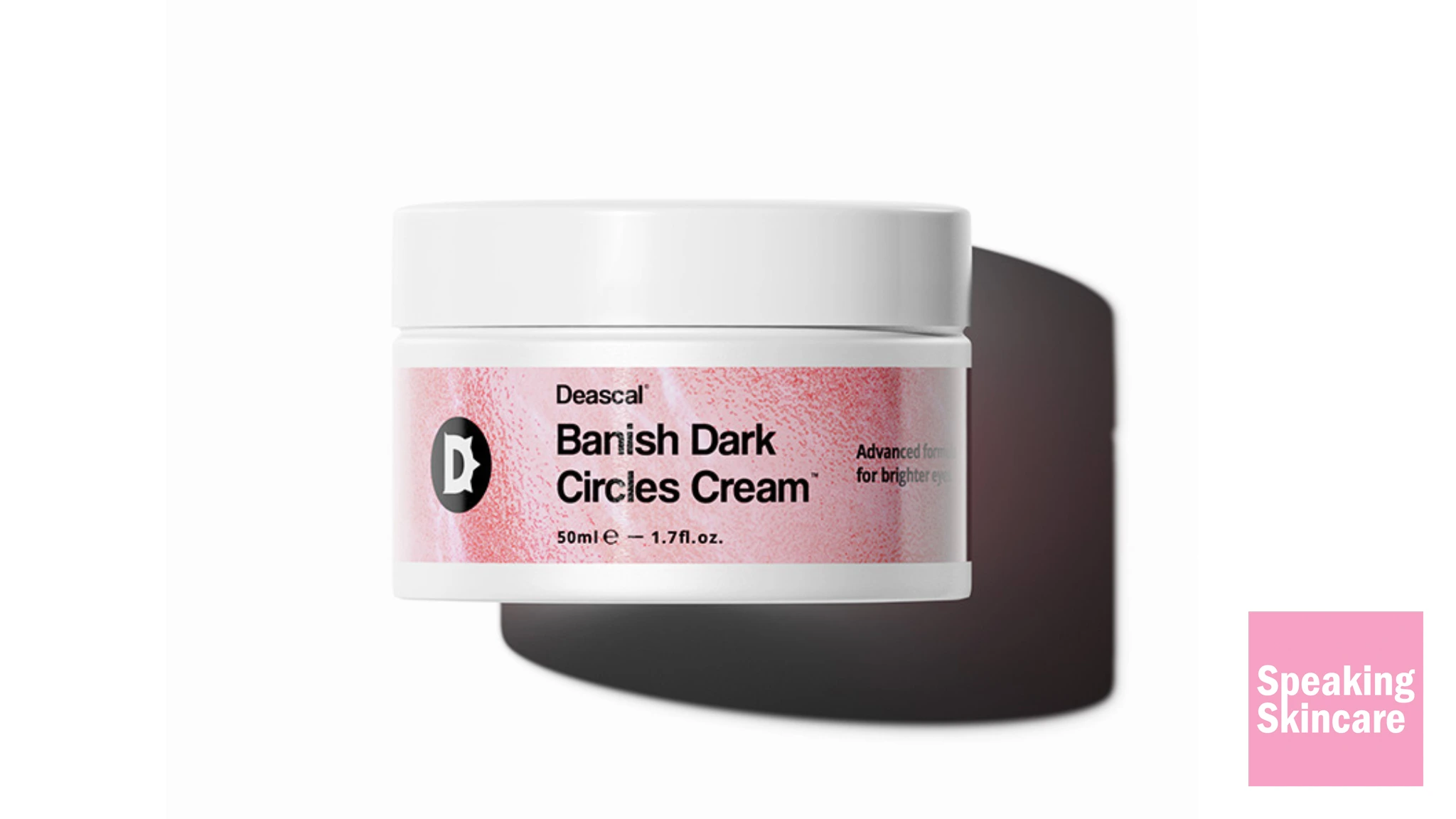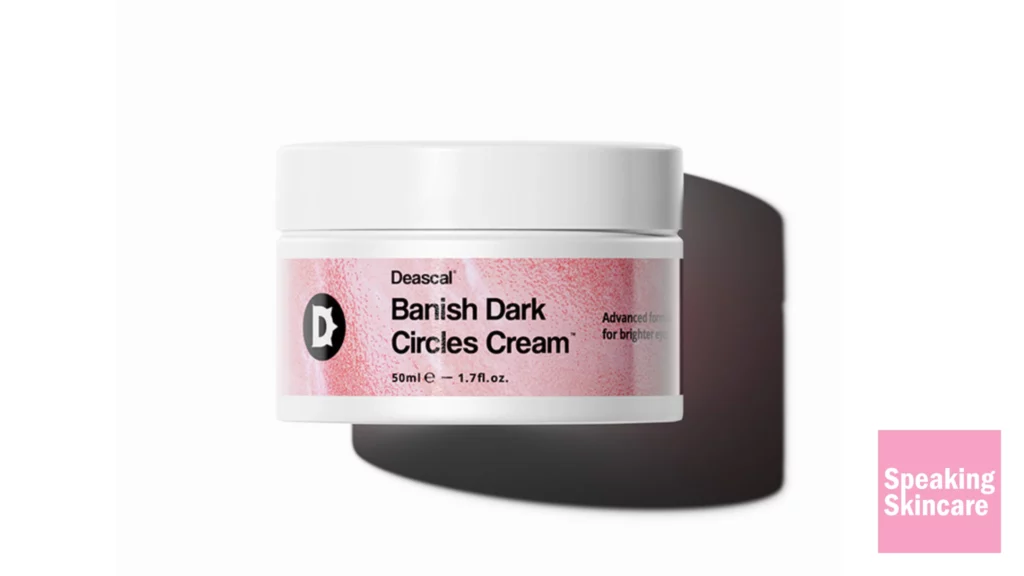 My Hands-On Experience With The Brightening Dark Circle Eye Cream – Did It Work?
When it comes to the efficacy of the Brightening Dark Circle Eye Cream, I was definitely on a bit of a rollercoaster. I've waded through the murky waters of under-eye treatments before, hoping for miracles only to be disappointed, so I had my guard up.
Now, when I first pumped out that dollop of the cream, it felt like a moment of truth. I applied it carefully, dotting it under my eyes, on my eyelids, and extending up to the brow bone, patting it softly until it seeped into my skin. It was a ritual I repeated every morning and night for a month, slipping this routine between my serums and moisturizers.
After just a week, I caught a glimpse of myself in the mirror and had to take a second look. My dark circles, which have been a stubborn part of my face for so long, looked…lighter. Not completely gone, mind you, but definitely less pronounced. It was like my eyes had shrugged off a shadow they had been wearing. It felt a bit like magic, and I was taken aback by the sudden transformation.
And then there was the hydration. Oh, the hydration. My under-eye area felt like it had taken a deep drink of water, and the difference was palpable. My skin felt plumper, a bit more firm, and the tired, sallow look I was so used to seeing every morning was slowly starting to fade. My skin had a newfound brightness that made me feel fresher, even on those early, coffee-less mornings.
What I really loved about this cream was its lightweight texture. Despite being rich, it disappeared into my skin, leaving no greasy traces. I wear makeup most days, and I was thrilled to find that my concealer didn't slide off or cake over this cream – a major win in my book!
However, I wasn't head over heels for everything about this product. The texture, although lightweight, felt slightly clay-like, which was a bit off-putting initially. And then there's the price. At $49 for a 15ml bottle, it made me wince a little. It's not exactly pocket-friendly, and it did make me wonder if I could find a similar product at a more affordable price.
Despite these small issues, when I look at the big picture – the visible improvements in my skin, the hydration, and the overall quality – I was pretty pleased with the Brightening Dark Circle Eye Cream. It didn't entirely erase my dark circles – no product truly can – but it definitely made a notable difference. It felt like my tired eyes had found a new lease on life, and honestly, that's all I could have asked for.
How I Used The Brightening Dark Circle Eye Cream
The Brightening Dark Circle Eye Cream and I went on a journey together, one that turned out to be full of pleasant surprises. The moment I first laid my eyes on it, I was struck by its sleek, minimalist packaging. Holding it in my hands, it felt substantial, luxurious even, echoing the quality I was soon to experience within. If anything, this eye cream screamed "premium", making it a perfect gift for any skincare lover on their special day.
Now, when it came to the actual application, I was all fingers and thumbs at first. There's an art to applying eye cream, I soon realized. The moment I squeezed out that pearl-sized dollop onto my finger, I knew I was about to pamper my skin. It felt as if I was about to apply liquid silk onto my under-eye area. I patted it gently under my eyes, from the inner corner to the outer edges, and up along my brow bone. It glided on like a dream, sinking into my skin almost instantly.
One thing that surprised me was how little I needed. I started off by using too much, a rookie mistake, and soon realized a tiny amount was more than enough to cover the entire eye area. The product felt lavish and it was easy to go overboard. But over time, I adjusted my usage, making the product last much longer than I first anticipated.
In terms of where it fit into my skincare routine, I pondered this quite a bit. I've had my fair share of experience with a whole range of skincare products, and after some trial and error, I found that the eye cream worked best after my serums, but before my moisturizer and sunscreen. It felt just right, allowing the product to fully absorb and work its magic on my skin.
All in all, using the Brightening Dark Circle Eye Cream was a delightful experience. It felt like a treat to my skin, a small act of self-care that made a significant impact. As a staple in my skincare routine, it brought about a much-welcomed transformation.
Let's Talk about the ingredients
Understanding the ingredients of your skincare products is crucial. They are, after all, what determine the product's effectiveness. In this section, we'll analyze the ingredients of the Brightening Dark Circle Eye Cream to help you make an informed decision.
Water: The base of most skincare products. It's primarily used to dissolve other ingredients.
Shea Butter Ethyl Esters: This is an ester of Shea Butter and Ethyl Alcohol. It functions as a skin conditioning agent, providing softening and moisturizing benefits.
Avena Sativa (Oat) Kernel Oil: Known for its antioxidant, emollient, and anti-inflammatory properties. It helps to soothe and moisturize the skin.
Jojoba Esters: They serve as emollients and skin conditioning agents.
Glycogen: Known to be a natural energy source for skin cells. It helps hydrate the skin and improves its ability to retain moisture.
Sodium Hyaluronate: A form of hyaluronic acid that helps retain skin moisture, reducing the appearance of fine lines and wrinkles.
Sambucus Nigra Flower Extract (Elderberry Extract): Rich in antioxidants, this ingredient helps protect the skin from free radicals and environmental stressors.
Looking at the ingredient list, I must say I'm impressed. It contains a great mix of moisturizing, soothing, and antioxidant-rich components, making it a high-quality product in my eyes.
The Verdict
In the vast world of dark circle creams, the Brightening Dark Circle Eye Cream by Ren Clean Skincare is certainly one that stands out. My overall experience was positive, earning it an 8.5 out of 10.
The product's high rating is due to the results it provided, the quality formula, and the good reputation of the Ren Clean Skincare brand.
In my skincare journey, I've tried my fair share of eye creams, and I can confidently say that this product ranks high on my list. I enjoyed using it, appreciated the results, and would recommend it to the readers of Speaking Skincare.
However, it's worth noting that this product won't be replacing my go-to eye cream. This is purely down to personal preference, but I believe you'll love it if you try it.
In terms of ingredients, the inclusion of Elderberry Extract and Sodium Hyaluronate really stands out, given their antioxidant and hydrating properties.
Before you consider using this product, remember to patch test first, especially if you have sensitive skin. And for those curious about where to find this cream, you can purchase it directly from Ren Clean Skincare's website, and on AMAZON now!
–
Hey! Just so you know, this article contains affiliate links that we may make a small commission on. Thanks!