Stumbling upon the perfect dark circle cream feels like finding a needle in a haystack, doesn't it? With endless options out there, it can be overwhelming to figure out which one is 'the one'. Luckily, we're taking the guesswork out today with a deep dive into Derma E's Vitamin C Eye Cream, No Dark Circles Perfecting Cream.
Just like you, I've been on the quest to bid adieu to those under-eye shadows. Dark circles have been my unwelcome companions for far too long. So, when I got my hands on Derma E's Vitamin C Eye Cream, I was hoping for some magic.
Let's talk about Derma E's Vitamin C Eye Cream. Derma E is a brand I've adored and had great experiences with in the past, so my excitement to try this one out was real. I hope my insights will help you navigate your skincare choices better!
And hey, just a fun fact, no one's paying me to say nice things here. I'm here, dishing out the real deal, just for you!
Everything You Need To Know About The Vitamin C Eye Cream
Envision an eye cream that does it all – brightens, rejuvenates, and most importantly, combats dark circles. Enter, Derma E's Vitamin C Eye Cream! Generously apply it to your under-eye area, sit back, and watch the magic unfold. Not to forget, this product is cruelty-free – isn't that fantastic?
A little goes a long way, and regular usage of this 14g tube should last you roughly two months. Suitable for most skin types, but if you have sensitive skin, you might want to do a patch test first.
Ever had friends raving about a skincare brand they swear by? That's how I first heard about Derma E – a brand that has never failed to impress with its impressive lineup of products. The Vitamin C Eye Cream comes with a cocktail of stellar ingredients, including Vitamin C, Turmeric, Mica, and Caffeine. We'll talk more about these ingredients soon!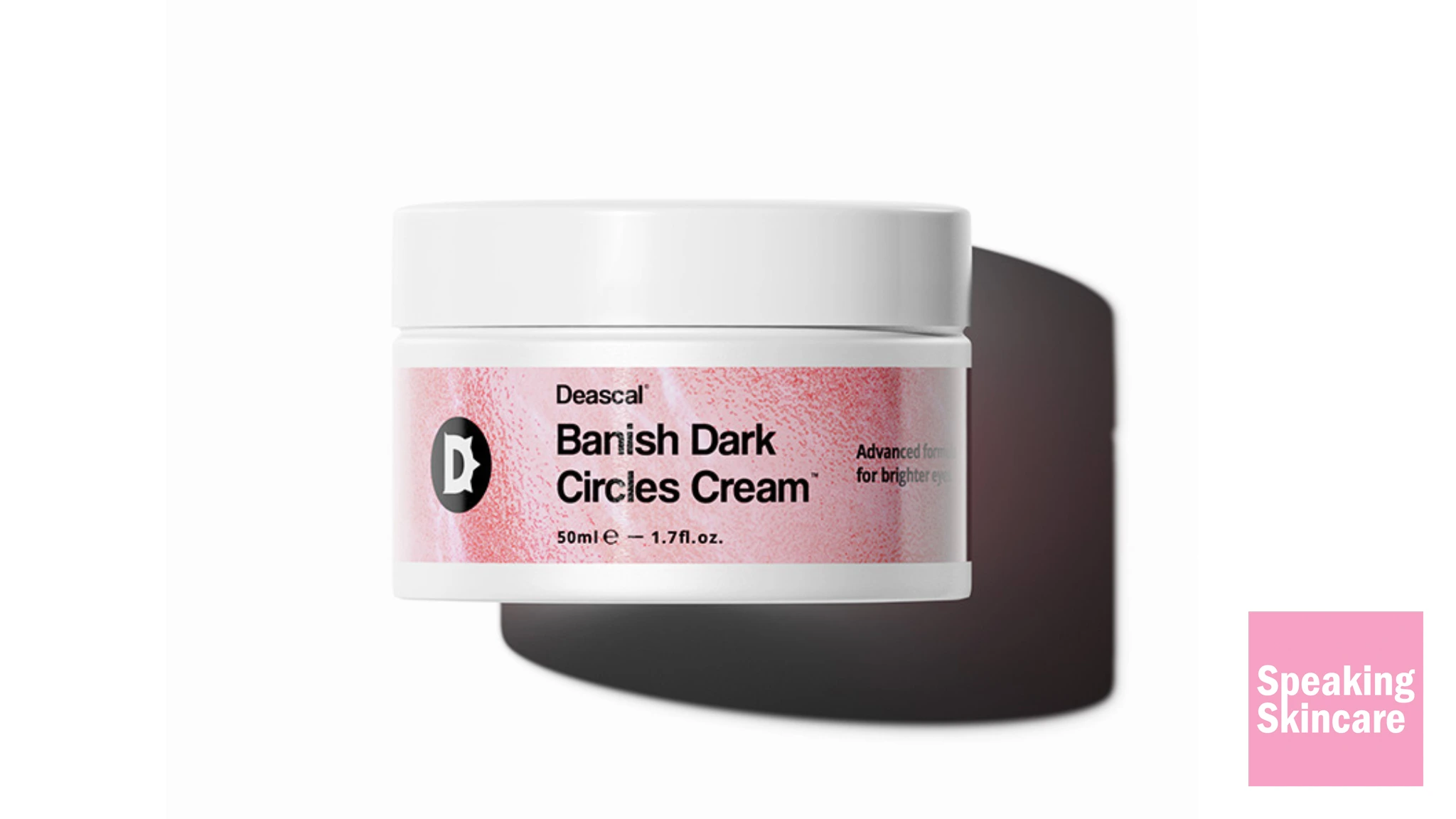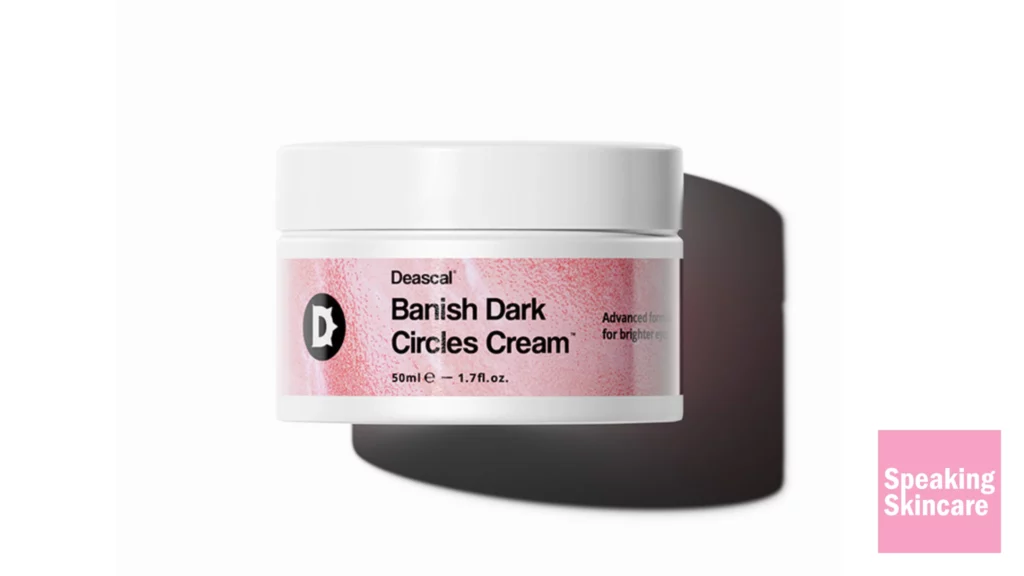 My Hands-On Review – Does The Vitamin C Eye Cream Work?
Has there ever been a moment when you felt let down by an eye cream that promised the moon but didn't quite get out of the Earth's atmosphere? That's a familiar tune to me, too. This is why the anticipation was electric when I unscrewed the cap off Derma E's Vitamin C Eye Cream for the first time. You could say I was mentally crossing all my fingers (and toes!).
My daily ritual for a whole month involved gently dabbing the cream under my eyes, morning and night. It became a moment of self-care that I genuinely looked forward to – just me, my mirror, and this little tube of potential magic.
Oh boy, the results were something to behold! Within the first week itself, I noticed a significant reduction in my dark circles. It felt like a mini morning miracle as I examined my less tired-looking eyes in the mirror. And by the end of the month? Let's just say my under-eye area looked like it had been on a revitalizing vacation! The shadows were fewer, the skin tone more even, and overall, my eyes looked far more rested.
On a personal note, let me share a little anecdote. I remember getting ready for a friend's virtual birthday party after a long day of back-to-back meetings. As I looked in the mirror, I could see the fatigue in my eyes. But guess what? After a quick touch-up and a dab of Derma E's eye cream, I was all bright-eyed, ready to celebrate!
But of course, life and skincare aren't always rainbows and butterflies. There were a couple of bumps along the journey. The consistency of the cream, although nourishing to me, might feel a bit heavy for some. I loved massaging it into my skin, but I can see how some might find it a tad thick.
But weighing it all, the minuses seem rather insignificant in the light of how the product performed. The experience was like being on a rollercoaster ride that leaves you thrilled and yearning for another go. And that's a ride I'd willingly hop onto, again and again!
How I Used The Vitamin C Eye Cream
Now, let me paint you a picture. Imagine holding the sleek tube, feeling its weight in your hand. There's something satisfying about its design – not too gaudy, not too dull, just right. The kind of product that would catch your eye if you were browsing shelves in a skincare store. My initial impression was that this felt like a premium product, one that would make a lovely gift for a friend or loved one.
Here's a little story from my skincare diaries. The first time I applied the cream was on a chilly winter evening, after a long day of work. My under-eye area was crying out for some TLC. The moment the cream made contact with my skin, I felt an immediate sensation of soothing relief. It was akin to treating yourself to a hot cup of cocoa after a day out in the snow.
Now, you might wonder how much to use, right? Well, less is more with this gem. I started with a rice-grain-sized amount for each eye, and it was just right for me. It's so concentrated that a little goes a long way. You could certainly use more or less depending on your preference, but remember, the under-eye area is delicate, so moderation is key.
So where does this eye cream fit into your skincare routine? Well, after my extensive experience with a multitude of skincare products (trust me, I've seen it all!), I'd recommend using this right after your toner and before your moisturizer. This allows the product to fully penetrate the skin and perform its magic without any interruptions.
And let me tell you, it indeed felt like magic. Each application became a cherished ritual, a few quiet moments of self-care in an otherwise busy day. Just a little tube, but oh the wonders it worked!
Ingredients
In skincare, ingredients are king. They are what make or break a product. In this section, we will deep dive into the ingredient list of Derma E's Vitamin C Eye Cream.
Vitamin C: A potent antioxidant that brightens the skin, reduces dark circles, and fights off signs of aging.
Turmeric: Known for its anti-inflammatory properties, it can help reduce puffiness and under-eye bags.
Mica: This gives the product a shimmering finish, offering a brightening effect under the eyes.
Caffeine: It tightens and reduces puffiness, giving your eyes a more awake look.
Derma E seems to have handpicked ingredients that work in synergy for the under-eye area. It's a big thumbs up from me!
My Final Verdict
Having a love for trying out new skincare products, Derma E's Vitamin C Eye Cream was always on my list. And I'm happy to report that it lived up to my expectations.
My final rating? A solid 8.5/10. The formula, the brand's reputation, and the positive results all contribute to this score. From the countless eye creams I've tried, this one stands out, and I thoroughly enjoyed using it. I'm confident that our Speaking Skincare readers would love it too!
While it hasn't ousted my go-to eye cream just yet, this is purely due to my personal preference. The standout ingredients like Vitamin C and Turmeric made me a fan, and if you decide to try it out, don't forget to consider factors like your skin type and preferences.
Ready to give it a go? Find Derma E's Vitamin C Eye Cream on their official website or on AMAZON right now!
–
Hey! Just so you know, this article contains affiliate links that we may make a small commission on. Thanks!