Have you ever found yourself strolling through endless aisles or scrolling down infinite webpages, desperately seeking a remedy for those stubborn dark circles? I know I have. But the sheer number of dark circle creams on the market can be so overwhelming!
Today, I want to introduce you to a particular product that I've had the opportunity to try: the Dark Circle Eye Cream by Vivier. I'll be sharing my honest thoughts, personal experiences, and detailed information about its formula.
You see, I've had these perpetual dark circles under my eyes that no amount of sleep or hydration seemed to alleviate. Enter, Vivier's Dark Circle Eye Cream.
I'm a big fan of Vivier's products. Most of their offerings have graced my vanity at some point, and they have rarely disappointed. I was excited to give their Dark Circle Eye Cream a try. I hope this review will help you navigate the world of dark circle remedies.
And just to clear the air, my friends, this is not a paid or sponsored review. I bought this product with my own hard-earned money and every word you're going to read is straight from my heart. So, buckle up!
Here's What You Need To Know About The Dark Circle Eye Cream
The Dark Circle Eye Cream by Vivier is a delicate eye cream that promises to minimize dark circles, reduce puffiness, and soften the appearance of crow's feet. As the name suggests, it's designed for the sensitive skin around your eyes.
Here's a huge plus for my animal-loving friends: the product is cruelty-free! With regular usage—every morning and night—the 15ml bottle should last around two to three months.
While it's suitable for all skin types, if you have extremely oily skin, you might want to try a lighter eye cream.
Vivier, the brand behind this gem, has been in the skincare industry for quite a while and enjoys a strong reputation.
The Dark Circle Eye Cream boasts of a unique blend of Vitamin K, Shea butter, and other nourishing ingredients. We'll delve into these in more detail later.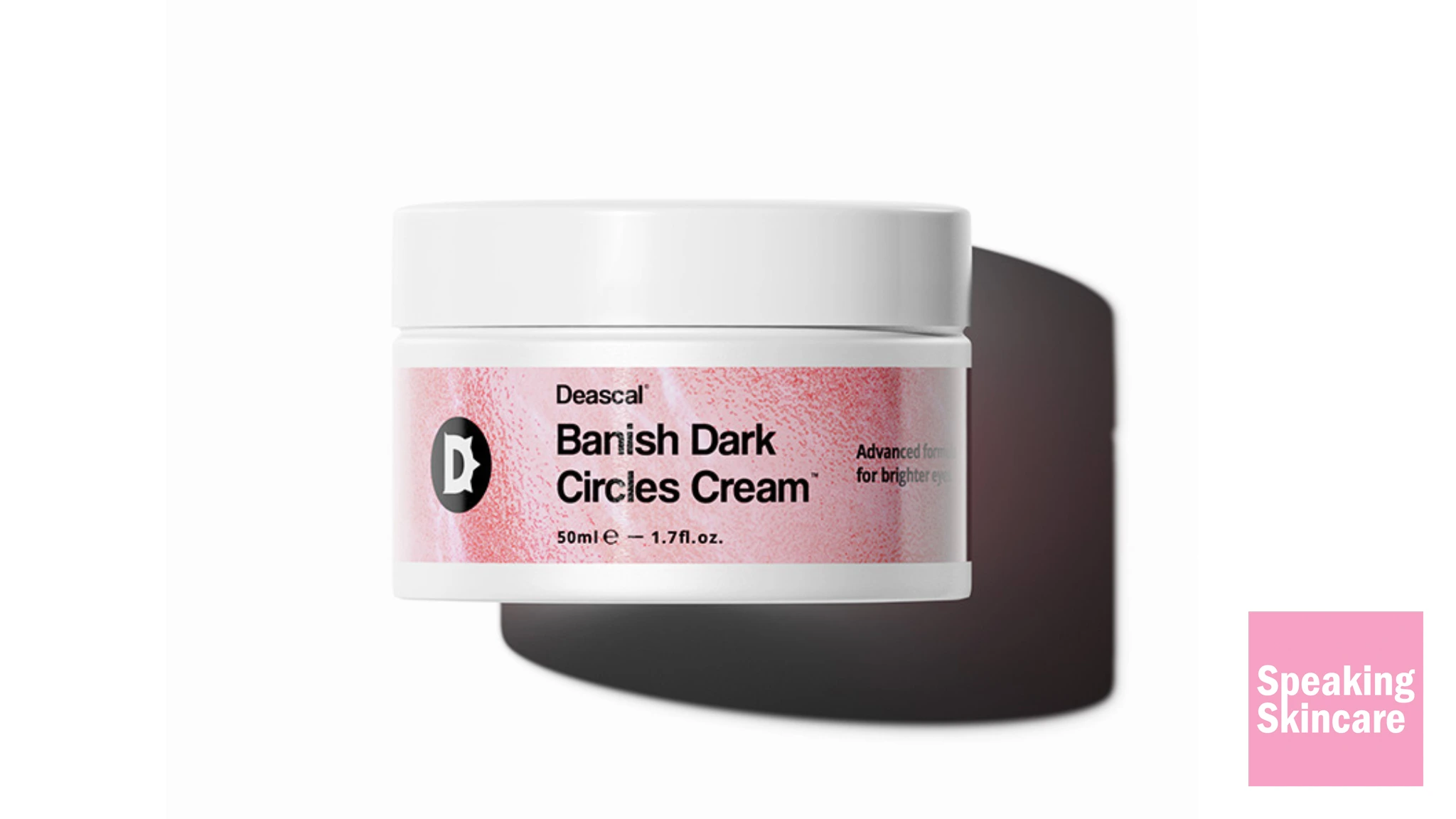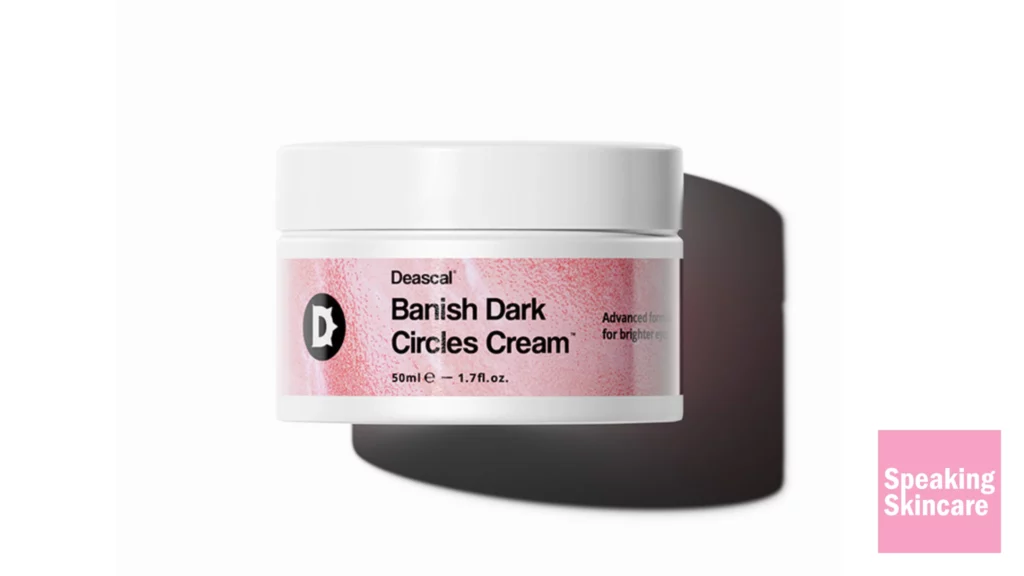 Does The Dark Circle Eye Cream Work? My Hands-On Experience
One thing that I have to confess, my dears, is that my journey with dark circle creams has been a series of highs and lows. From promising tubes that did next to nothing, to gritty serums that felt more like a punishment than pampering, I've seen it all. With this background, you can only imagine how my curiosity was piqued by the Vivier Dark Circle Eye Cream.
My beauty ritual with this cream spanned over a month, and I must tell you, it felt like a little spa getaway every morning and evening. After cleansing and toning my skin, I would dab just a tiny amount of the cream around my eyes using my ring finger, like touching a feather to my skin. It's important to note that a little goes a long way with this product. The texture was velvety smooth, absorbing seamlessly into my skin without any sticky residue. And let me just say, I savored every second of that little ritual.
Now, the first thing that really caught my attention was how instantly hydrating it felt. It was like my under-eye area had taken a long, refreshing drink. It felt nourished, revitalized and looked noticeably brighter. And that, my friends, was just the beginning.
Over the next couple of weeks, I started seeing a reduction in my dark circles. I'm not talking magic-wand-disappear-into-thin-air kind of situation, but a gradual lightening that felt oh so satisfying. The cream did a commendable job at reducing puffiness too. I could see a noticeable change even on days when I had a late night or had to pull an all-nighter for work. Plus, those pesky little crow's feet? They seemed a bit less noticeable, a bit softer, a bit smoother.
However, my glowing review comes with a small sprinkling of not-so-sweet points. The price, I must admit, did make me gulp a bit. For those of us on a tight budget, it could feel like a significant splurge at $98. Also, while I personally loved the creamy, luxurious texture, it may feel a bit too heavy for those with oily skin. Moreover, I would have loved it if it came without some of the parabens listed in the ingredients. It's a personal preference and some users may not be as bothered by it.
But let's face it, as far as skincare goes, there's no such thing as one-size-fits-all. And when it comes to the Vivier Dark Circle Eye Cream, I've truly had a delightful experience. The benefits far outweighed the minor inconveniences for me. The glow, the hydration, the visible improvements, they were all too tangible to be ignored. And I have to say, I was thoroughly impressed.
How I Used The Dark Circle Eye Cream
Having the Dark Circle Eye Cream in my hands felt like holding a tiny vial of luxury. The container was sleek, oozing an aura of sophistication. With just a single touch, I could tell that this was a high-quality product. The feel of the bottle alone made it feel gift-worthy, perfect for a birthday or anniversary present.
And oh, the joy of unscrewing the cap for the first time! The cream looked soft and rich, inviting me to indulge in its smooth texture. The first time I applied it, it felt cool and refreshing against my skin, a feeling I eagerly looked forward to each time I reached for it.
The application itself was a gentle, nurturing process. I preferred using a modest amount each time, just a pearl-sized drop. The cream glided effortlessly across my skin, melting into it like a whisper. I found that the less I used, the more easily it absorbed, leaving no trace of stickiness or greasiness.
Having experimented with various products and order of application over the years, I can confidently recommend that this cream be applied post-cleansing and toning, but before moisturizing. It allowed the active ingredients to penetrate deep into the skin and the moisturizer could then seal in all the goodness.
The highlight of my day was the calm moment in the evening when I would stand in front of my mirror, take a deep breath and gently pat the cream around my eyes. It was as if the day's stress melted away with each application.
Just as much as I was enamored by the cream itself, I also had my eyes on the future, excited to wake up to brighter, softer skin. And honestly, I was rarely disappointed. The cream showed its magic each day, each night, making me fall in love with it a bit more.
Remember, this is a personal preference. It's your skin, your routine. Feel free to adjust the quantity and order of application to best suit your needs. But one thing I can promise, this cream is sure to add a touch of luxury and efficacy to your skincare regimen.
Let's Talk about the Ingredients
Understanding the ingredients in your skincare products is paramount to making the best decisions for your skin. Here's where we dissect the formula of Vivier's Dark Circle Eye Cream.
Vitamin K: An underrated skincare superstar, Vitamin K is known for its ability to strengthen capillaries and reduce the appearance of dark circles. Its role in blood clotting can help prevent the pooling of blood under the eyes, a major cause of under-eye shadows. It is generally well-tolerated and suitable for all skin types.
Shea Butter: Shea Butter is an excellent skin moisturizer, known to mimic the oil content of the skin and thus help restore the skin's natural barrier. Extracted from the nuts of the Shea tree, it has anti-inflammatory properties, helping to soothe the skin and reduce puffiness. Shea Butter is especially beneficial for dry and sensitive skin types.
Jojoba Seed Oil: Jojoba Oil is a hydrating ingredient that closely resembles the sebum our skin naturally produces, making it an excellent moisturizer that doesn't feel heavy or greasy. It also has anti-inflammatory properties, making it great for reducing redness and puffiness under the eyes. It's suitable for all skin types, even for those with oily skin, as it can help regulate oil production.
Hyaluronic Acid: Hyaluronic Acid is a hydration powerhouse. It can hold up to 1000 times its weight in water, making it an excellent ingredient for hydrating the skin and filling in fine lines. Plus, it's good for all skin types.
Peptides: These small chains of amino acids are the building blocks of proteins such as collagen and elastin, which give the skin its firmness and elasticity. Peptides in skincare products can help rejuvenate the skin, reducing the appearance of lines and wrinkles.
Caffeine: Caffeine is an excellent vasoconstrictor, meaning it can tighten and constrict blood vessels, thereby reducing the appearance of dark circles and puffiness under the eyes. It's also loaded with antioxidants that can protect the skin from free radical damage.
Despite a few potential irritants for sensitive skin types, the overall formula of Vivier's Dark Circle Eye Cream is impressive. The blend of high-quality and effective ingredients in this product is sure to give you a bang for your buck.
My Final Thoughts – Would I Recommend It?
There are so many dark circle creams out there, but Vivier's Dark Circle Eye Cream was one I was particularly eager to try. I would rate it an 8.5/10. The high rating is primarily due to the visible results, the good formula, and Vivier's well-established reputation.
While it won't replace my all-time favorite eye cream, I would recommend the Dark Circle Eye Cream for those grappling with dark circles and puffiness. However, due to its richness, it might not suit everyone, especially those with extremely oily skin.
The product's standout ingredients like Vitamin K and Shea Butter really enhance its appeal. But remember, everyone's skin is different. So, it's important to patch test before incorporating it into your routine.
You can purchase Vivier's Dark Circle Eye Cream on their official website or select skincare retailers.