Ever been on a mission to find the perfect dark circle eye cream, only to find yourself paralyzed by endless choice? Me too. So, in today's review, we're diving deep into the Amber Dark Circle Eye Cream from LIONESSE. I'll be sharing my personal experiences and thoughts after having used it, providing you an inside scoop into its formula, and hopefully aiding your decision-making process.
Now, if you're like me, you might be well acquainted with those pesky dark circles and puffiness that just don't seem to go away, no matter how much beauty sleep you get. Enter the Amber Dark Circle Eye Cream. This product from LIONESSE, a brand that I've come to adore for their reliable and effective skincare solutions, claims to combat these exact problems. Being quite familiar with their products and mostly pleased with the outcomes, I was excited to try this one out.
Fingers crossed, you find my review helpful in your quest for brighter, well-rested eyes. And just a friendly reminder, I'm not getting paid or sponsored for this review. This is just me, a skincare enthusiast like you, sharing my genuine thoughts about a product I've tried. Now, let's get into it!
Everything You Should Know About The Amber Dark Circle Eye Cream
The Amber Dark Circle Eye Cream from LIONESSE is designed to tackle dark circles and puffiness under the eyes. It's meant to be used as a part of your daily skincare regimen, preferably after cleansing your face. The brand assures that the product is cruelty-free, adding another feather to its cap.
With regular usage (once a day), the 30g jar should last you around 2 to 3 months, depending on the amount you use each time. The product is generally suitable for all skin types, although those with sensitive skin might need to be a little cautious due to certain ingredients.
LIONESSE is a brand that's not new to me. They're known for their high-quality skincare products and have earned a solid reputation over the years. I've been recommended their products by friends on several occasions and have had mostly positive experiences with them.
The Amber Dark Circle Eye Cream contains a range of active ingredients, including Vitamin A, Vitamin E, and Caffeine. We'll be diving into the detailed ingredient list later on, so stay tuned for that.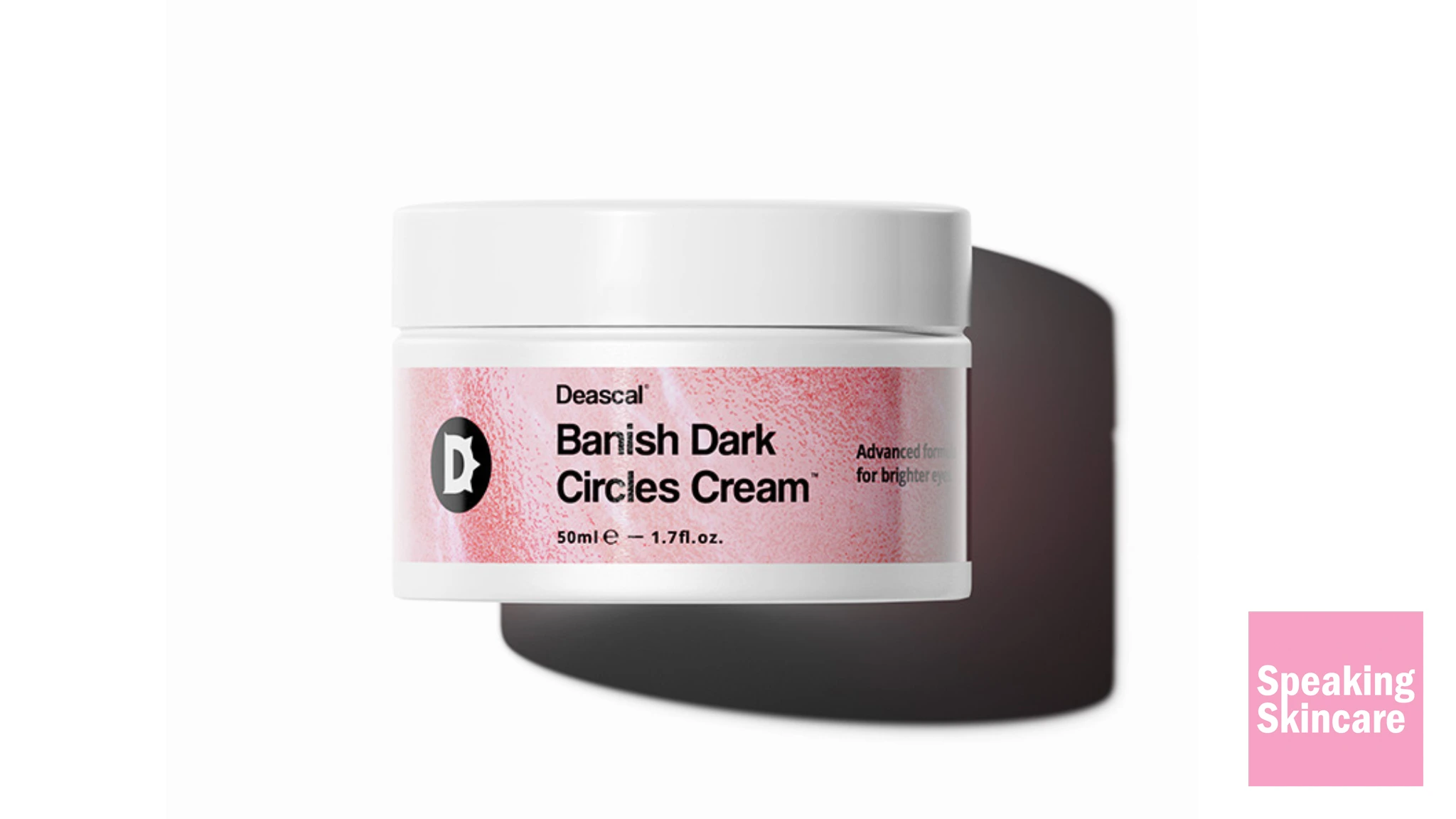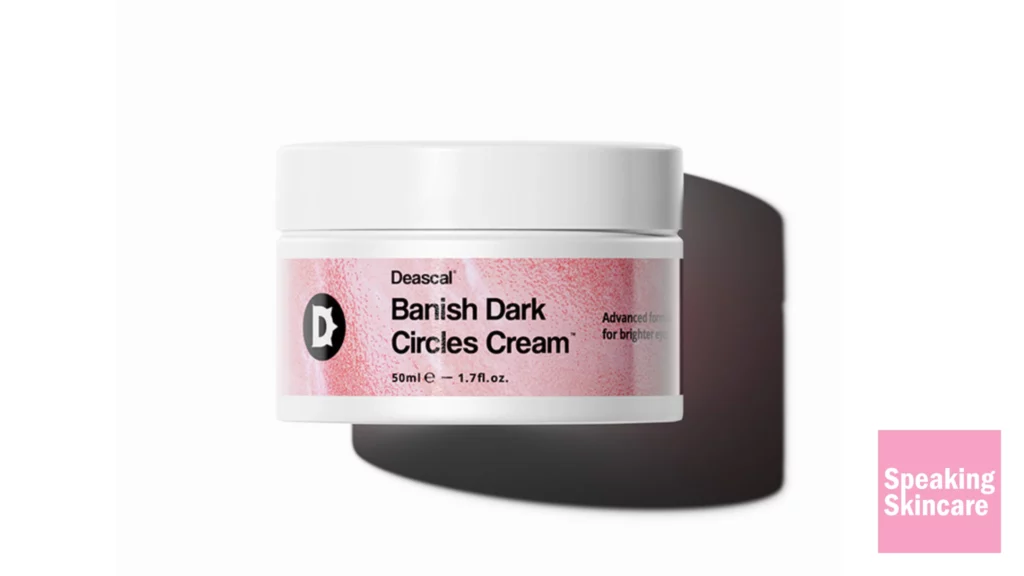 Does The Amber Dark Circle Eye Cream Work? My Review
For several weeks, I diligently applied this eye cream as a part of my nightly skincare ritual. I would scoop a little amount of the cream with the back of my clean fingernail (I recommend doing this to keep the remaining product bacteria-free), warming it up between my fingers and patting it gently under my eyes.
After the first few uses, I woke up to my under-eye area feeling smoother and incredibly hydrated. It was a subtle but noticeable improvement. And guess what? The positive changes didn't stop there. Over the next few weeks, I began to notice that my dark circles started to look less prominent. I usually have a bit of puffiness under my eyes in the morning (thanks, late-night Netflix binges!), but after using the Amber Dark Circle Eye Cream consistently, my under-eye area looked much more refreshed and well-rested when I woke up.
Now, I wouldn't usually get this excited about an eye cream, but on the days when my sleep was a bit compromised (ahem, late work nights), I found that this cream worked like a charm to make me look like I got a full eight hours. I'm sure my Zoom colleagues appreciated it!
Okay, let's have a real chat for a moment. While this eye cream definitely packs a punch, it doesn't mean it's an all-curing magic potion. The consistency was a bit thicker than what I'm used to, which required a little more blending than usual. However, once absorbed, it did not feel heavy or greasy.
Another point to note, the price tag. At $500, it's undeniably a hefty investment. This cream would probably be a luxurious treat rather than a daily staple for some of us. This product has clearly been designed with luxury in mind, and will certainly attract a very specific clientele.
But all in all, I had a wonderful experience with the Amber Dark Circle Eye Cream. I saw noticeable improvements in my under-eye area, and I truly enjoyed using this product in my skincare routine. The minor hurdles weren't deal breakers for me, and I believe the benefits I received truly made up for them.
How I Used The Amber Dark Circle Eye Cream
When the Amber Dark Circle Eye Cream arrived on my doorstep, I was instantly drawn to its rose gold glass jar. It felt luxurious and high-end, like an elegant piece of jewelry waiting to grace my vanity. The clay-colored serum inside spoke volumes about the thoughtfulness that went into its packaging. Honestly, it's so visually appealing that I'd totally give it as a special birthday or anniversary gift.
So, here's how my journey with the cream began. After my regular evening cleanse, I would gently pat my face dry and open this chic jar. The cream itself felt incredibly rich and creamy on my fingers, a bit heavier than the eye creams I've used in the past. Despite its weight, it didn't drag or pull on my skin. Instead, it smoothly glided onto my under-eye area. I used a pea-sized amount, just enough to delicately cover the target area without going overboard.
Where did it fit in my skincare routine? Well, post-cleansing, I would first apply my serum, followed by the Amber Dark Circle Eye Cream, and finally my night cream. The reason behind this? I've learned over time that the under-eye area has the thinnest skin on the face and should be treated with care. Applying the eye cream before heavier products ensures it penetrates the skin effectively, letting those active ingredients do their magic.
Each night, the application ritual became something I looked forward to. The moment when the product touched my skin felt soothing and comforting, like a mini spa moment for me. In the hustle and bustle of my day, using the Amber Dark Circle Eye Cream was a small, treasured act of self-care that I cherished. It was a subtle reminder that amidst the busyness, there's always room to take care of ourselves and revel in those little moments of luxury.
Ingredients Overview
Let's dive deeper into the ingredients found within the Amber Dark Circle Eye Cream from LIONESSE.
Vitamin A (Retinyl Palmitate): Retinyl Palmitate is a derivative of Vitamin A, a key ingredient in many skincare products. Its main function is to boost the skin's collagen production, reducing the appearance of fine lines and wrinkles. It also promotes healthy skin cell turnover, which can help to fade dark circles and even out skin tone. However, it's important to note that products containing Vitamin A should be used carefully, as they can increase the skin's sensitivity to sunlight.
Vitamin E (Tocopheryl Acetate): Known as a powerful antioxidant, Vitamin E helps to protect the skin from damage caused by free radicals. It also has moisturizing and healing properties, making it excellent for improving skin texture and hydration. It's generally suitable for all skin types.
Caffeine: Caffeine is commonly used in eye creams for its ability to constrict blood vessels, thereby reducing puffiness and the appearance of dark circles. It also has anti-inflammatory properties that can help to soothe the skin. However, those with sensitive skin may want to use products with caffeine sparingly, as it can potentially cause irritation.
Shea Butter: Shea butter is known for its deep moisturizing properties. It's also packed with vitamins and fatty acids that help to nourish the skin, making it softer and smoother. It's generally suitable for all skin types.
Hyaluronic Acid: This ingredient is a hydration powerhouse. It can hold up to 1000 times its weight in water, making it excellent for plumping up the skin, reducing the appearance of fine lines, and providing long-lasting hydration. It's well-tolerated by most skin types, including sensitive skin.
After dissecting the ingredients, it's clear that the Amber Dark Circle Eye Cream is formulated with a powerful blend of ingredients that aim to target dark circles, puffiness, and other signs of aging. I appreciate the inclusion of these high-quality ingredients and I believe they contribute to the overall effectiveness of the product.
Final Thoughts
The market is saturated with a myriad of eye creams, but the Amber Dark Circle Eye Cream had always piqued my interest. Given my experience, I would rate it an 8 out of 10. The high rating is well justified by the product's effectiveness, LIONESSE's reputation, and the premium ingredients in the formula.
I've tried many products over the years, and I can confidently say that this eye cream stands out as one of the better ones in the market. I enjoyed using it, appreciated the results, and would recommend it to Speaking Skincare readers. While it won't be replacing my go-to eye cream (mainly due to my personal preference), I believe many of you would love this product.
The inclusion of ingredients like Vitamin E and Caffeine definitely caught my attention, and they played a key role in delivering noticeable results. However, please remember to do a patch test, especially if you have sensitive skin, before incorporating it into your skincare routine.
However, the extremely high price of $500 is enough to give you a heart attack.  It's a shame that most people will be completely priced out of this product, and will never be able to experience it for themselves.
The Amber Dark Circle Eye Cream is available for purchase on LIONESSE's official website and several other online retailers.