As a skincare enthusiast, I bet you've been there, just like me – lost in a sea of Dark Circle Creams, each promising the world but often leaving you disappointed. But don't you worry, I'm here to help you navigate these murky waters!
Today, we're going on a deep dive into Bright Eyes by Goldfaden MD. I've been personally using this product, and I'm excited to share my experiences, from the application process to the ingredient breakdown.
As someone who has been battling stubborn under-eye darkness and puffiness, Bright Eyes has been a game-changer for me. This is a product from Goldfaden MD, a brand I've always admired. Most of their products have worked wonders for me in the past, and I was thrilled to try this one out.
I hope you find this review helpful in your skincare journey. And just a disclaimer before we dive in: this isn't a sponsored review. These are my genuine opinions, and Goldfaden MD didn't slip me a shiny dime for saying nice things!
Here's What You Need To Know About Bright Eyes
Bright Eyes is a Dark Circle Cream designed to tackle under-eye darkness, puffiness, and fine lines. The product is meant for use in the sensitive under-eye area. I can't stress enough how thrilled I am that Goldfaden MD keeps their products cruelty-free.
Based on my usage, a 15ml jar lasts about two months if used morning and night. Bright Eyes is suitable for most skin types, but as with all skincare products, those with sensitive skin should perform a patch test before fully incorporating it into their routine.
Goldfaden MD is a popular skincare brand with a stellar reputation. I'd heard about them from several friends before I had the chance to try their products.
Bright Eyes contains a variety of active ingredients like Jojoba Seed Oil, Sodium Hyaluronate, and Apricot Kernel Oil that provide immense skin benefits, but we'll delve deeper into these later in the review.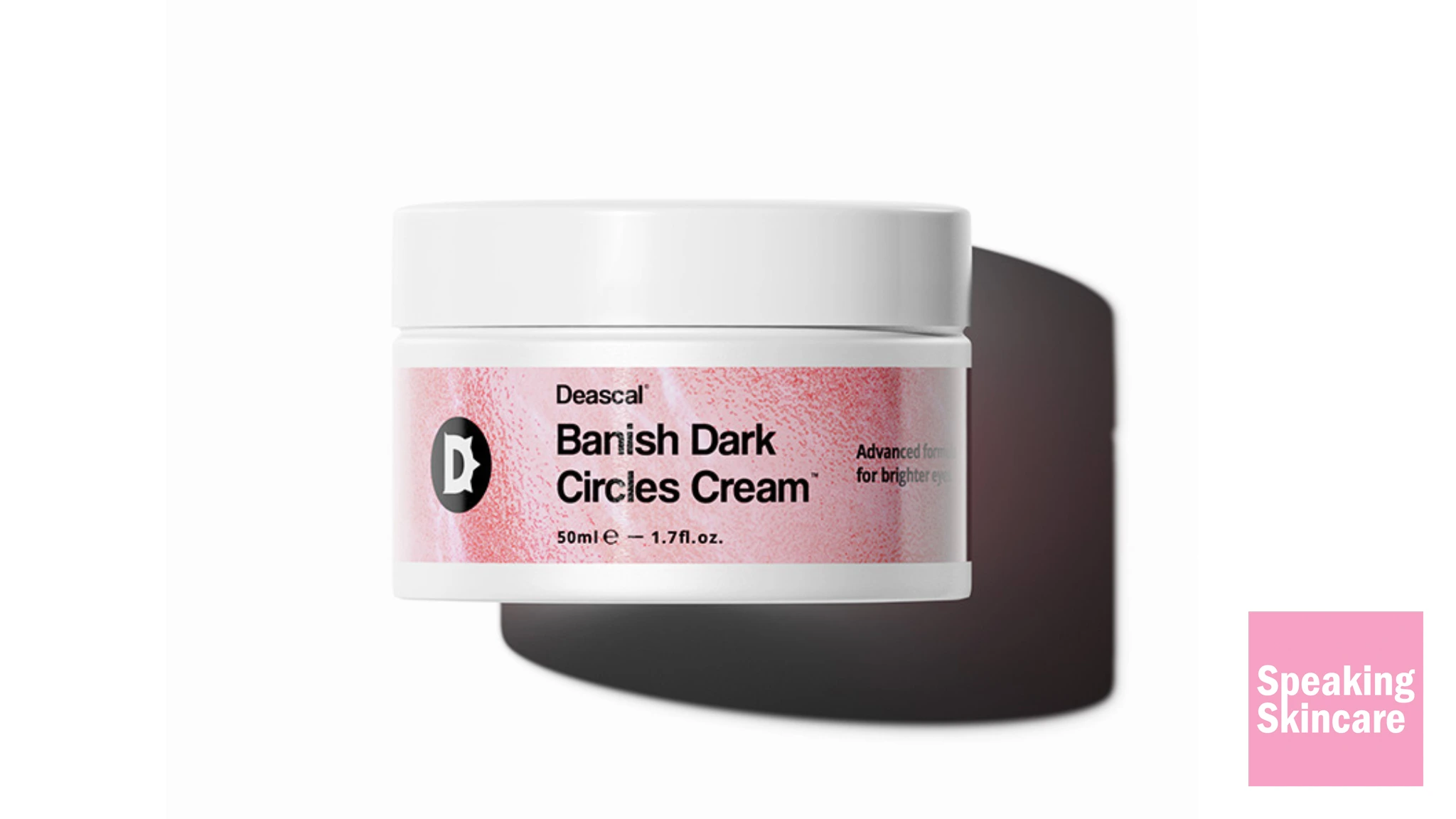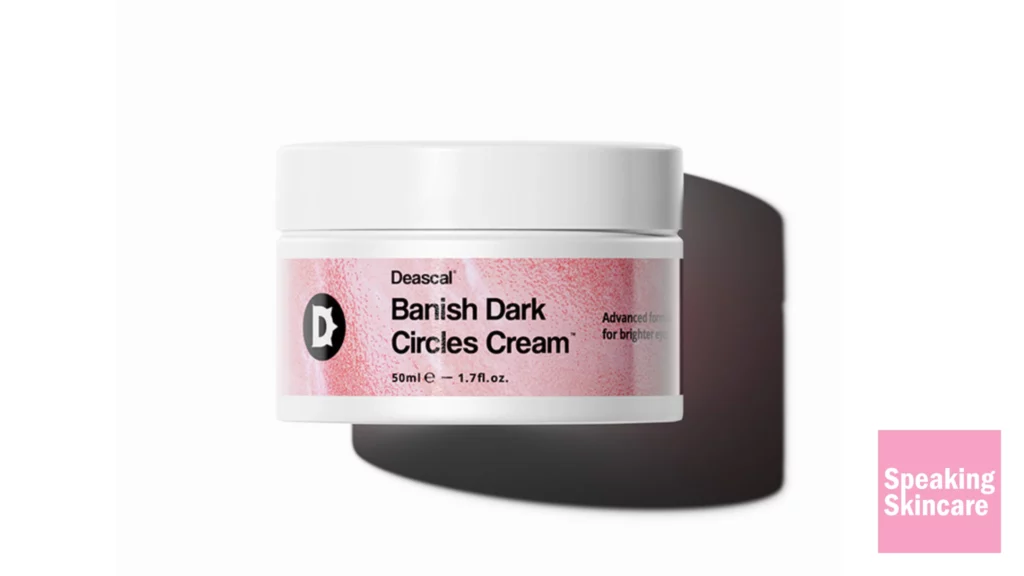 Does Bright Eyes Work?
Ah, the big question we've all been wondering. After my fair share of underwhelming encounters with various Dark Circle Creams, Bright Eyes piqued my interest. Could this be the game-changer I've been searching for?
In my quest to find out, I incorporated Bright Eyes into my routine, applying a small drop every morning and night for a whole month. I must admit, I was a bit skeptical at first, but as I gently patted it around my eye area, I was pleasantly surprised by the instant soothing sensation. It felt like a gentle hug for my under-eye skin.
Over the course of weeks, I found myself looking forward to this little skincare ritual. It was as if my under-eye area had been parched, yearning for hydration, and Bright Eyes was a long-awaited drink of water. The skin felt plumped, nourished, and, to my delight, the dark shadows started receding, revealing a brighter, more awake-looking eye area.
Now, picture this: A usual busy day at work, my eyes strained from long hours staring at the computer screen. But every time I caught my reflection, it was as if Bright Eyes had worked some sort of magic – my eyes looked refreshed and my usual puffiness was considerably reduced. It felt like I had a well-kept secret!
I noticed that the fine lines around my eyes, my constant companions, seemed to have softened over time. This was an unexpected but very welcome bonus.
But hey, let's be real. As much as we all crave perfection, no skincare product can claim that trophy. While Bright Eyes charmed me in many ways, there were a couple of minor hiccups. Its texture was slightly on the heavier side and took a little longer to absorb, which wasn't a deal-breaker for me, but might be for some.
But all things considered, my experience with Bright Eyes left me feeling impressed and satisfied. The pros certainly outweighed the cons, and my overall journey with this product was quite a pleasant one!
Using Bright Eyes
There's something truly invigorating about holding a new skincare product in your hands, and with Bright Eyes, this excitement was definitely magnified. Its vibrant green and white packaging seemed to hold a promise of renewed vitality. As I cradled the minimalist white can, the sense of quality and attention to detail was unmistakable. The cream itself, a velvety white, just added to the charm.
You know, it had that special feeling, like something you would carefully wrap and present to a dear friend on their birthday, or sneak into your partner's bag as a surprise anniversary gift.
Now, let's talk about that first application. You've had a long day, your eyes are tired, you're ready for some self-care. You scoop out a little cream and gently pat it under your eyes. The instant soothing sensation felt like a calm, loving whisper, promising to take away the stresses of the day.
I found that a little really does go a long way with Bright Eyes. I started with a tiny drop, about the size of a green pea, and found it ample to cover the entire under-eye area of both eyes. Of course, this may vary, as skincare is a personal journey and everyone has their preferences.
Now, where exactly does Bright Eyes fit into your skincare routine? Well, after trying it out, my recommendation would be to apply it right after your serum and before your moisturizer. It seemed to sit best at this sweet spot in my routine, allowing me to layer other products on top without any discomfort. However, bear in mind, there's no one-size-fits-all rule when it comes to skincare, and it's always best to listen to what your skin is telling you.
Using Bright Eyes was more than just a step in my skincare routine, it felt like a daily treat, a comforting ritual that not only benefited my skin but also provided a moment of tranquility in my busy day. So, in terms of the actual experience of using this cream, I would say Bright Eyes really did shine!
Let's Talk About The Ingredients
The ingredients in skincare products are incredibly important, so let's get into the specifics of what makes Bright Eyes tick.
Jojoba Seed Oil is an ingredient known for its skin-soothing properties. It is suitable for all skin types and mimics the skin's natural oils to moisturize effectively.
Sodium Hyaluronate, a salt form of hyaluronic acid, is known for its superb hydration capabilities, drawing moisture into the skin to plump and hydrate the under-eye area.
Apricot Kernel Oil is rich in Vitamins A and E, helping to nourish the skin and enhance its elasticity.
To conclude, Bright Eyes has a well-formulated ingredient list, and I was really impressed by the use of high-quality ingredients.
My Final Thoughts – Would I Recommend It?
There are countless Dark Circle Creams on the market, but Bright Eyes was a product I was particularly excited to try. After using it, I'd rate it an 8.5 out of 10.
The reason for this high rating is primarily the positive results I observed, along with its excellent formulation and Goldfaden MD's solid reputation in the skincare world.
As someone who has tried many products, I can confidently say that Bright Eyes stands among the better ones in the market. I genuinely enjoyed using it and was pleased with the results. I would recommend Bright Eyes to our readers without hesitation.
However, it's important to note that it won't be replacing my go-to Dark Circle Cream, mainly due to personal preferences. That said, I do believe most users would love Bright Eyes.
Standout ingredients for me were Jojoba Seed Oil, Sodium Hyaluronate, and Apricot Kernel Oil, which provided noticeable skincare benefits.
Before you dive in, remember that everyone's skin is unique. Always do a patch test and give your skin time to adjust to new products.
You can find Bright Eyes on the Goldfaden MD website and at select retailers.