If you're like me, you've been on the hunt for a dark circle cream that really delivers. Trust me, I know how overwhelming it can be with so many options on the market. But today, I've got something special to share with you. We're going to dive deep into the 'Anti-Puffiness, Anti-Dark Circles Reviving Eye Care' cream by Nuxe, my latest skincare discovery. I've been using it for a while now, and I can't wait to share my thoughts and experiences.
As someone who struggles with puffy eyes and stubborn dark circles (thank you, late-night Netflix binges), this cream promised to be the solution I was searching for. The star of our review today is none other than Nuxe's 'Anti-Puffiness, Anti-Dark Circles Reviving Eye Care'. If you've been around here for a while, you'll know I'm a huge fan of Nuxe's products. I've had mostly positive experiences with them in the past and was thrilled to try out this one.
I truly hope you find this review helpful in your skincare journey. And, just to be clear, this isn't a sponsored post. Nuxe didn't slide into my DMs or send me a cheque. These are my genuine thoughts, folks. No BS here, promise!
Here's What You Need To Know About The 'Anti-Puffiness, Anti-Dark Circles Reviving Eye Care'
The 'Anti-Puffiness, Anti-Dark Circles Reviving Eye Care' is an organic eye cream that vows to decongest and moisturize the delicate eye contour area, visibly reducing puffiness and dark circles. This magic potion is designed for use on the eye contour area. It is cruelty-free (a big plus for our furry friends) and should last about a month with regular usage.
This cream is suitable for most skin types, but those with ultra-sensitive skin might want to do a patch test first, given a few of its ingredients. Nuxe, the brand behind this product, is a trusted name in the skincare world. I've been a fan of their products for years, and this eye cream just solidifies my love for them. They've been recommended to me by friends and colleagues numerous times, and I've rarely been disappointed.
This product has a unique blend of ingredients, including Buckwheat extract and Botanical Caffeine. But don't worry, we'll be delving deeper into what these ingredients do a little later in the review.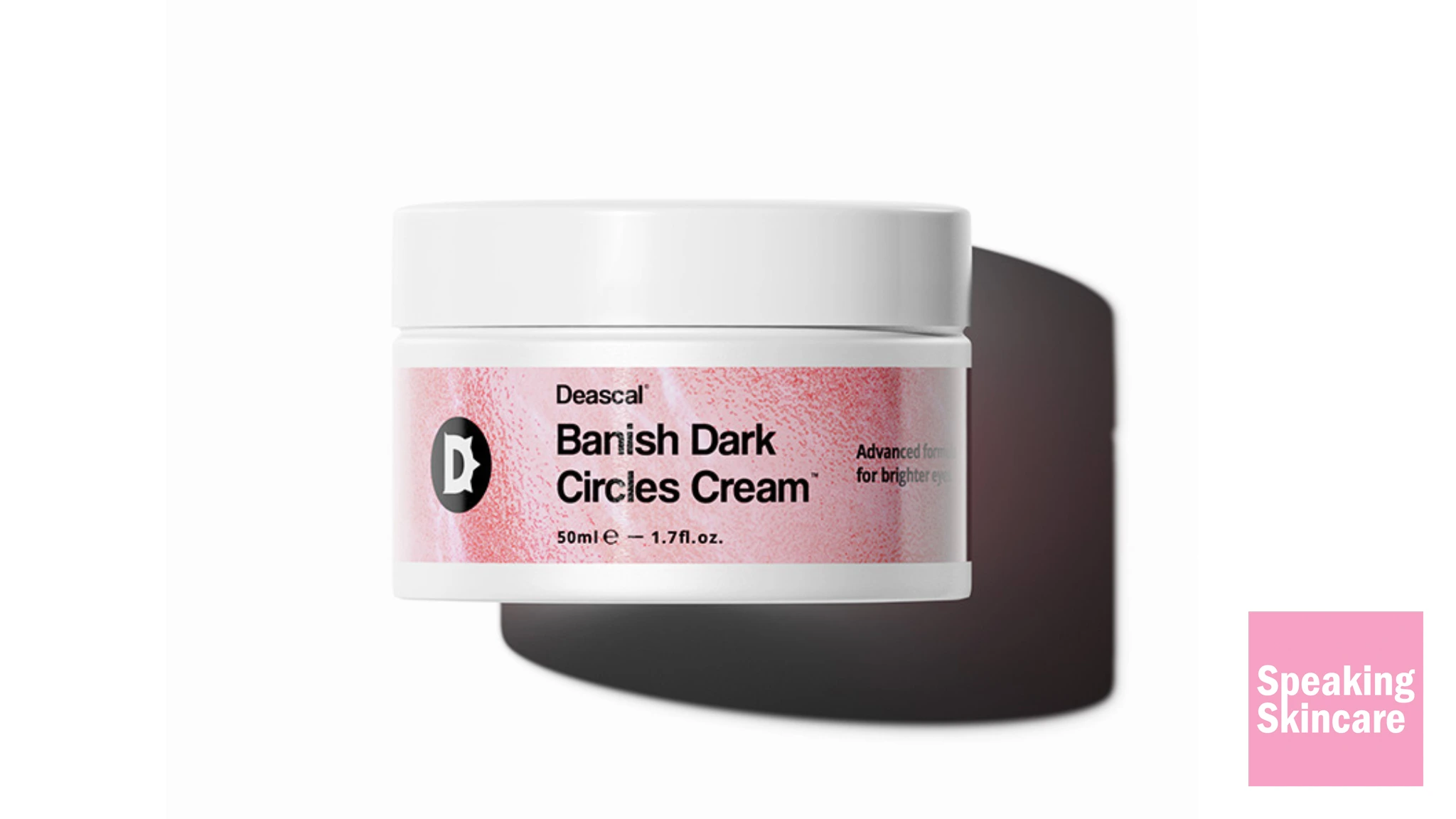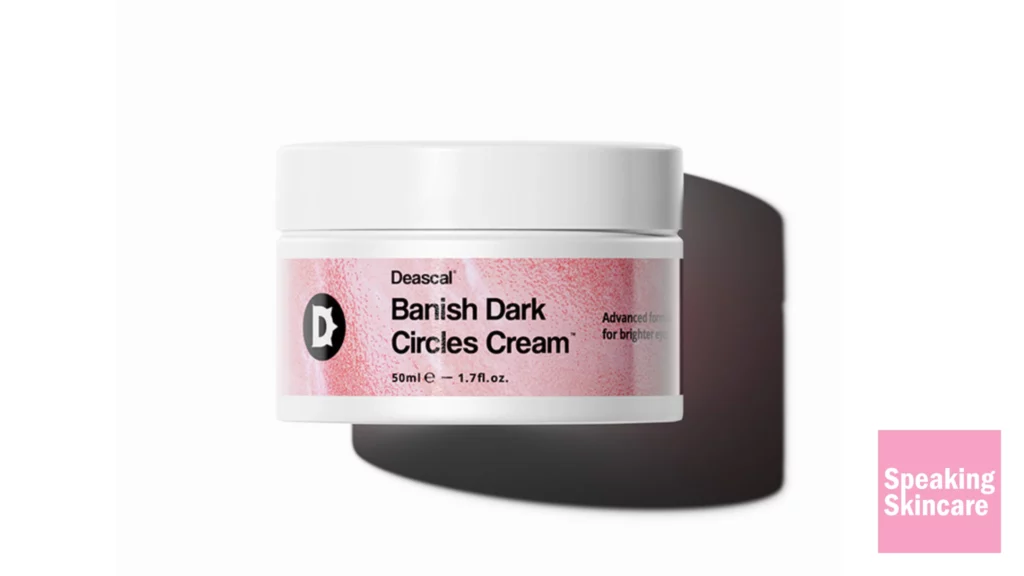 My Experience – Does The 'Anti-Puffiness, Anti-Dark Circles Reviving Eye Care' Work?
As someone who has been on a constant quest for that elusive perfect eye cream, I was admittedly both excited and a little apprehensive about how Nuxe's 'Anti-Puffiness, Anti-Dark Circles Reviving Eye Care' would perform. With a blend of hope and skepticism, I welcomed it into my skincare routine, promising to give it a fair shot.
Twice a day, after washing and toning my face, I would dot this cream around my eyes. Its smooth texture was an instant draw – it felt like a gentle caress, a loving hug to my tired under-eyes. And, I must admit, it was a sort of comforting ritual, one that I found myself looking forward to each day.
Almost instantly, I felt a slight tightening and a noticeable depuffing effect. It was as if my under-eyes had a good night's sleep! But the real test, I knew, was yet to come.
Days turned into weeks, and as the calendar days dropped away, my disbelief began to wane. Each morning, I was greeted with an increasingly refreshed reflection in the mirror. My puffy eyes appeared visibly reduced, and those stubborn dark circles? Well, they started to seem less like unwelcome guests and more like distant memories.
Let's just say that all of these improvements left me feeling pretty elated.
However, as we know, no product is flawless, as much as we might will it to be. This cream, despite its many virtues, carries a price tag that might be a tad steep for some, given its volume. Also, its rich texture, while nourishing, might feel slightly heavy to those who prefer lightweight formulas. And yes, a couple of ingredients did make me raise an eyebrow, as they could potentially irritate sensitive skin types.
But, keeping these minor glitches aside, I was genuinely impressed with the changes this cream manifested in my under-eye area. I was left feeling both reassured and pleased – reassured that good skincare products do exist, and pleased that I had found one of them!
How I Used The 'Anti-Puffiness, Anti-Dark Circles Reviving Eye Care'
The first time I held this compact dark green tube in my hands, I felt a twinge of excitement. The neutral-colored cream sat snugly inside, like a secret potion promising to cast away all my under-eye woes. It was sleek, stylish, and felt pretty fancy – the kind of product that would make anyone feel special if they received it as a birthday or anniversary gift.
The moment the cream touched my skin, it was as if my under-eyes let out a sigh of relief. The rich balm texture was comforting, and I felt like I was treating myself to a mini spa session at home. There was a certain luxuriousness to it that I've rarely found in other eye creams.
I generally found that a little went a long way with this product. I'd usually dot what I'd equate to about 2 grains of rice around each eye. Of course, this was just my personal preference. Others may prefer to use more or less, depending on their skin's needs.
And while I've experimented with various skincare routines, I found that this cream fit in best right after my toner and before my moisturizer. It's like it created this protective, nourishing layer around my eyes that was then sealed in with my moisturizer.
As someone who has gotten her hands on thousands of different skincare products (occupational hazard), I can tell you that where you slot in a product in your routine can make a world of difference. And for 'Anti-Puffiness, Anti-Dark Circles Reviving Eye Care,' this sequence seemed to unlock its full potential.
Overall, using this product felt like a self-care moment in my otherwise hectic day, a moment I quickly grew to cherish. It's these small routines that often make the biggest difference, don't you think?
Ingredients
Ingredient breakdowns in skincare products can be a labyrinth, but I'm here to guide you through it. Let's focus on the key ingredients and what they bring to the table.
AQUA/WATER: This might seem plain, but it's crucial as it forms the base for the product, allowing all the other ingredients to combine smoothly.
CAPRYLIC/CAPRIC TRIGLYCERIDE: Derived from coconut oil and glycerin, it's a champ at skin-softening and moisturizing. It sinks in quickly without leaving any greasy residue, making your skin feel supple and well-nourished.
PRUNUS ARMENIACA (APRICOT) KERNEL OIL: This oil is a skin's best friend. Bursting with vitamins and essential fatty acids, it moisturizes and nourishes the skin, keeping it hydrated and glowing.
SQUALANE: A hydration powerhouse, it mimics your skin's natural oils, absorbing quickly into the skin without leaving it oily. It's also a fantastic moisturizer that keeps your skin plump and youthful.
GLYCERYL STEARATE CITRATE: Not all heroes wear capes, some are emulsifiers. This ingredient ensures that the cream maintains a smooth and luxurious texture.
PENTYLENE GLYCOL: It acts as a skin-conditioning agent and aids in retaining the skin's natural moisture, ensuring your skin remains soft and hydrated.
BOTANICAL CAFFEINE AND BUCKWHEAT EXTRACT: These are the heavy hitters. Caffeine is known for its anti-inflammatory properties that can help reduce puffiness and dark circles, while Buckwheat extract is packed with antioxidants that soothe and protect your skin.
ALOE BARBADENSIS LEAF JUICE POWDER: Known for its soothing and healing properties, it calms irritated skin and aids in its recovery.
TOCOPHEROL (Vitamin E): A well-loved antioxidant, Vitamin E helps protect your skin from environmental stressors, and keeps your skin healthy and vibrant.
CAFFEINE: It's like a wake-up call for your skin. Caffeine aids in reducing puffiness and brings life back to your tired eyes.
Each ingredient in 'Anti-Puffiness, Anti-Dark Circles Reviving Eye Care' has been carefully selected and combined to provide the best care for your delicate eye area. However, always remember that everyone's skin is unique, and what works for one might not work for another. It's always essential to patch-test any new skincare product before fully incorporating it into your routine.
My Final Thoughts – Would I Recommend It?
With so many eye creams on the market, I've been eager to try Nuxe's 'Anti-Puffiness, Anti-Dark Circles Reviving Eye Care'. After using it consistently, I would give it an 8.5 out of 10. This rating reflects not only the good results I experienced but also the impressive formula and Nuxe's standing in the skincare community.
As someone who's tried many different eye creams, I can confidently say that this one stands out. It was a pleasure to use, and I appreciated the noticeable improvements in my under-eye area.
While it didn't dethrone my all-time favorite, this is entirely down to personal preference. I believe many of you will absolutely love this product. Its use of standout ingredients, such as Buckwheat extract and Botanical Caffeine, is noteworthy.
But as always, skincare is not one-size-fits-all. I would recommend doing a patch test, especially if you have sensitive skin.
If you're interested in trying out this product for yourself, it's available on AMAZON now and on Nuxe's official website.
–
Hey! Just so you know, this article contains affiliate links that we may make a small commission on. Thanks!