Hey guys, it's Tina from Speaking Skincare. How are ya doing?
I'm always on the hunt for that next magical product to introduce to my skincare regime, and guess what? I've recently gotten my hands on Aveda's Botanical Kinetics Pore Refiner, and I just had to share my thoughts with all of you.
Designed to purify and diminish the appearance of those pesky pores, this pore minimizer serum promises a gentle resurfacing of our skin's texture. And with its sleek, minimalist bottle, it's almost as if it's calling out, "Place me on your vanity!" But let's dive deeper and see if this product is not just about the looks, shall we?
Product Information & Overview
Aveda's Botanical Kinetics Pore Refiner hails from the luxurious pore minimizer serum category, coming in a 30ML serving of potential skin transformation. Now, I know what some of you might be thinking: "Another serum? Do I need it?" Well, let's delve into what this little wonder claims to do first.
At its core, this serum aims to be the ultimate game-changer in our battle against conspicuous pores. The tagline "Smooth the way" resonates with its objective – to purify and visibly reduce the appearance of pores. Think of this as your magic wand gently resurfacing your skin, aiming to give it a smoother, more refined texture. The idea is to grant us that dreamy, poreless-looking skin, which honestly, who wouldn't want?
Here's where things get even more intriguing: the serum boasts of being 97% naturally derived. Yes, you heard that right! It's also vegan and cruelty-free, which earns some major brownie points from my end. A star ingredient is the Sweet Clover, with over 10,000 stem cells infused into each serum bottle. This aims not only to purify and tighten our pores but also to enhance epidermal thickness. Additionally, there's the Plant-Derived Beta Hydroxy Acid that goes undercover, diving deep into our pores to break apart any lurking impurities.
Supporting these claims, clinical results have spotlighted that a whopping 90% of panelists experienced a significant improvement in pore purification after using the product diligently for four weeks, twice daily. Now, that's quite an impressive stat!
So, with all these promising claims in tow, it leaves us wondering, does the Botanical Kinetics Pore Refiner truly live up to the hype? Let's find out!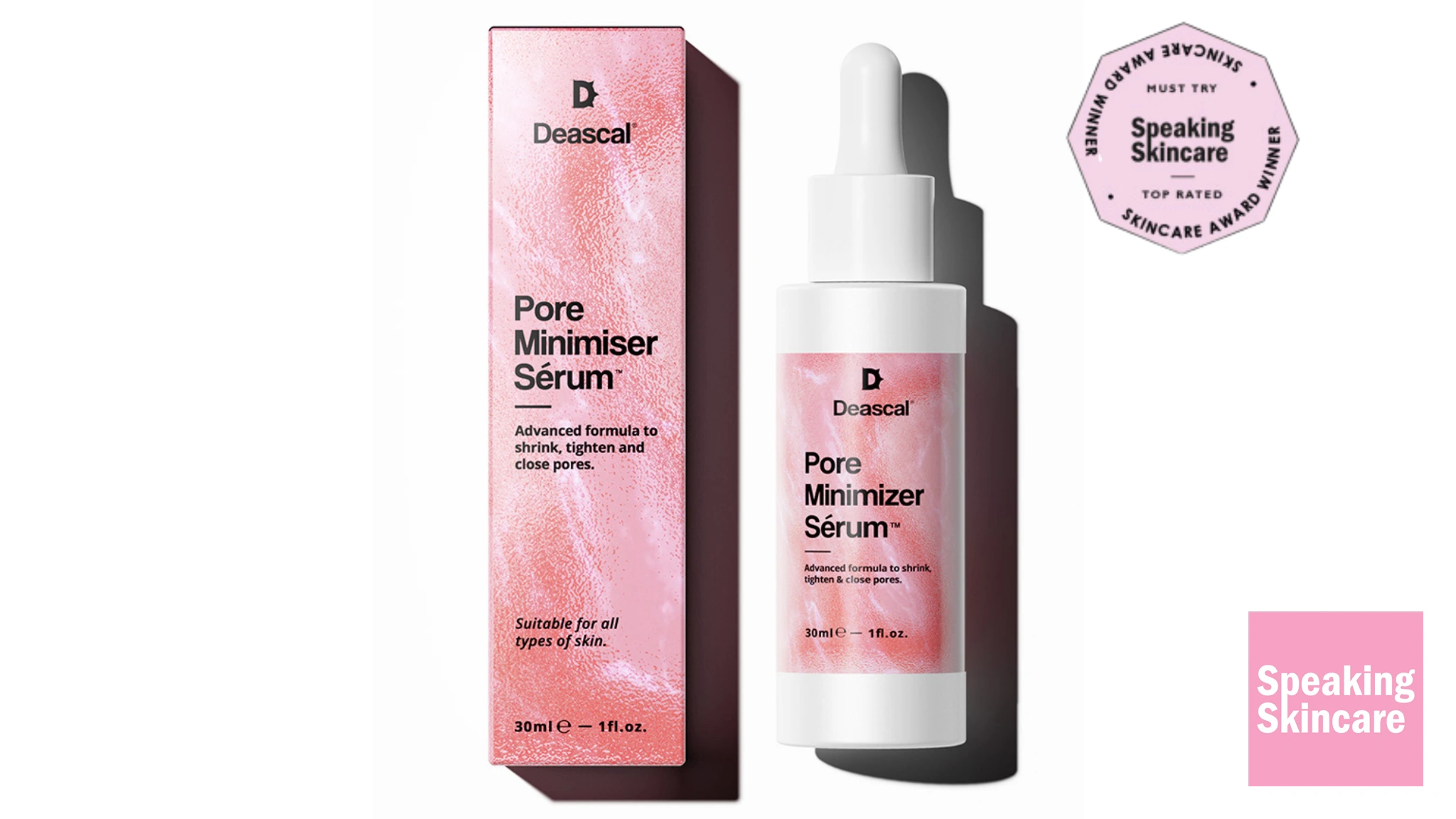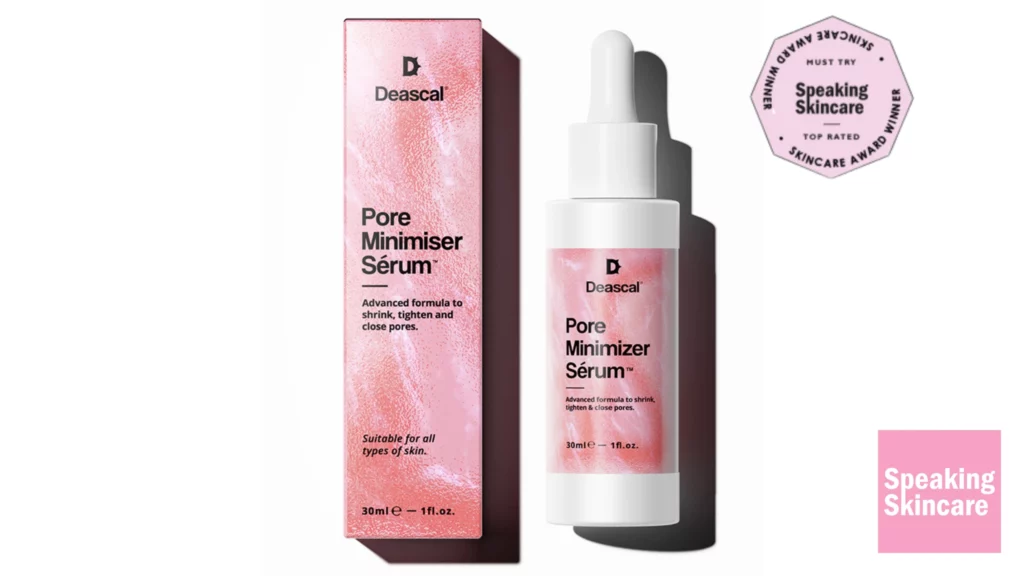 My One-Month Journey with Aveda's Botanical Kinetics Pore Refiner
The moment the serum arrived, I couldn't help but admire its chic, minimalist bottle. It looked so inviting, promising a spa-like experience right from my own bathroom. Every skincare enthusiast knows that sometimes, the packaging can set the mood for the entire skincare routine, and this one did not disappoint.
First application: The serum has a lightweight consistency, which I appreciate. No one wants a serum that feels like a second skin, right? It glided on smoothly, leaving a refreshing sensation in its wake. The scent was subtle yet invigorating, a gentle reminder of its botanical ingredients.
Within the first week, I started noticing a subtle difference. My pores, especially around the nose and cheeks, seemed less pronounced. Every morning, I'd find myself leaning closer to the mirror, a small smirk forming as I observed the little changes. I remember thinking, "Could this be the pore minimizer I've been searching for?"
By the end of the second week, my skin's texture felt considerably smoother. I'll share a little anecdote here: I was video-calling a friend, and out of the blue, she asked if I had changed my foundation. She said my skin looked airbrushed! Little did she know, I had skipped foundation that day. The serum was silently working its magic.
Halfway through my trial, I began to appreciate the serum even more. The nights I used it, I felt it gently working its way into my skin, prepping it for the next skincare steps. And every morning, my skin seemed to greet me with a supple, more radiant look.
However, one minor hiccup I experienced was the serum's texture on certain humid days. On those days, it felt a tad sticky post-application, which took a bit longer to seep in. But considering the overall benefits, this was a minute glitch in an otherwise delightful experience.
As the month concluded, the overall clarity and quality of my skin were unmistakable. While it didn't make my pores vanish (let's be real, no product can), they certainly appeared much more refined. The areas where I once had visible pores now felt smoother, almost like they had undergone a mini facial.
All in all, the month-long journey was an enlightening experience. A serum that promises and delivers, with just a few tiny reservations. But hey, nothing's perfect, right?
A Couple of Tiny Hiccups
Now, as much as I adore the Botanical Kinetics Pore Refiner for the myriad of benefits it brought to my skin, there were a couple of small nuances that I feel I should share. After all, no product, no matter how fabulous, is without its quirks.
First up, the price. While I genuinely believe in investing in good skincare, the $50+ tag did make me raise an eyebrow initially. I mean, for that amount, expectations are naturally set a bit higher. Don't get me wrong, the results were noteworthy, and for many, the price will be justified. But for those on a tighter skincare budget, it might be something to consider.
Another tiny observation was about the texture on super humid days. I had mentioned earlier how the serum felt a tad stickier on some days. While this wasn't a frequent occurrence, on those particularly muggy summer afternoons, it took an extra minute or two for the serum to fully absorb. This isn't a dealbreaker by any means, but for someone who's always in a morning rush (like yours truly), those extra minutes can sometimes feel like an eternity.
Lastly, a peek at the ingredients list showed the presence of alcohol. While I personally didn't experience any drying effects or irritation, I know that some folks with ultra-sensitive skin might want to patch-test first or approach with a smidge of caution. Remember, what works wonders for one might not always be the perfect fit for another!
All that said, these minor nuances didn't overshadow the overall positive experience. It's just good to be aware, right?
Key Ingredients
Let's dive a bit deeper into some of the star players in the Botanical Kinetics Pore Refiner's formula. Understanding what goes into our skincare products can be enlightening, so here are a few key ingredients and what they bring to the table:
Melilotus Officinalis (Melilot) Extract

Purifying Powerhouse: Infused with over 10,000 stem cells in each serum, this extract works diligently to purify and tighten pores.
Epidermal Boost: Beyond just pore care, this ingredient aids in increasing the thickness of the epidermis, potentially providing firmer skin over time.

Salicylic Acid

Deep Clean: This beta hydroxy acid, derived naturally from the leaf of wintergreen, delves deep into pores to clear out impurities.
Exfoliating Expert: Known to gently exfoliate the skin's surface, salicylic acid helps in revealing a brighter and clearer complexion.

Laminaria Saccharina Extract

Oil Control: Often sourced from seaweed, this extract assists in regulating sebum production, which is a boon for those with oilier skin types.
Hydration Helper: While managing oil, it doesn't strip the skin of its necessary moisture, ensuring a balanced complexion.

Hamamelis Virginiana (Witch Hazel) Extract

Natural Astringent: Witch Hazel has been a skincare favorite for ages, known for its ability to refine pores and tone the skin.
Soothing Sensation: It also offers calming properties, making it a good choice for those with sensitive or inflamed skin.

Sodium Hyaluronate

Moisture Magnet: A derivative of hyaluronic acid, this ingredient can hold up to 1000 times its weight in water, ensuring skin stays plump and hydrated.
Fine Line Fighter: By keeping the skin adequately moisturized, it can help reduce the appearance of fine lines and give the skin a smoother texture.
Each of these ingredients plays a pivotal role in making the serum the gem that it is. Whether it's refining pores, hydrating, or ensuring a balanced complexion, they each bring something special to the mix.
Wrapping It Up: A Serum Worth the Spotlight
After spending a good month with the Botanical Kinetics Pore Refiner, I can confidently say it's found a treasured spot in my skincare routine. While no product is without its quirks, the benefits this serum brought to the table were undeniable. From the smoother, more refined texture of my skin to the visibly reduced appearance of pores, the results spoke volumes.
Sure, there were a couple of tiny hiccups along the way, but they in no way overshadowed the radiant results and the rejuvenated feel of my skin. Each application felt like a mini pampering session, and honestly, who doesn't love that?
For those on the hunt for a serum that puts pore care at the forefront without sidelining other skin-loving benefits, this might just be your next skincare BFF.
Rating: 8.5/10
Thinking of giving it a whirl? You can snag your own bottle of the Botanical Kinetics Pore Refiner at Aveda's official website or right now from AMAZON! Dive in, and let your skin experience the botanical magic!
–
Hey! Just so you know, this article contains affiliate links that we may make a small commission on. Thanks!