Hey y'all!  It's Tina, back again with another super duper in-depth product review!
Today, we're getting up close and personal with Clinique's Pore Refining Solutions Correcting Serum. I've always been on the lookout for products that live up to their promise of minimized pores because, let's be real, who doesn't want that flawless, porcelain skin?
Clinique, a brand we all know and trust for their dedicated skincare solutions, brings us this serum that not only promises to clear out those pesky pore-clogging villains but also to make our pores look refreshingly smaller.
So, without further ado, let's dive into the nitty-gritty of this little skincare gem and see if it's worth adding to our beauty arsenal!
Overview
Pores, those tiny dots on our face that we often wish would just fade away. But what if there was a serum that promised to make that wish a little closer to reality? Enter: Clinique's Pore Refining Solutions Correcting Serum. Housed in a stylish, minimalist bottle, this product doesn't just boast an elegant design but brings a lot to the table in terms of its promises.
First things first, it's a lightweight serum, and the oil-free tag immediately grabbed my attention. For those of us wary about adding more oil to our complexion, this is a thumbs up. The serum claims to act as a superhero, swooping in to clear out pore-clogging debris and any rough, unwanted flakes. And while doing this, it promises that our pores would appear smaller, as if they've undergone a mini facial workout and 'snapped back' into their youthful shape.
Now, what's even more enticing is its Pore Resurfacing Complex. This complex is designed to work swiftly and gently, so you're not left feeling like you've put your skin through a rigorous boot camp. Over time, Clinique assures us of a tighter, smoother, and more youthful look. That's a tall order from one bottle, right?
Of course, claims are one thing, but the real test is how this serum stands up in day-to-day application. Does it really give us that dreamy, refined skin texture? Let's explore further.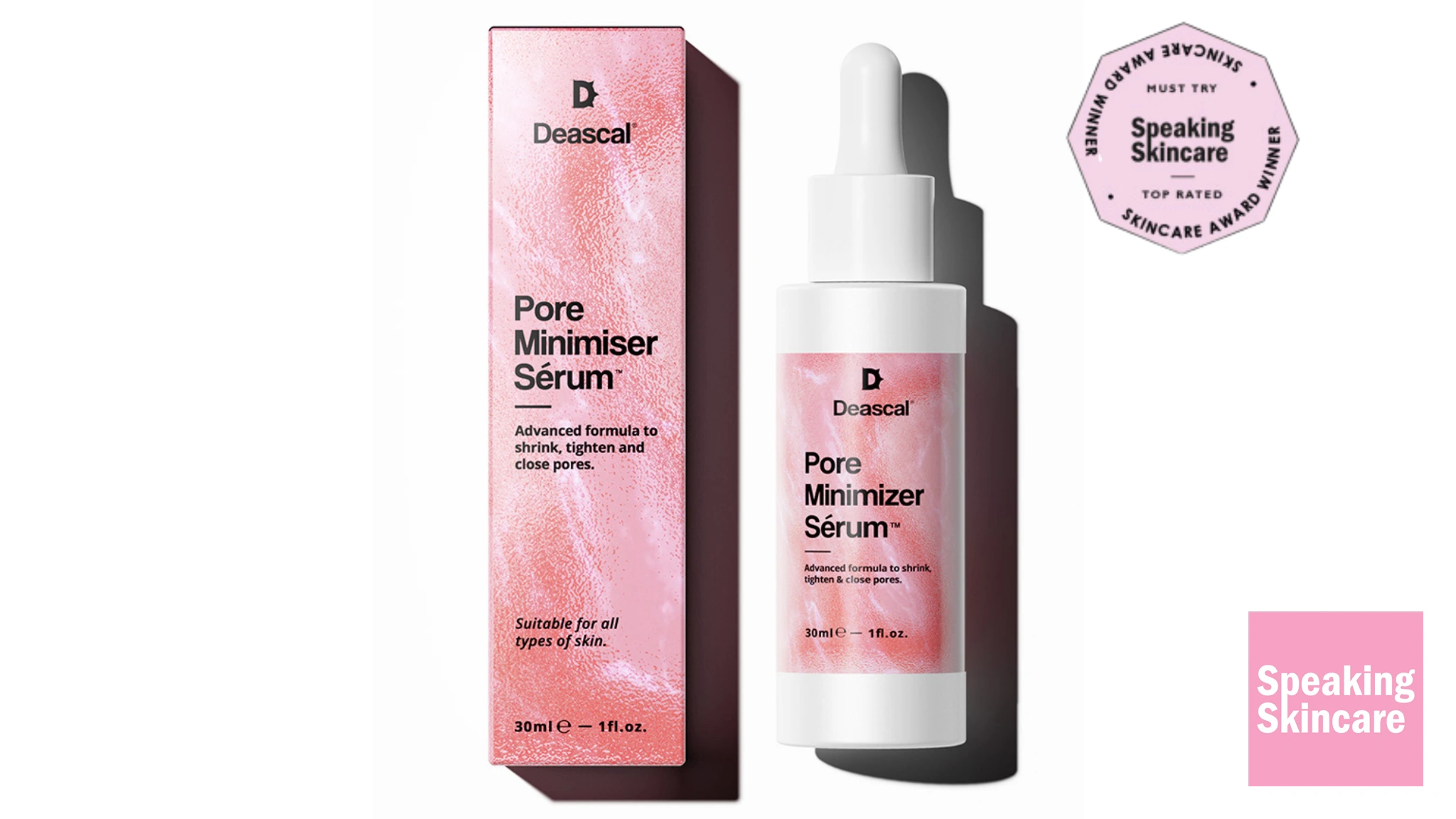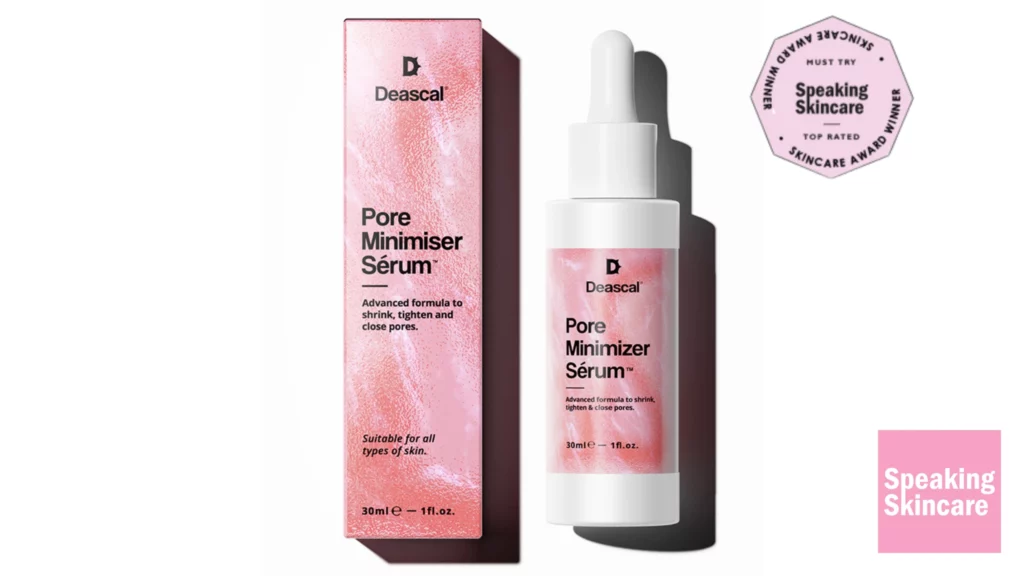 Testing Clinique's Pore Refining Solutions Correcting Serum
Kicking off this experiment, I have to admit, my hopes were sky-high. I mean, who wouldn't be excited about the promise of pores that have seemingly turned back time? And so, with much anticipation, I integrated the Pore Refining Solutions Correcting Serum into my daily regimen.
Week 1:
The first thing I noticed? The texture. It's delightfully lightweight, a breeze to apply, and absorbed into my skin like a dream. By the end of the week, I felt like my skin had developed a new softness. Maybe it was a placebo effect, but hey, I wasn't complaining!
Week 2:
Around the middle of my trial, I started to notice a bit more. My usual morning mirror inspections revealed that the regions around my nose and cheeks, where I often felt my pores screamed "Hello, World!", were becoming slightly more subdued. They weren't pulling a full-on disappearing act yet, but the subtle difference was there.
Week 3:
This was the game-changer week for me. I had a Zoom call with an old college friend, and she blurted, "Tina, your skin is glowing, girl! What's the secret?" That unsolicited compliment made me wonder if the serum was genuinely working its magic.
Week 4:
By the end of the month, my skin felt smoother, softer, and looked more refined. Those areas that were once my pore problem zones seemed less prominent. No, they weren't completely invisible (but then again, no product has ever achieved that for me), but there was a visible reduction. My makeup sat better on my face, and there was a natural, youthful radiance.
But it wasn't just the efficacy of the serum that I loved. It became a ritual I looked forward to, morning and night. The pumping mechanism doled out the perfect amount for full-face coverage, and its subtle fragrance became a comforting scent cue for the start and end of my day.
That said, while I witnessed a host of benefits, there were some days my skin felt a tad drier than usual, especially around my chin area. Maybe it was the changing weather or the ingredients, but a little extra moisturizer did the trick.
In all, the month flew by, and my skin seemed grateful for the treat. The journey wasn't without its minor bumps, but hey, that's skincare for you! The real deal is how you feel at the end of it, and for me, that feeling was overwhelmingly positive.
Some Problems
Alright, no product journey is ever completely without its bumps, and while my experience with Clinique's Pore Refining Solutions Correcting Serum was mostly on the upswing, there were a couple of nuances I observed.
1. A Slight Dry Spell:
There were days, especially nearing the third week, when certain areas of my face, particularly around my chin and jawline, felt a smidge drier than usual. Now, this could've been due to the fluctuating weather or maybe a reaction to some ingredients (I'm side-eyeing you, Alcohol Denat.), but it was definitely something I noticed. A dab of extra moisturizer or hydrating spray usually fixed things right up, but it's worth noting for those who might have skin leaning more towards the dry side.
2. Price Point:
While I did see tangible benefits, the price tag is a touch on the higher side. At $50+, it's an investment, no doubt. But as with all premium skincare, you often pay for the research, quality, and results. For me, the results justified the cost, but it's something to think about if you're on a tighter skincare budget.
Key Ingredients Breakdown
In the vast ocean of ingredients, it's easy to get lost. So, let's focus on the standout stars in Clinique's Pore Refining Solutions Correcting Serum and discuss what each of them brings to the table:
Dimethicone:

What It Does: A popular silicone used in many skincare products.
Benefits: Creates a protective barrier on the skin, trapping moisture and giving products a smooth and silky texture. It also helps to fill in fine lines and pores, giving the skin a primed, smooth appearance.

Acetyl Glucosamine:

What It Does: An amino sugar that occurs naturally in the body.
Benefits: Assists in evening out skin tone and brightening the complexion. It's also known to gently exfoliate the skin, promoting smoother and fresher-looking skin.

Rosmarinus Officinalis (Rosemary) Leaf Extract:

What It Does: Extracted from the common culinary herb, rosemary.
Benefits: Known for its anti-inflammatory and antioxidant properties, it helps protect the skin from environmental stressors and improves circulation.

Salicylic Acid:

What It Does: A type of beta-hydroxy acid (BHA).
Benefits: Excellent for exfoliating the skin, unclogging pores, and combating acne. It penetrates oil to exfoliate inside the pore, which helps to reduce pore size appearance.

Sodium Hyaluronate (a form of Hyaluronic Acid):

What It Does: A naturally occurring molecule that can hold up to 1,000 times its weight in water.
Benefits: A major hydrating component. It draws moisture to the skin and helps to retain it, providing a plumping effect which can diminish the look of fine lines and wrinkles.

Tocopheryl Acetate (Vitamin E):

What It Does: A form of vitamin E, a natural skin-conditioning agent, and antioxidant.
Benefits: Protects the skin from environmental damage, like pollution and UV rays, and has moisturizing properties to keep the skin soft and supple.
There you have it! These are just a handful of the ingredients that make this serum a standout. Of course, individual skin reactions may vary, so it's always a good idea to do a patch test if you're trying it for the first time or if you have sensitive skin.
In Conclusion: Pore-fection or Not?
Having embarked on a month-long journey with Clinique's Pore Refining Solutions Correcting Serum, it's time to wrap up my thoughts and spill the beans.
Is it the holy grail for everyone? Maybe not. But if you're in search of a product that holds true to most of its claims and offers a noticeable difference in pore appearance, this serum should be on your radar.
So, with everything laid out, I'd confidently give the Pore Refining Solutions Correcting Serum a rating of 8.5/10. It has secured a spot in my skincare favorites, and if my journey resonates with what you're seeking, it might just earn a place on your shelf too.
Want to give it a spin? You can snag it at Clinique's official website or browse other select skincare retailers, both online and at your favorite in-store locations worldwide. Dive in, and here's to radiant, refined skin! 🌟