Hey guys, it's Blair, back again with another hands-on skincare review. God, I love my job!
Today, we're diving deep into the world of pore perfection with the YourGoodSkin Pore Minimising Tonic. Now, who doesn't crave that flawless, smooth canvas we're all aiming for, right? This little gem promises to sweep away those impurities and minimize the appearance of pores, all while keeping our skin looking radiant and toned.
With a brand like YourGoodSkin making quite a name for themselves, I was intrigued to see if this tonic would live up to the hype and give me more of those good skin days we all long for! So, grab your comfy seat, maybe a green tea (wink), and let's get into the nitty-gritty of this pore minimizer!
Overview
Alright, let's talk about what this Pore Minimising Tonic is all about and the wonders it claims to work on our skin! Hailing from the renowned YourGoodSkin brand, this tonic is formulated as a pore minimizer serum designed to gently sweep away impurities and, you guessed it, minimize the appearance of those pesky pores.
Firstly, let's chat about the immediate effects. From the get-go, the tonic claims to make the skin look healthy and feel instantly toned. We all know that fresh, just-toned feeling, and this product promises to deliver that sensation right from the first use. It's all about clearing and cleaning those pores and reducing their visibility – a dream for anyone looking to achieve that smooth, poreless look!
But it doesn't just stop there. This tonic is on a mission to give us more good skin days! How fabulous does that sound? It's dermatologically tested and suitable for all skin types, even the most sensitive ones, making it a versatile addition to our skincare arsenal. Plus, it's free from parabens and fragrances – a big win for those who prefer their products without any added scent or potential irritants.
The brand really emphasizes the 'good' in YourGoodSkin, and this product is no exception. It's all about working with your skin, not against it, to enhance the natural beauty and health of our complexions.
So, with all these promising claims and a brand with a reputation for skincare goodness, I was eager to see if this tonic would be the magical elixir to minimize my pores and boost my skin's health. Stay tuned as I share my personal experience and thoughts on whether this product truly walks the talk!
My Hands-On Review of the Pore Minimising Tonic
After hearing all the buzz around the YourGoodSkin Pore Minimising Tonic, I embarked on a one-month trial, eager to see the magic unfold on my skin. Armed with high hopes and my trusty cotton pad, I integrated this tonic into my daily skincare routine, paying extra attention to those areas where my pores like to make their presence known.
From the very first application, I felt a subtle yet invigorating toning effect – it was like my skin had just had a refreshing sip of water! The tonic glided smoothly over my skin, leaving it feeling revitalized and, dare I say, a tad more firm. I remember looking into the mirror, half-expecting to see my pores wave a little white flag in surrender. And while it wasn't an instant pore-vanishing act, there was a noticeable refinement in my skin's texture.
As the days rolled by, my morning rendezvous with the tonic became a ritual I looked forward to. It was like a little spa moment, a pause before diving into the day's chaos. My skin started to sport that healthy, I-take-good-care-of-my-skin glow, which, let me tell you, did not go unnoticed. I even received a couple of compliments from my colleagues about my skin looking particularly radiant – talk about a confidence boost!
About two weeks in, I was pleasantly surprised to see a more consistent change. My pores, especially around the nose and cheeks, seemed less pronounced. It felt like they had taken a step back, allowing my skin's natural radiance to steal the spotlight. The tonic had become my secret weapon to achieving that elusive smooth canvas, making my makeup application a dream. Foundation glided on seamlessly, and I found myself reaching less for my blurring primer – a small victory in my beauty book!
But it wasn't all smooth sailing. While I relished in the benefits, I did notice a slight tingling sensation during the initial applications, likely due to the witch hazel and alcohol in the formula. It was nothing alarming, and my skin quickly adjusted, but it's something for those with sensitive skin to be mindful of.
Moreover, despite being fragrance-free, there was a distinct scent – probably the natural aroma of the ingredients. It wasn't overpowering, but for those accustomed to completely scent-free products, it's something to note.
All in all, the month-long journey with the Pore Minimising Tonic was quite the skincare adventure. My skin felt rejuvenated, looked healthier, and those pores? Definitely less of a spotlight stealer! The little hiccups along the way were minor and didn't overshadow the benefits that unfolded with each application.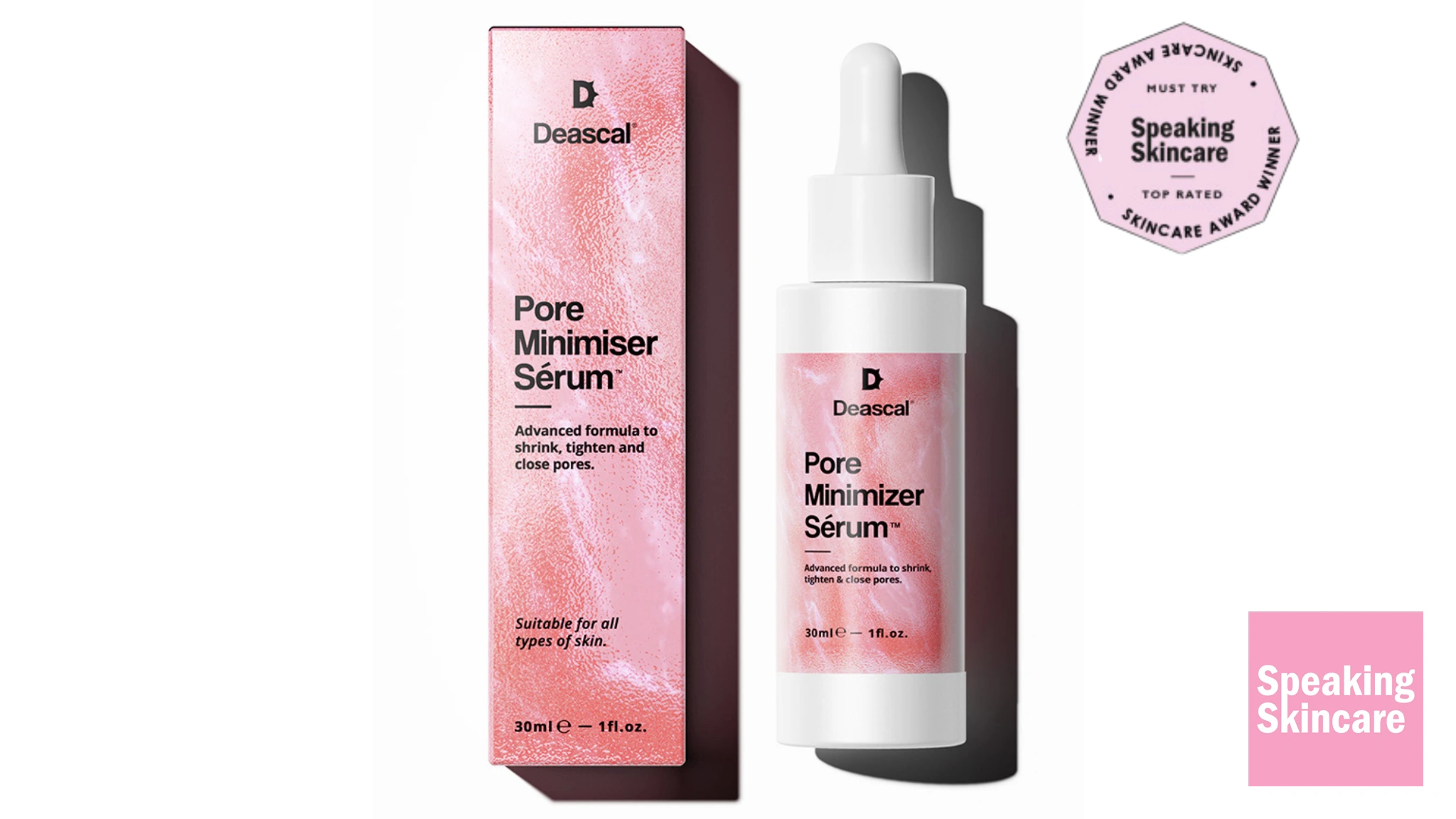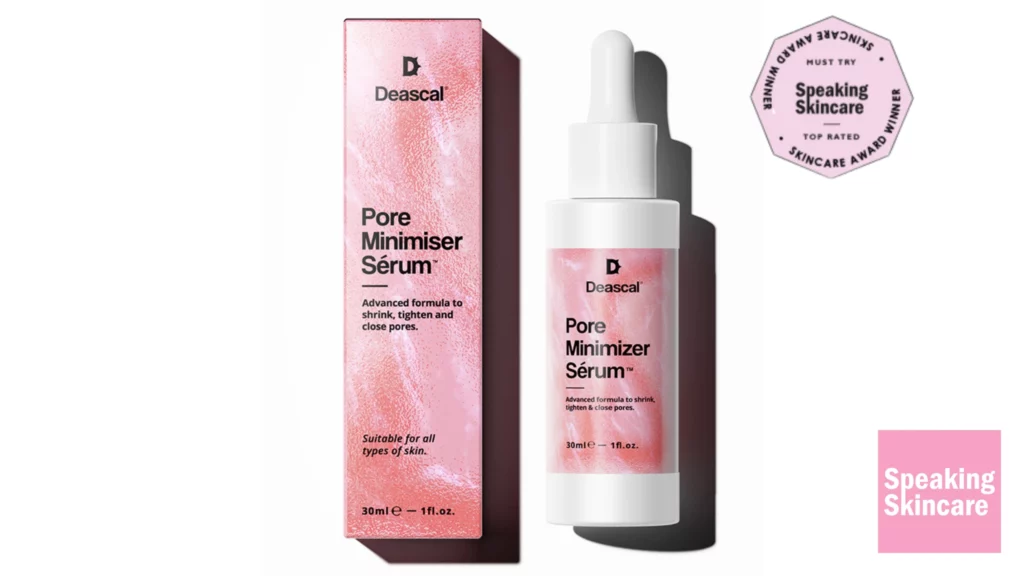 Any Downsides?
While my journey with the YourGoodSkin Pore Minimising Tonic was overwhelmingly positive, there were a couple of tiny bumps along the road. Now, don't get me wrong, these were by no means deal-breakers, but just little quirks I noticed during my trial.
Firstly, that initial tingling sensation. For the first few applications, there was a slight tingling feel, possibly due to the presence of witch hazel and alcohol in the ingredients. It was a fleeting feeling, and my skin adapted swiftly, but for my gals with super sensitive skin, it's something to be aware of. It's always good practice to do a patch test with any new product, especially if your skin tends to be a bit more on the reactive side.
Secondly, the scent. While the product is marketed as fragrance-free, which is a huge plus, there is a natural scent from the ingredients. It's quite mild and didn't linger, but if you're someone who prefers your skincare products to be utterly odorless, it might take a bit of getting used to.
In the grand scheme of things, these little nuances were just that – small and not overshadowing the plethora of benefits the tonic brought to my skincare table. The overall experience was still a thumbs-up, and these minor notes certainly didn't dampen my enthusiasm for the product!
Key Ingredients
Let's dive into some of the key ingredients in the YourGoodSkin Pore Minimising Tonic and explore what they bring to the skincare table:
Hamamelis Virginiana (Witch Hazel) Water:

Astringent Properties: Known for its ability to tighten and constrict tissues, witch hazel helps reduce the appearance of pores and can aid in controlling oil production.
Soothing Effect: It's renowned for calming inflammation and reducing skin irritation, making it beneficial for those with sensitive or troubled skin.

Glycerin:

Hydration Hero: Glycerin is a humectant, which means it attracts moisture from the air and locks it into the skin, helping to maintain a healthy hydration level.
Smooth and Soft Texture: By drawing in moisture, glycerin leaves the skin feeling smooth and soft to the touch, creating a perfect base for makeup or other skincare products.

Panthenol:

Moisturizing Maestro: Also known as Pro-Vitamin B5, panthenol acts as a skin moisturizer to keep it hydrated and improve its elasticity.
Healing Helper: It has anti-inflammatory properties and aids in skin healing, making it great for soothing and repairing the skin barrier.

Ascorbyl Glucoside:

Brightening Booster: This is a stable form of Vitamin C, known for its skin brightening properties, helping to even out skin tone and diminish the appearance of dark spots.
Antioxidant Action: It fights against free radicals and environmental damage, assisting in the prevention of premature aging.

Camellia Sinensis Leaf Extract:

Antioxidant Rich: Derived from green tea leaves, this extract is packed with antioxidants, which help protect the skin from environmental stressors.
Anti-Inflammatory: It has powerful anti-inflammatory properties, which can help reduce skin irritation, redness, and swelling.
These ingredients collectively work in harmony, aiming to deliver the best results for minimized pores, soothed skin, and a healthy, radiant complexion!
Would I Recommend It?
Wrapping up my skincare adventure with the YourGoodSkin Pore Minimising Tonic, I must say, it's been a delightful and enriching experience! From the first application to the visible results over a month, this tonic has found a fond place in my daily routine.
The subtle tingling, the slight natural scent, and the tricky cap were minor quirks on an otherwise smooth journey. The benefits, oh the benefits, were aplenty! The feeling of toned, refreshed skin, the noticeable reduction in pore visibility, and that enviable healthy glow have all made me a happy camper. Plus, receiving those lovely compliments? That's the cherry on top!
Diving into the ingredients list and discovering the skin-loving properties of witch hazel, glycerin, panthenol, ascorbyl glucoside, and camellia sinensis leaf extract reassured me that my skin was in good hands. Each component brought something valuable to the table, whether it be hydration, soothing, brightening, or protection against the elements.
So, would I recommend this little bottle of goodness? Absolutely! It's earned a solid 8.5/10 in my book, and I believe it's a valuable addition to anyone's skincare routine, especially if minimizing pores is on your beauty agenda.
Ready to give it a whirl and embrace more good skin days? You can find the Pore Minimising Tonic on Amazon and at other select skincare retailers, both online and in-stores worldwide. At $20, it's a skincare investment that promises to bring that healthy, toned glow to your complexion. Happy skincare shopping, and here's to minimized pores and radiant skin!