Have you ever felt overwhelmed by the sheer amount of eye serums out there, each promising to be the magic elixir for your under-eye woes? I've been in that confusing labyrinth too. Today, we're going to put Kiehl's Powerful-Strength Line-Reducing & Dark Circle-Diminishing Vitamin C Eye Serum under the microscope.
In this review, we'll journey together through my experience using this product. I'll be your skincare guide, walking you through its ingredients and how they interacted with my skin, sharing how I felt when I first applied it and detailing my experiences along the way.
As a beauty junkie, I've always been on the hunt for the perfect solution for my under-eye circles and fine lines. So when Kiehl's launched this intriguing Vitamin C Eye Serum, I was all ears and eyes!
Now, if you know me, you'd know that I've always been a Kiehl's girl at heart. Their products have been a staple in my beauty regimen for years, so naturally, I was super excited to give this new kid on the block a whirl.
I sincerely hope you find this review helpful in your quest for flawless skin. And, just a quick note before we start—this is not a paid or sponsored review. Every word, every opinion here is honest and straight from the heart. So, without further ado, let's dive in!
Here's What You Need To Know About Kiehl's Vitamin C Eye Serum
Kiehl's Vitamin C Eye Serum is a specially-formulated skincare potion designed to combat the signs of aging around your eyes. Specifically, it's meant to target dark circles and fine lines—the stubborn signs of late nights, early mornings, and the hustle of life.
One of the best things about Kiehl's is that they're a cruelty-free brand. It's refreshing to know that my path to beauty doesn't harm any furry friends.
If used regularly, this 15ml wonder should last around two to three months. It's friendly for all skin types, but those with sensitive skin should do a patch test first.
Kiehl's is a brand that needs no introduction. They have a fantastic reputation in the skincare world, and their products have always lived up to the hype.
Key ingredients in this serum include Vitamin C, Tri-Peptide, and Hyaluronic Acid—three powerhouses in the realm of skincare. We'll be delving more into these later.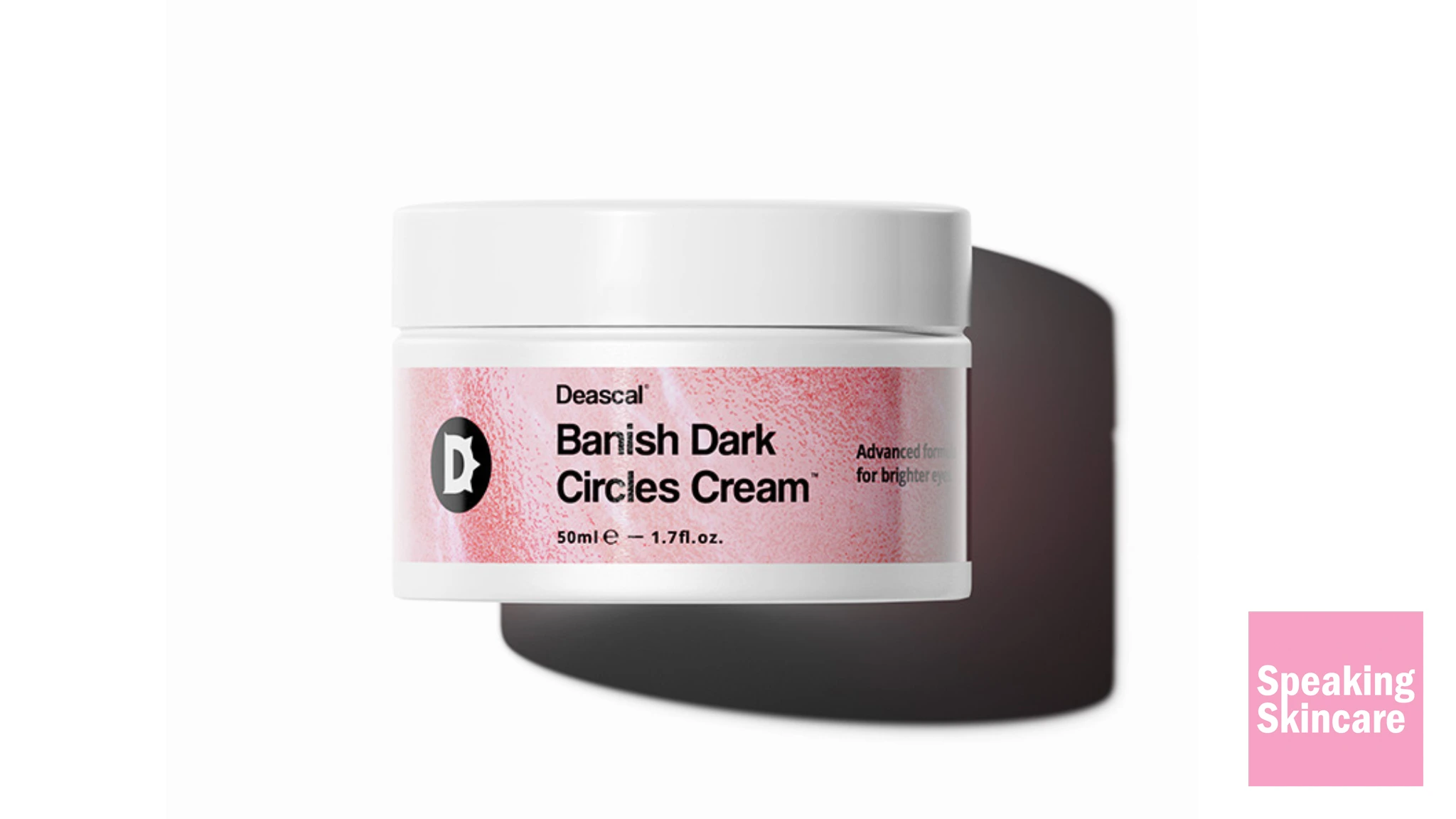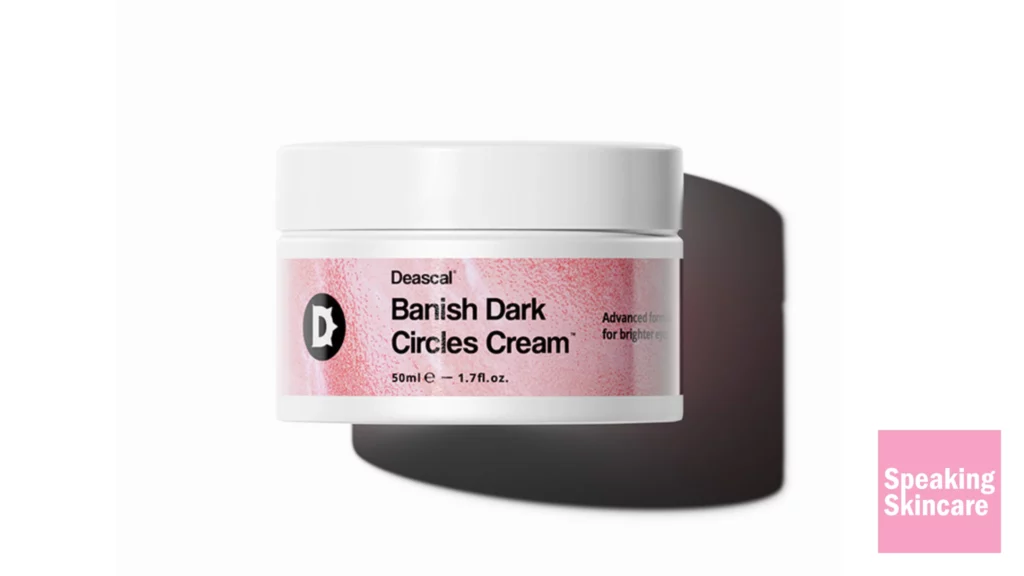 Is Kiehl's Vitamin C Eye Serum Worth the Hype?
Now, here's the meaty question – did Kiehl's Vitamin C Eye Serum live up to my expectations? Well, let's take a journey through my experience.
From the onset, I had a positive feeling about this product. Having been let down by many an eye serum in the past, I approached this one with a mix of hope and healthy skepticism. I have used a variety of eye care products, some were too greasy, others too drying, and some just seemed to have no effect. So, I was truly curious to see if this serum would be my long-awaited solution.
And so began my journey with Kiehl's Vitamin C Eye Serum. The first time I applied it, I was intrigued by the lightweight texture. Unlike other serums I've used, this one did not feel heavy or overly greasy, which was a pleasant surprise. Over the course of several weeks, I made sure to apply it religiously every morning and night.
The results? Simply delightful. The first notable change I saw was the brightness in my under-eye area. Before using this serum, I constantly struggled with dark circles, no matter how many hours of sleep I got. But within a week of using Kiehl's Vitamin C Eye Serum, I noticed a distinct difference. My under-eye area looked brighter and more refreshed. The dull, tired look was replaced with a youthful, revitalized glow – a transformation that did not go unnoticed by my friends and family!
Moreover, the fine lines that have been my constant companions began to appear less noticeable. Over time, I found my skin smoother, and the crow's feet that had started creeping in seemed less prominent. This left me absolutely thrilled!
And the hydration? Oh, it was just perfect. The serum provided an intense boost of moisture without leaving any greasy residue behind. This was an unexpected bonus because I've often found hydrating products too oily for my liking. However, with Kiehl's Vitamin C Eye Serum, my skin felt just right – adequately hydrated without being overly oily.
Now, onto the nitty-gritty – were there any downsides? As much as I would love to say this serum was flawless, it wasn't without a couple of drawbacks. For starters, the price point might be a bit steep for some. Additionally, the texture was a bit watery, which took some getting used to. And while it was not a big deal for me, I could see how someone might prefer a more substantial texture.
Despite these minor points, my overall experience was overwhelmingly positive. The benefits I noticed in my skin were significant and, honestly, far outweighed any negatives. The journey was filled with delightful surprises, and by the end, I felt like I had found a product that really understood the needs of my skin!
My Personal Experience with Kiehl's Vitamin C Eye Serum
Now, let me share with you the real-life details of what it was like to use Kiehl's Vitamin C Eye Serum. When the package arrived, my first impression was simply 'wow'. The product had an elegant, sleek design that hinted at the quality inside. The bottle felt weighty in my hand, not flimsy or cheap, giving me the sense that I was holding something special.
Unboxing it felt like unwrapping a present on a special occasion, birthday, or even an anniversary. It's a product I would be proud to gift to a close friend or loved one. The packaging and the bottle itself exuded a certain charm that felt premium and unique.
Applying it for the first time was an experience in itself. As I dabbed a small amount of the serum around my eyes, I was instantly charmed by its light, refreshing feel. It had a slight cooling effect, which was surprisingly relaxing after a long day of staring at my computer screen. The texture was smooth and silky, gliding effortlessly over my skin without dragging or pulling – it was love at first application!
Through my experience with countless skincare products, I've come to realize that less is more, and Kiehl's Vitamin C Eye Serum was no exception. A little dab went a long way, making the product a cost-effective choice despite its higher-end price tag.
As someone who's extensively tested skincare products, I can say with certainty that this serum should ideally be a part of your morning and night routine. Why, you ask? Well, the Vitamin C works best during the day when paired with a good sunscreen to combat harmful UV rays and free radicals. At night, it gets to work in tandem with your body's natural healing process, making sure you wake up with brighter, fresher eyes.
Navigating through different environments, whether it was my air-conditioned office or the dry, chilly outdoors, I was thrilled to see that the serum stayed put. It didn't run into my eyes or make them watery, a problem I've faced with many other eye care products.
In a nutshell, my journey with Kiehl's Vitamin C Eye Serum was an exhilarating roller coaster ride that, to my delight, had more ups than downs!
Deep Dive Into the Ingredients
Here's where things get really exciting. The Kiehl's Vitamin C Eye Serum is packed with some skincare heavyweights. Let's dive into each one in detail:
Vitamin C: The superstar of the show, Vitamin C is renowned for its potent antioxidant properties. It's a true champion when it comes to brightening your skin, reducing dark circles and diminishing the appearance of fine lines. Vitamin C also aids in collagen synthesis, which can provide a firmer, more youthful look. In my personal experience, I found that Vitamin C brought about a noticeable change in my under-eye area, giving it a refreshed and rejuvenated look that was indeed heartening.
Tri-Peptide: Next up is Tri-Peptide, a peptide complex that's a real game-changer for aging skin. Tri-Peptide is known for boosting collagen production, which results in the reduction of fine lines and wrinkles. While using the serum, I noticed that the fine lines under my eyes appeared less prominent. My skin felt smoother, and the skin texture improved significantly over time.
Hyaluronic Acid: Last but certainly not least is Hyaluronic Acid, a hydration powerhouse that holds up to a thousand times its weight in water. It deeply moisturizes your skin, ensuring it remains plump and well-hydrated. I've always been a fan of products with Hyaluronic Acid because of the immediate hydrating effect they have. With Kiehl's Vitamin C Eye Serum, I could see that same effect – my skin felt more moisturized, and there was a noticeable plumpness to my under-eye area.
By using a serum enriched with these three powerhouse ingredients, you're essentially giving your skin a cocktail of brightening, hydrating and anti-aging nutrients. This makes Kiehl's Vitamin C Eye Serum an exceptional skincare product that offers noticeable benefits. After learning about these ingredients and their benefits, I felt reassured that I was nourishing my skin with quality and effective elements. Kudos to Kiehl's for this power-packed formula!
Would I Recommend It?
When it comes to eye serums, Kiehl's Vitamin C Eye Serum was one product I was itching to try. After a month-long journey with it, I'd rate it a solid 8.5/10.
The positive changes it brought to my under-eye area, combined with the power-packed formula and Kiehl's reputation, makes it a must-try for anyone looking for an eye serum. Although it isn't replacing my current go-to serum (a girl has her favorites!), I would definitely recommend it to our Speaking Skincare readers.
Remember, everyone's skin is unique, and it's always a good idea to do a patch test first. You can purchase Kiehl's Vitamin C Eye Serum from Kiehl's official website and on UK AMAZON!
–
Hey! Just so you know, this article contains affiliate links that we may make a small commission on. Thanks!